Now officially the best reason to head to Marin (sorry, May Madness Classic Car Parade and Street Dance), Belcampo Meat Co. is a butchery/restaurant/church of meat (from the lauded Larkspur Belcampo meat guys) that's about the size of an actual church, with over-sized ceramic Mexican tiles and antique store fixtures from Uruguay.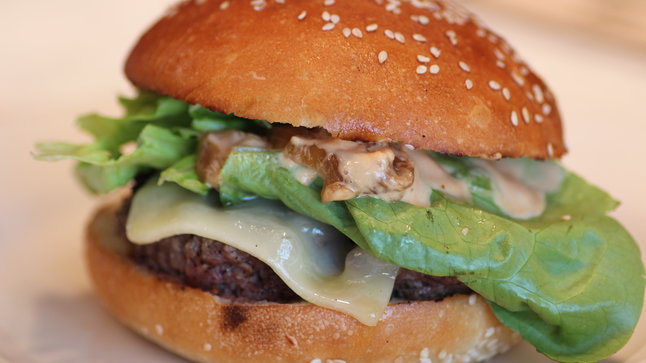 The Restaurant: Ordering's done at the counter from an ex-Napa-chef-curated menu that includes chicken fried rabbit and the Belcampo Burger, which ups the ante with grass-fed ground beef that's been dry-aged for 21 days, so its natural flavors are extra saturated, and the meat is -- like Otis Redding -- extremely tender.
The Butcher Shop: This flesh market's run by a former Avedano's dude who learned to break down meat in a handful of Tuscany's most renowned restaurants, and's now doing whole butchered cows (you can see chillin' through the port-holed meat locker door). So, along with the typical deli salumi, you'll be able to grab marrow bones and sweetbreads, and then lord them over your non-awesome-meat-cut-owning friends.