Never buy groceries again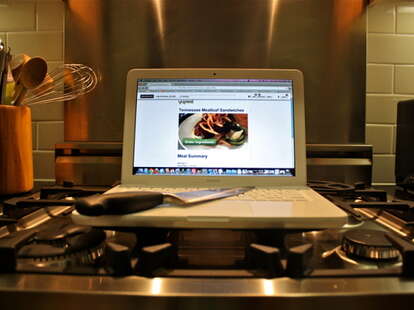 Grocery shopping in San Francisco can oftentimes be a huge physical challenge, what with the myriad hills to climb, and Marc Summers always insisting that, on the way, you try and throw as many pies as you can into your sibling's pants. Cutting out your biggest obstacle to making double-daring meals at home, YupEat.
From an embarrassingly unambitious law school'd engineer who used to work at NASA and IBM, YupEat is an email service that sends you one easy-to-make dinner recipe each day that they say will "get you laid" -- if you dig it, they'll then dispatch an underling to do all the grocery shopping for you, meaning all you'll have to do is cook the food and, ugh, get laid. Using the service is pretty easy: you'll peruse the email's full-disclosure deets (cooking time, serving size, ingredients, cooking instructions, photo) and if you're amenable, place the order, flip through the ingredient list and remove anything you've already got (salt, olive oil, white truffles, Crunch Berries), then zero in on a pick-up time between 4-7p, and hit PayPal to hook up ingredient cost-covering coinage, assuming you haven't already spent all 100 on an extra life. From there Yup's highly strategized grocery store runners'll grab the goods and pass them off to you curbside at the store, then you're on your own to make awesomeness like chicken-fried steak with mashed potatoes or Tennessee meatloaf sandwiches, also what happens when you're stuck between Michael Aday and Bruce Pearl bear-hugging.
The service'll launch on Monday with a subscription fee-waived, just-for-Thrillist pilot program at the Safeway across from the 4th and King Caltrain Station, and should extend out from there, assuming their biz model doesn't get Super Sloppy.