Only having snacks and sh*t is fine if you're already a B.I.G. dude, or dead and don't really have an opinion. But if you're alive, and in need of a full meal, you should take mo' money out of the ATM, and hit Manhattan. With MD, the crew behind Po Dogs/Grim's/Auto Battery is finally offering up a not-just-hot-dog/sandwich-based menu of steakhouse-style eats, which you can crush while hanging in a subtly drugstore-themed space inspired by a salvaged sign they found in a junkyard. Here's what to expect: The Space: Overlooked by a ram's head with pretty standard-issue gold-plated M16s for horns, the concrete floored eating area is adorned w/ richly colored custom wallpaper boasting said ram's head, and dominated by a massive wood and rawhide bar backed by part of a reclaimed apothecary chest, though at least have a couple of drinks before you end up staring at it. The Food: Though it's focused on Nebraska Prime corn-fed steak options, the menu also boasts apps (Pork Belly Sliders w/ apple slaw, Beef Carpaccio), and entrees like a Painted Hills burger w/ tomato jam, truffle aioli & fried leeks, and a garlic mash-sided Pork Chop w/ a sherry sauce you won't want to share-y. The Drinks: A classics-heavy swill list means options like the sweet vermouth/bitters Rye Manhattan garnished w/ a cherry; the Bolo w/ spiced rum, OJ & lime juice; and the bourbon/Campari/sugar cube-based Old Pal, though try not to have too many, or you may wake up the next morning feeling like you're Ready to Die.
Recommended Video
This Argentinean Steak Is So Tender, You Cut It with a Spoon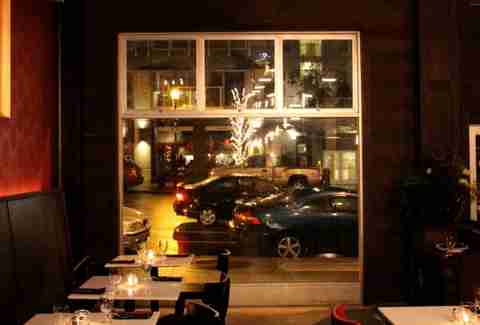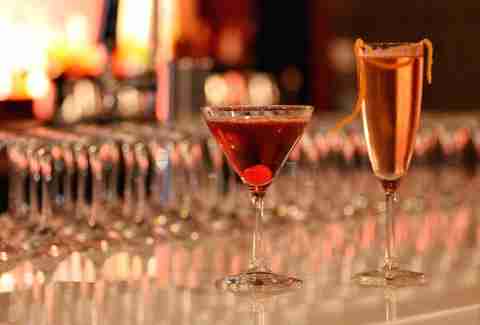 Previous Venue
Next Venue
Venue Description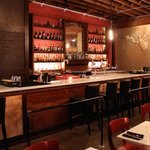 1. Manhattan
1419 12th Ave, Seattle, WA 98122
The guys behind Po Dogs/ Grim's/ Auto Battery offer a menu of southern-inspired steakhouse-style eats, plus delectable seafood options, which you can enjoy in their plush, rustic space.