matchbox's leviathan 14th Street location is built into an old bowling alley, and they're more then prepared to turn you into a ball. Three floors of "rustic vintage style" means original exposed girders, brushed metal fixtures, and a full-on a fire pit.

Downstairs, you'll want to sit at the cantilevered, recycled wood chef's table at the back of the restaurant. It's where all the hot people sit now.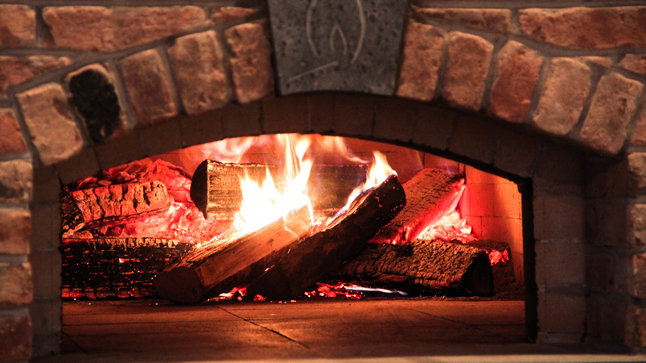 Their wood-fired ovens blaze by an enclosed pizza bar, aka a joint where having pepperoni face on your ID actually helps.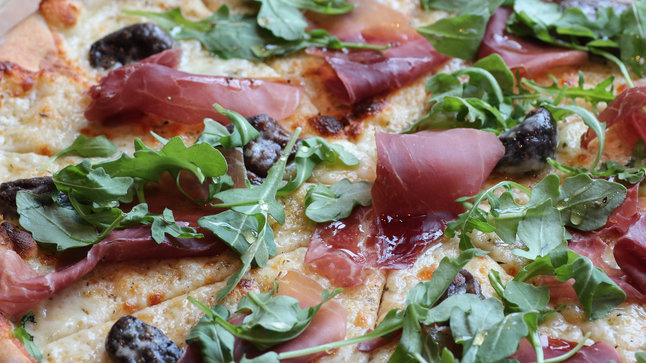 Those puppies pump out beauties like this prosciutto pie w/ black pepper, honey, arugula, and Black Mission figs.

The 25ft bar's pouring eight wines and one prosecco on tap, along with 23 craft beers like Speakeasy Prohibition, Three Stars Porte, and Firestone Walker's Wookey Jack, aka the real reason Chewie made that groaning noise.

Assuming you can even climb stairs at this point, even more food awaits...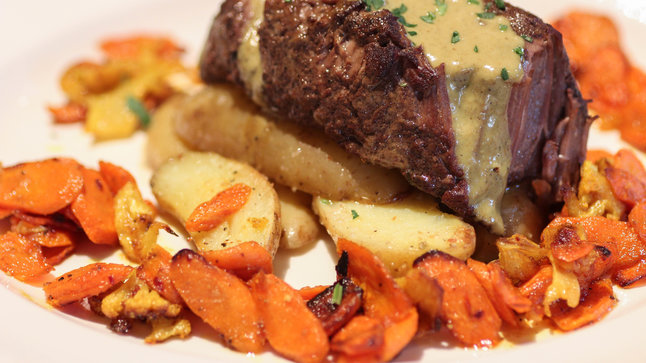 ...like this braised short rib doused in coconut curry and laid on a bed of turmeric vegetables & fingerling potatoes. Don't let the former bowling alley thing fool you though -- only a loser walks away with anything spare.