It's a shame that DGS Delicatessen's structural foundation prevents it from moving, because this really is the whole package you could take home to mom: Jewish eats (both inventive and traditional) paired with craft cocktails in what looks like a turn of the century grocery (white subway tiles, barnwood shelving overflowing with jars...). Old meets new (...meets Jew) with this pickled blue fish cooked in a hot escabeche marinade (bay leaves/ wine/ mustard seed), topped w/ capers & radishes, and laid on Russian Rye Toast and a bed of salsa verde. Classicism's well represented by this steaming bowl of matzo ball soup, a "family recipe" from "Grandma Dot". You know, Esther's made-up sister. And signature cocktails are slung from a finely cut slab of marble in the back, and include this Sazerac riff called the "Mashugana", with vodka substituted for Cognac or rye (resulting in that slightly lighter color), plus Aperol, sweet vermouth, and the standard absinthe rinse, so at least the ground will feel like it's moving.
Recommended Video
Live Your Best Life With This Buzzin' Bee's Knees Cocktail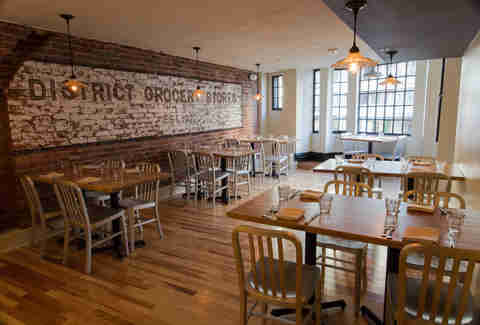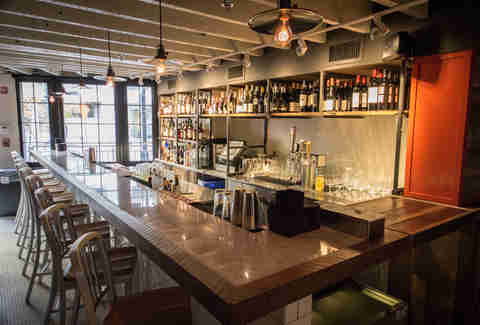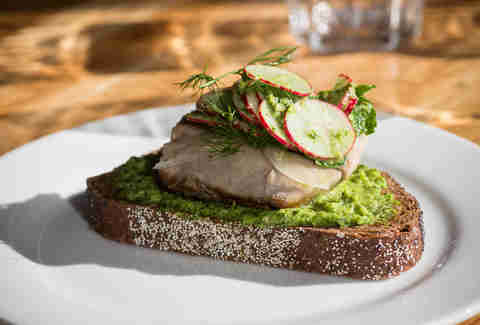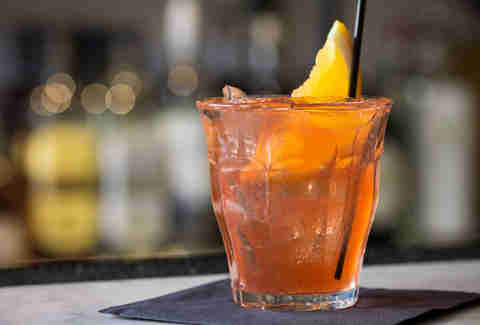 Previous Venue
Next Venue
Venue Description
1. DGS Delicatessen
1317 Connecticut Ave NW, Washington, DC 20036
DGS Delicatessen takes the idea from your old Jewish grandmother's kitchen and elevates it with a modern and creative spin that gives this authentic deli-bar new flavor and energy with a homestyle base. Styled after the turn-of-the-century grocery stores, DGS Delicatessen house cures and smokes their all meats and fish as well as crafts their own duck fat matzo balls.