You probably totally missed this because you were busy digging up a block of ice with (ugh) Brendan Fraser frozen inside of it, but the Sugar Takedown just went down at the Chicago Food Film Festival, and saw 12 homecookin' Chicagoans work up bites focused on one key ingredient (last up was bacon, this time it was 18lbs of Sugar In The Raw). Since we try to avoid Brendan Fraser at all costs, we decided to go and check out all 12 samples for your drooling pleasure, starting with these S'more Bites covered in graham cracker dust.

Recommended Video
Thrillist's Best (and the Rest): The Truth Behind the Saddest Cookbook Ever
Lagunitas IPA Peanut Brittle
Even though it wasn't the key ingredient, you're going to notice a lot of these guys involve alcohol.
Malort Biscotti
This tasty, twice-baked cookie featured olive oil, candied orange, walnuts, and just a hint of Jeppson's bug spray-flavored liqueur.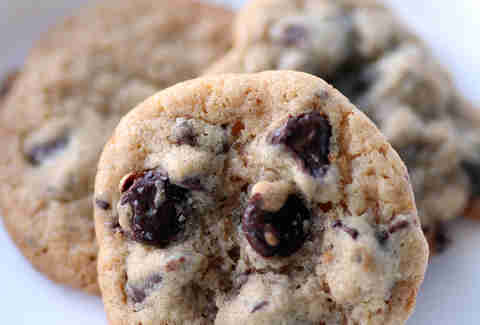 Chipotle Chocolate Chip Cookies
This spin on the classic incorporated really awesome rolled-in-front-of-you burritos chipotle-chili powder and hickory-smoked sea salt into the dough.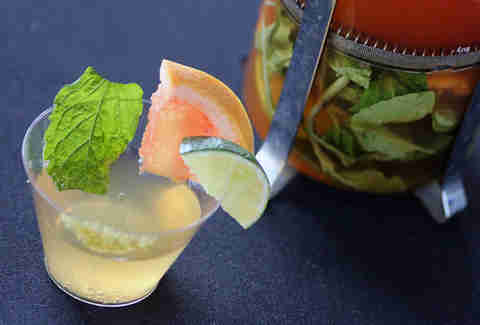 Rosemary and Grapefruit Mojito
This French-pressed rum cocktail adds mixers of mint lime, rosemary, and grapefruit, plus what Lamar Odom still, to this day, thinks the NBA should use (a sugar rim).
Chocolate Carmel Candy Hazelnuts
The salted caramel hazelnuts had some added Drambuie for a sweet, honey taste and Jurassic Park-amber look. Don't worry, they can't reproduce. OR CAN THEY?!?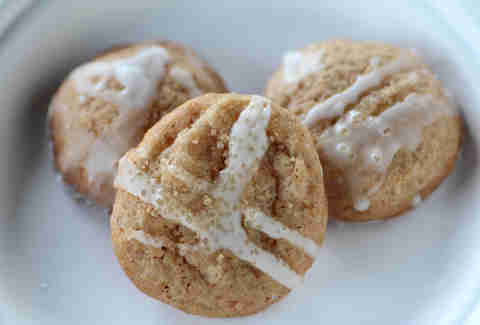 Egg Nog Cookies
Because Christmas season and the taste of alcohol can never come soon enough, it's no surprise these egg nog cookies popped up before Thanksgiving with a sugar-rum glaze and a dusting of cinnamon and nutmeg.
Old-Fashioned Toffee
Jennifer Stoker, author of the cookbook She Cooks, She Scores turned out two sweet (!) dishes, the first of which was an old-fashioned toffee.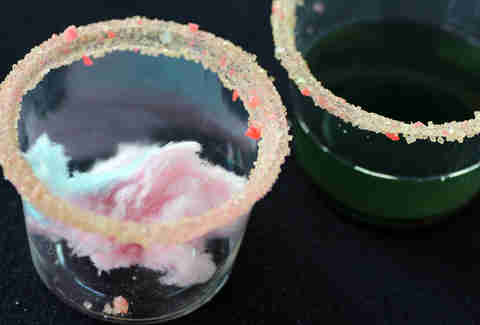 Cotton Candy Martini
For the sake of science, cups of cotton candy were dissolved with cotton candy-flavored vodka to make a Pop Rock-rimmed martini that won't explode your stomach... much.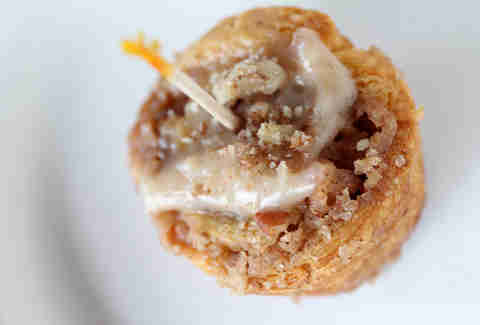 Savannah Tea Roll
Like a miniature cinnamon roll, but with pecans and orange zest.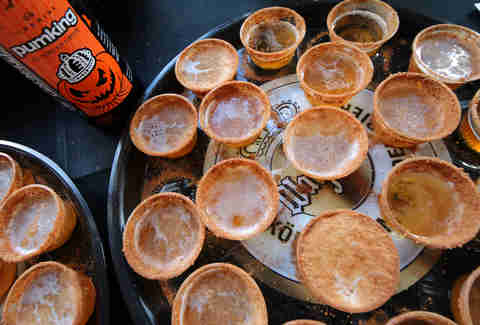 Sugar Cinnamon Pumpkin Beer
How did no one ever think to put cinnamon and sugar in beer before?????
Snickerdoodle
Hello, underrated cousin of the sugar cookie.