5 sweet tracks for the weekend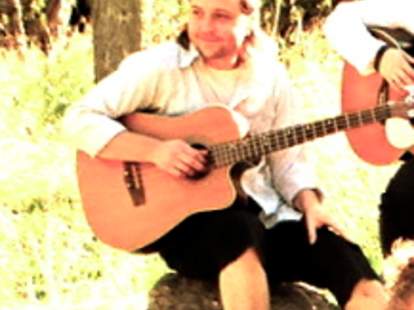 Just in case you'll be too busy crash-dieting to hit Golden Gate Park this weekend for OL, we tapped Edward Sharpe and the Magnetic Zeros guitarist Christian Letts (who hits the Speedway Meadow stage Sunday at exactly 3:40 pm) to hook up a quintet of winners from fellow OL artists.
Pretty Lights:"Finally Moving"
This track from a music duo led by Colorado producer Derek Vincent Smith remixes an Ella Fitzgerald vocal with the band's signature digital samplings to create smooth electro jazz with glitchy hip-hop beats and vintage funk, a break from make my funk the pee funk, because George Clinton is incontinent.
Electric Six:"Body Shot"
Detroit-based Electric Six rocks to a funky disco style in this groove-rich track that encourages listeners to "Show the whole world what your body's got / Step into the body shot," also pretty much word-for-word Joe Francis's entire elevator pitch.
Freelance Whales:"Ghosting"
Frontman Judah Dadone and his Craigslist-found Brooklyn bandmates mesh sweet instrumentation and rich harmonies into this subdued and dream-like tune which's basically about "sleepwalking to try and find your soul mate," which's probably a more effective technique than finding them on Craigslist.
Little Wings:"Look At What the Light Did Now"
Saddled between two downcast instrumentals, this acoustic joint from LW's Kyle Field (the Alabama-native son of a college football coach) is an easily hummable tune highlighted by Field's multi-layered vocals -- proving that his dad is a strong proponent of tone coverage.
Dawes:"Bedside Manner"
From a group of lauded LA folkish rockers who no longer feature namesake Simon Dawes, this hymnal/boogie ballad has a stark honesty to the lyrics that builds into a poignant one-word chorus of "Mama," perhaps in an effort to tempt Mark Jackson into getting involved.