Weekly Deal Rundown -- Thanksgiving Edition
So, your plans for Thanksgiving weekend have suddenly fallen through, and you're staring down the barrel of a pre-packaged turkey dinner for one (or even worse, two, and you're in trouble for it). Rather than accepting such a depressing fate, throw caution to the wind and book one of these last-minute vacays, to make the most of your days off.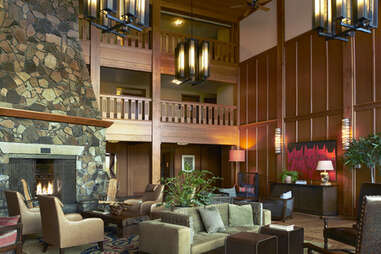 Stuck on the west coast? Head up to Washington, and spend the holiday weekend in a luxe lodge. Opt for either a one-night stay in a Superior room (with views of the nearby Cascade Mountains), or get all romantic-like in a Fireside room for two nights (with champagne and s'mores). Whichever you choose, you'll have scenic hiking opportunities with more than 70 nearby waterfalls and 175 woody acres to explore. So choice!
Slip into a wetsuit for some kayaking or windsurfing while you're here -- you know you want to.