30-Day Fitness Challenge, Day 4: Lower Body + Core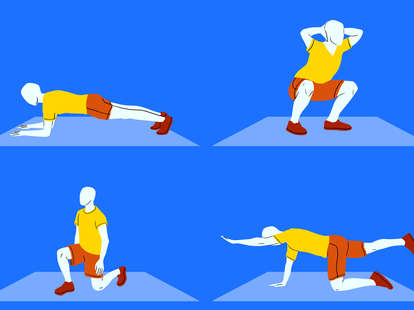 You're on Day 4 of the 30-Day Gym-Free Fitness Challenge. To return to the main challenge page, click here.
This lower-body- and core-focused circuit is a good way to ease your way into more intense exercise. The whole routine takes roughly 30 minutes, including rest periods.
Four six-minute circuits
Using an interval timer app on your phone, set the timer to track six rounds of 45 seconds work and 15 seconds rest; you'll do each of these exercises for 45 seconds, followed by a short rest. A single circuit takes six minutes. You'll perform four total circuits with a minute of rest between each circuit.