30-Day Gym-Free Fitness Challenge, Day 7: Yoga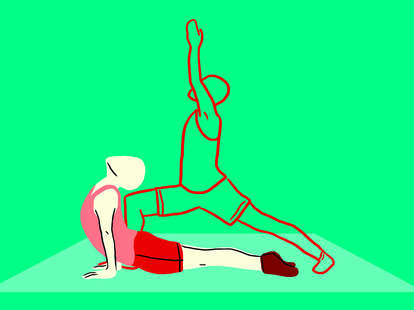 You're on Day 7 of the 30-Day Gym-Free Fitness Challenge. To return to the main challenge page, click here.
You're officially one week into your month-long challenge, so chances are you're a little tired and (a lot) sore. Lucky for you, today is a recovery workout featuring a yoga flow called Sun Salutation B.
You'll cycle through the entire series for a total of three rounds, roughly 20 to 30 minutes. At the end of the third round, sit or lie on the floor for meditation. Don't freak out, this isn't a cult -- all you have to do to meditate is be quiet and focus on your breathing.

Perform the full Sun Salutation B as shown before performing four minutes of meditation.