30-Day Fitness Challenge, Day 19: Cardio, Upper Body + Core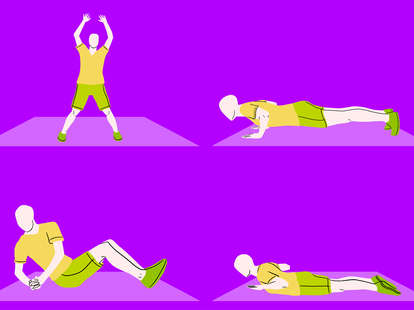 You're on Day 19 of the 30-Day Gym-Free Fitness Challenge. To return to the main challenge page, click here.
As always, today's upper-body, cardio, and core workout is a duplicate of the workout earlier in the week, giving you the chance to be a beast yet again. Each AMRAP lasts eight minutes, with a two-minute break between each eight-minute cycle. Like earlier in the week, you'll do each AMRAP three times, so try to beat your previous score!
AMRAP prescription
Set a timer to count down for eight minutes, then perform as many rounds as possible of the following circuit.