30-Day Fitness Challenge, Day 23: Cardio, Upper Body + Core
You're on Day 23 of the 30-Day Gym-Free Fitness Challenge. To return to the main challenge page, click here.
If you can find it in yourself to push through this upper-body burnout, you'll get a bit of a break tomorrow. Trust me, you'll have earned it.
Just like yesterday's routine, you'll perform a series of exercises back to back, all designed to fire up the same general muscle groups, albeit in slightly different ways. After completing all three series, you'll get a slightly longer break before performing the whole routine two more times for a total of three rounds. You'll wrap up the workout in just under 40 minutes.
Series #1: Anterior chain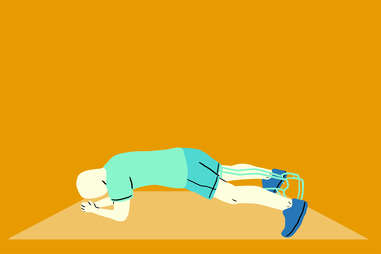 Series #2: Posterior chain
Series #3: Total upper body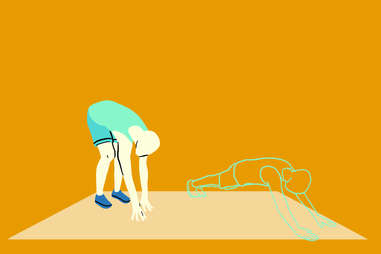 Rest two minutes, then repeat the entire workout two more times.