30-Day Fitness Challenge, Day 24: Cardio + Flexibility
You're on Day 24 of the 30-Day Gym-Free Fitness Challenge. To return to the main challenge page, click here.
The last two weeks have served up some brutal cardio routines in addition to intense strength-training workouts. In all likelihood, you're ready for an easier option.
Well, today's your lucky day. Your cardio workout consists of nothing more than a 30-minute walk. You can do this outside, you can do it inside, or you can simply march in place while watching TV. The point is to raise your heart rate a moderate amount, facilitating active rest that encourages blood flow to your tired, sore muscles. After your 30-minute walk, finish up with your standard 10-minute stretching routine.
Post-cardio 10-minute stretch
By now you can probably do this stretch series by heart, so relax into each stretch and see if you've gained any flexibility over the course of the last month.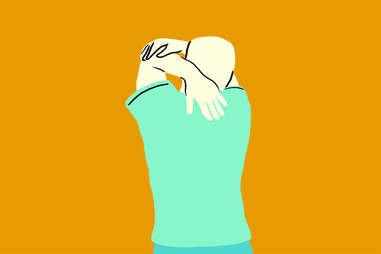 Triceps stretch, 30 seconds per side
Shoulder stretch, 30 seconds per side
Chest stretch, 30 seconds per side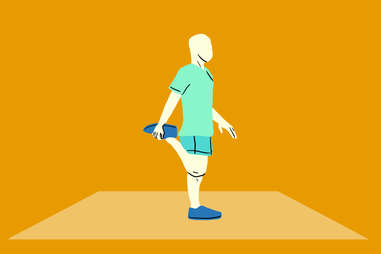 Quad stretch, 30 seconds per side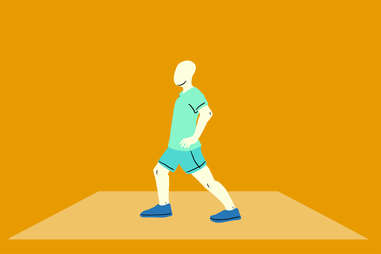 Hip flexor stretch, 30 seconds per side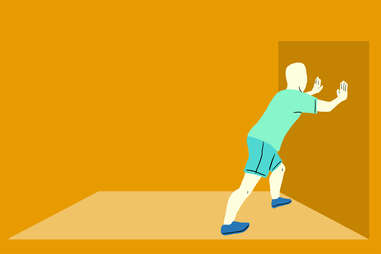 Standing calf stretch, 30 seconds per side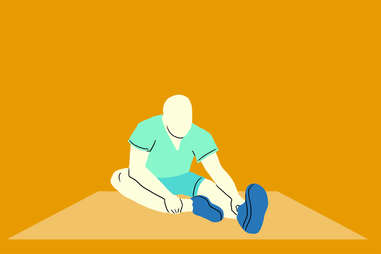 Seated hamstring stretch, 30 seconds per side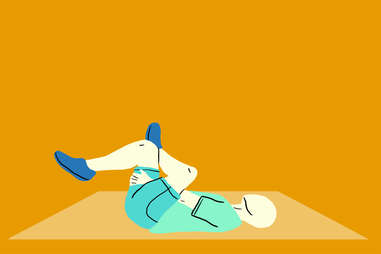 Supine figure-4 stretch, 30 seconds per side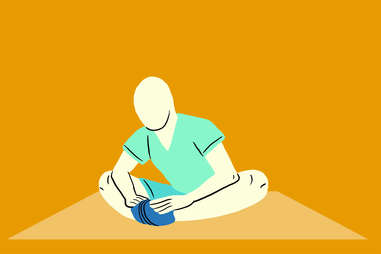 Butterfly stretch, 60 seconds