30-Day Fitness Challenge, Day 26: Cardio, Upper Body + Core
You're on Day 26 of the 30-Day Gym-Free Fitness Challenge. To return to the main challenge page, click here.
Believe it or not, this is your last upper-body workout for the entire challenge. You have just a few days left to go, and with the exception of one more killer total-body routine, the hardest work is behind you.
Just because the end's in sight, doesn't mean it's time to slack off. Repeat this burnout from earlier in the week and give it every ounce of your newly solid body. Remember, it takes less than 40 minutes -- that's nothin' in the grand scheme of things.
Series #1: Anterior chain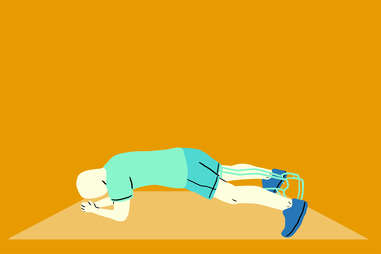 Series #2: Posterior chain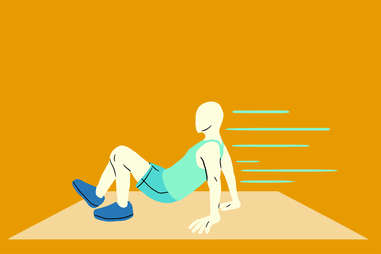 Series #3: Total upper body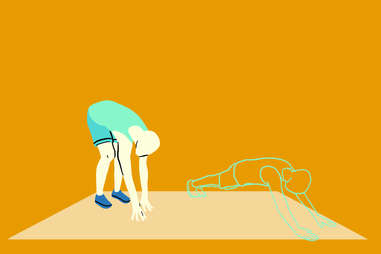 Rest two minutes, then repeat the entire workout two more times.