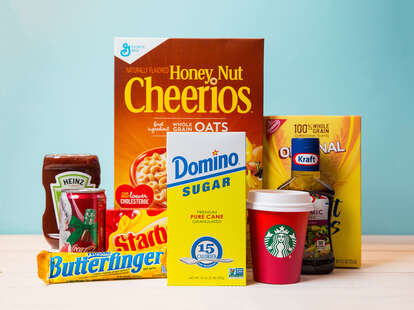 Cole Saladino/Thrillist
Cole Saladino/Thrillist
The World Health Organization made news by declaring bacon (and other processed meats) carcinogenic, but for most people in the Western world, sugar is much more problematic for overall health. In response to out-of-control sugar consumption -- which leads to fun diseases like obesity, diabetes, and heart disease -- the WHO recommended that people cut their sugar consumption to 10% of daily calorie consumption at most, and ideally to 5%. What are you, WHO, our Mom???
Still, the WHO has a point. What it means practically is that you should be eating no more than 25 grams, or about 6 teaspoons, of added sugar each day. Unfortunately, it's not always easy to tell how much sugar you're getting in your ketchup or your crackers. To help you better visualize what that amount of sugar looks like, the foods below would put you pretty close to the WHO's recommended limit.
This is your baseline, and if you add this much to your coffee, what the hell are you doing?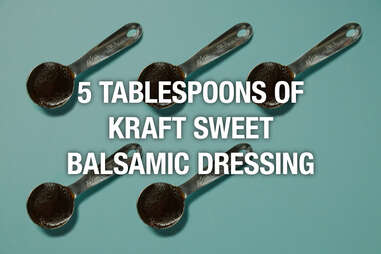 Even your salad dressing is loaded with sugar!
This has to be one of the lamest Starbucks orders: "I'll just have a short pumpkin spice latte, NO whipped cream."
It should come as no surprise that America's favorite condiment is filled with its favorite added ingredient.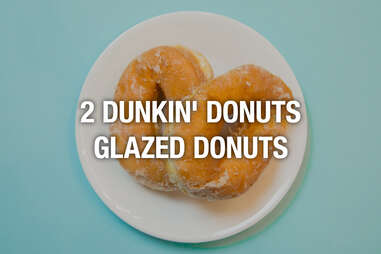 If you want to blow through that WHO stop sign by breakfast, donuts are a good choice.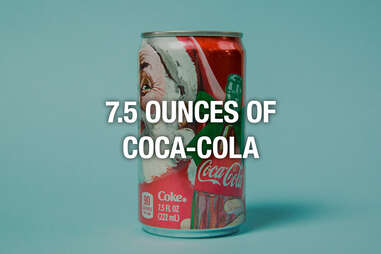 On the plus side, it's nice that Coke is now selling 7.5-ounce cans ... probably not a coincidence.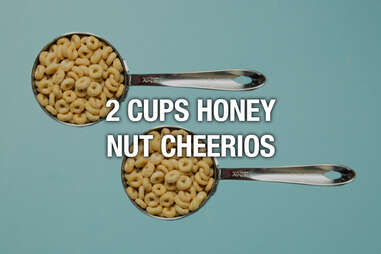 But that little cartoon bee in the commercials seems so friendly!
It's actually somewhat surprising that an entire candy bar isn't double the daily limit.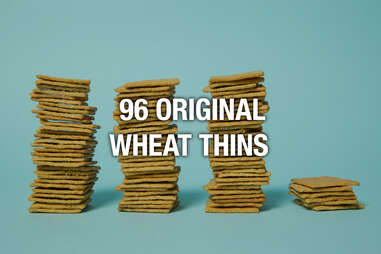 OK, this seems like a lot, but have you ever opened a box of Wheat Thins? You can blow through these in a hurry.
Sign up here for our daily Thrillist email, and get your fix of the best in food/drink/fun.​
Anthony Schneck is the health editor at Thrillist. He eats exactly 25 grams of sugar every day. Follow his sweet tweets @AnthonySchneck.