How to Start Eating Healthier, Even if You Have No Clue What You're Doing
One of the many unfortunate truths of adulthood is that no one's going to force you to eat healthy. So if this is the first time you've even considered trading in onion rings for, like, raw onions or whatever healthy people eat, here's what you need to know to get started.
(You don't need to eat raw onions to be healthy, by the way.)
Eating healthy is easy... maintaining those habits is the hard part. Here's how to make sure you stay on track.
Eating healthier doesn't mean you have to give up your favorite adult beverages. Here's how to keep enjoying booze without gaining unwanted pounds.
Embarking on a new eating plan can be tricky. What's better, low-fat or low-sugar? Should you cut out entire food groups? These are the biggest mistakes to avoid.
For whatever reason, these foods have earned a (false) reputation as being healthy. Don't fall for the trap.
What happens when a rabid junk-food fanatic gives up sugar, dairy, gluten, grains, and booze?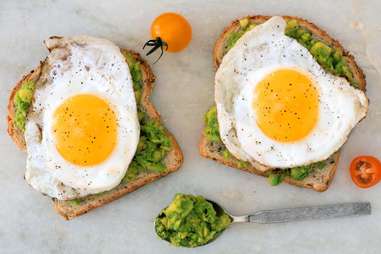 Start the day right with some hearty choices that will leave you satisfied, but won't kill your daily calorie allowance.
Making good food choices is important for overall health, but especially to protect your heart. Take a cue from these cardiologists, and ditch the junk.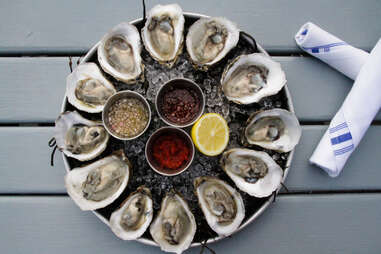 Eating healthy doesn't necessarily mean giving up your favorite foods. Some of the tastiest snacks are actually good for you.
It seems like the science surrounding nutrition changes so rapidly, it's hard to keep up. First fat was the enemy, then carbs... so what should you believe?
Sure, some people go on diets to look better naked or to have more energy throughout the day. But one major diet shift could actually add years to your life.