Your Last Excuse Not to Quit Smoking Has Been Stubbed Out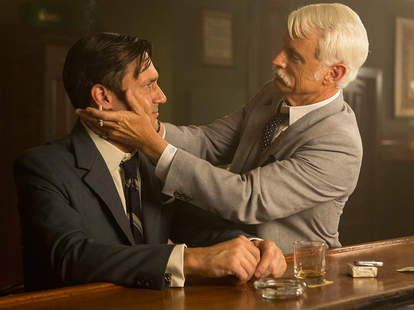 "We get them while they're young" should probably be printed on the front of every pack of cigarettes. According to the Centers for Disease Control and Prevention, nine out of 10 smokers try their first cigarette by 18, and 99% have tried it by age 26.
While cigarette use is on the decline in the United States, that still leaves decades of lifespan in which you can slowly murder yourself. Plenty of lifelong smokers, including my (very, very deceased) grandmother, have wondered, "I've smoked for [x] years, isn't it too late to quit now?"
Today we have an answer, and the answer is probably: no.
The same day the CEO of the world's largest tobacco company, Philip Morris, announced it would start to phase out cigarettes in favor of e-cigs, a new study has dropped concluding that it's never too late to quit, even in your 60s. Those who quit late in life still were less likely to die than their "Eh, I've made it this far!" peers. 
Researchers used data from more than 160,000 participants at various stages of their lives who completed questionnaires on their smoking habits in 2004 and 2005. They test subjects were tracked until the end of 2011.
Much of the findings weren't surprising. Even the Nazis noted in the '30s and '40s that it's obviously best to avoid smoking entirely, and to quit as early as possible. As the study and WBUR point out: "Of those who quit in their 30s, 16 percent died. In their 40s: 20 percent. In their 50s: 24 percent. And in their 60s: 28 percent."
But even though that mortality rate seems to increase inexorably, those who quit smoking in their retirement years were 23% less likely to die.
"It's never too late," Sarah Nash, an epidemiologist and one of the study's authors, told WBUR. Other research has hinted that quitting in one's 60s and 70s may provide some benefit, but never with concrete evidence. As we've reported before, quitting cigarettes can have an immediate impact on your overall health, as well as lower the risk of hospitalization in older adults (which also means fewer surprise medical bills).
So just quit. Quit right this second. Clue your grandparents in too, if you've still got them.
Sign up here for our daily Thrillist email, and get your fix of the best in food/drink/fun.