Brooklyn and Queens to Start Fight Against Zika This Week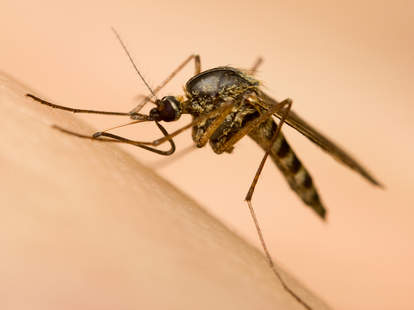 Brooklyn and Queens residents can put their Zika fears to rest (at least for the time being) as health department trucks will start spraying for Zika-carrying mosquitos in two dozen neighborhoods beginning this week. The spraying will start at 10pm on Tuesday and end by 6am on Wednesday, so the city will be hard at work trying to fight the potentially disease-carrying bugs all before you've had your first coffee.
This action is just one step in the three-year, $21-million plan the New York City's health department has set up to prevent the spread of the Zika virus in the five boroughs. In addition to investigating complaints of standing water and developing tools to reduce the mosquito population, the health department recently launched a new interactive website to help residents track by neighborhood all the mosquito surveillance and control activities.
Currently, there are 483 people in New York City diagnosed with Zika, and 49 of them are pregnant women. Even though the health department has assured the city that all of the cases are travel-related, they've also noted that the number of cases will only climb as time goes on.
Even though the threat of Zika is relatively isolated in New York City, the disease is spreading up the East Coast as more parts of Florida are being named designated Zika zones. Although this disease is striking fear in the hearts of many Americans, efforts are being made all over the country to reduce the number of infected patients, like one super-high-tech startup that is genetically engineering an army of mosquitoes that could effectively sterilize the kind of mosquito that carries Zika. Yes, the future is now.
For a full list of neighborhoods and spraying times, head here.
Sign up here for our daily NYC email and be the first to get all the food/drink/fun New York has to offer.
Ciera Velarde is an editorial production assistant at Thrillist who puts on bug spray religiously. Follow her on Instagram.