It's tough to find outdoor furniture that truly stands out, and when you do, it's often too heavy to effectively steal anyway. Stop dissembling your neighbor's Adirondack chairs, and check out Loll Design's Racer Series.
From a Duluth-based former skatepark builder now specializing in modern, ultra-durable outdoor furniture, the just-dropped Racer Collection is available in seven non-wood color combos, and is constructed almost entirely out of recycled milk jugs, seriously screwing castaways looking to build rafts everywhere. Outfit your yard with:
The Lounge and The Rocker

The Lounge features a bonus "bleacher seat" up top, which also doubles as a standing-height table with a bottle opener beneath. Boasting an open storage trunk on the back for "outdoor accessories", The Rocker is wider and lower -- a phrase uttered by anyone who's seen Vince Neil lately.
The Side Car

A basic little table that provides just enough space for your seven beers, merely one of these things takes 104 milk jugs, meaning it would have been marginally more efficient to go with their original plan: murdering dalmatians.
The Fire Ring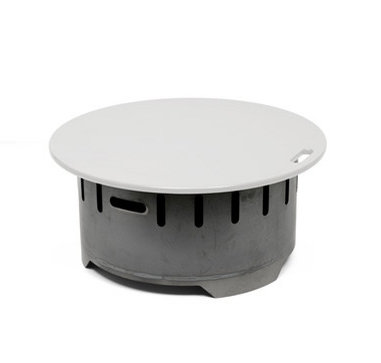 Not technically part of the Racer Collection (but new and cool nonetheless), this pit's got a recycled poly top (allowing it to double as a table when not on fire) and a raised internal floor for holding ash, plus a frame built from solid steel -- though if you had the same, you'd probably have been able to lift those chairs in the first place.