Stick these up on your wallwall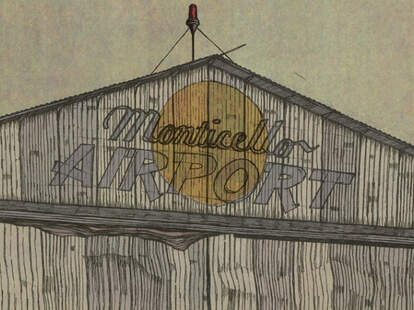 A bit-of-this, bit-of-that design duo outta Nordeast, Landland's all about using comps, scanners, copiers, and letterpresses to create whimsical, drawing-style art prints, gig posters, record sleeves, and "short-run books", which is sort of a trippy concept. A sampling of the available goods:
84535 (we don't call cops, we cut throats): This new, grave five-color is part of a series taking inspiration from a "future ghost town in Utah", though it's no surprise it ended up that way, what with all the throat-cutting.
Pachinko Machines: Weirdly enough, this limited-edition drawing of a stack of Pachinko machines is actually more fun than real Pachinko machines..
Landland Mystery Thing: Perfect for the indecisive, just set a price point ($3-$750) and they'll send you what they think is worth that, be they posters, postcards, stickers, records, art prints, test prints, original art, mixtapes, t-shirts, or "death threats scrawled on used bus transfers", something else written by guys who were definitely on a trip.