Exclusively curated, completely collectible... naked chicks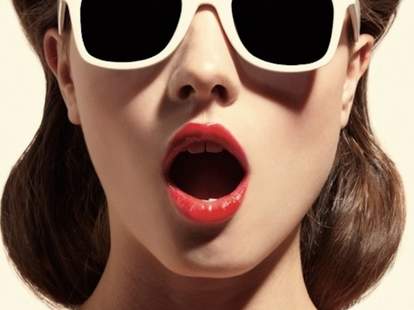 If an image is worth a thousand words, then Luster's ltd-ed fine art prints must be worth dozens of Sir Mix-A-Lot tracks, in that their ranks include dozens of smoking hot derrieres captured by "some of the world's most notable commercial and editorial photographers", and "Baby Got Back" probably has around a thousand words in it. Regardless, Sir Mix would surely appreciate what the husband & wife team behind this "affordable", "exclusively curated" "photo gallery" (quotations rule!) is doing, what with their "obsessive attention to detail", affordable prices, and, you know, loads of tastefully nude models. Always adding new artists, here are just a few highlights from their growing collection:
"Shell Beach", Antoine Verglas: She stands on shells, but covers her own clam.
"Garie Beach 02", Minolo Campion: This image "recalls the carefree summer days spent biking to the beach", because what could be more carefree as a youth than being at a beach surrounded by hot chicks with no goddamn pants on.
"Butt, New York", Ilan Rubin: It may favor "simplicity, elegance, and timeless beauty", but even handsome, over-satisfying e-newsletters can't show such an ass-tastic photo, proving that, when it comes to the "Butt", Ilan is no Sir Mixed-Media-a-Lot.