How to Stock Your Holiday Party at Costco for Under $100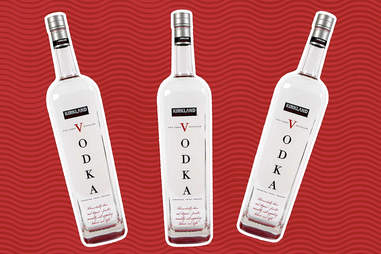 Mark Yocca / Supercall
The Holiday Bar
Kirkland, Costco's much-beloved, in-house brand, makes a killer Eggnog, and you can snap up 1.75 liters of the holiday drink (which comes preloaded with whiskey, spiced rum and brandy) for just $10.
The Eggnog covers a lot of bases—three dark spirits and a seasonal tipple all in one—so the only thing missing from your bar is a clear spirit. Kirkland French Vodka ($20 for a huge 1.75-liter handle) is the obvious choice, since it earned Kirkland booze its cult status in the first place (based on rumors that it's actually repackaged and super-discounted Grey Goose). Pick up some Swiss Miss Hot Cocoa Mix ($4.89 for 60 packets) and Kirkland Signature Cranberry Juice (two 2.85-liter jugs for $8.29) for spiking so that Eggnog haters can still get in on the nostalgic holiday fun. Then grab three 750-milliliter bottles of San Pellegrino Sparkling Mineral Water ($3.60 total) for grinches on a diet.
Beverage Total: $44.29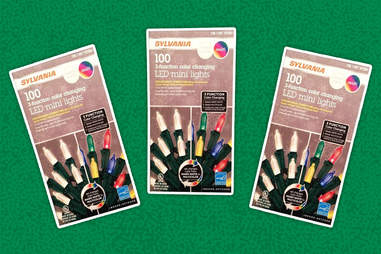 Mark Yocca / Supercall
Deck the Halls
A holiday party without holiday decorations is just a party in December (not a bad time, but unworthy of the moniker all the same). If guests show up to find your pad barren of lights, candles, trees, ornaments or other seasonal brikabrak, the entire magic of the evening will be lost.
Don't worry; of course, Costco has you covered on the budget bling. Decorations tend to be included in the store's seasonal sale, so you might even score a last minute deal, but even at full price, a 100-pack of Sylvania Color Changing LED string lights is a steal at $13.
Decorations Total: $13
Mark Yocca / Supercall
Seasonal Sustenance
Your guests will expect sustenance to insulate them from the bitter cold trip home. The Costco freezer section is packed with pre-made delicacies that strike the perfect balance between addicting, nourishing and light enough to allow for dancing. You can't really go wrong with any of their frozen apps, but if you're looking for crowd favorites, try the Cuisine Adventures Spanakopita (48-pack for $14), Ling Ling Chicken and Vegetable Potstickers (4.2lbs for $10) or Nancy's Petite Quiches (60-pack for $10). That trio would sustain any party, but you could also pop into the Costco deli for Kirkland Signature Meatballs (180 pieces for $10) or a vegetable platter ($10). Mix and match any of the above for a full spread under $35.
Snacks Total: $30-$34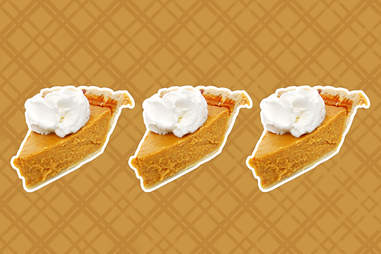 Kim Reinick / Shutterstock; Mark Yocca / Supercall
Dessert
When you have nearly two liters of sweet Eggnog, you don't have to provide much dessert—but 'tis the season of indulgence. Go classic with seasonal pumpkin pie, available at the Costco deli for just $6.
Dessert Total: $6
Grand Total: $95.78-99.78