Expressing a lemon, orange or grapefruit peel is the best way to get all of the delicious citrus oils into your drink. A Sazerac would be a two-dimensional snooze-fest without the zing of lemon oil. Here, the best way to express a citrus peel.
Recommended Video
'Last Week Tonight' Writer Josh Gondelman Takes Shots, Talks About Working For John Oliver
Step One
First, zest the citrus. Then, hold the peel with both hands between your thumb and forefinger.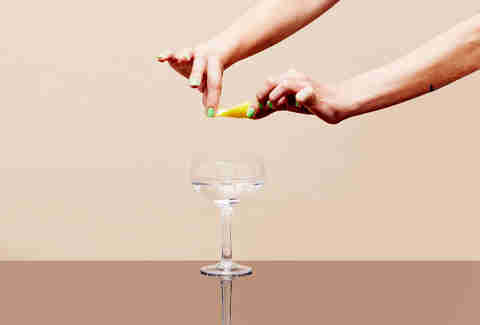 Step Two
Twist the peel over a cocktail.
Step Three
Rub the peel on the rim of the glass for extra flavor. Then drop the peel into the glass as a garnish or discard it.