One bowl of punch is never enough. But rather than scrambling to make a second batch while entertaining guests, or entirely rearranging your refrigerator to store gallons of refills, our solution is to go vertical. Behold, the two-story punch bowl. This easy to construct contraption allows you to serve two punches at once—while attracting a few "oooohs" from your guests.
All you need are two bowls of the same size (we used plastic bowls from Crate and Barrel), a seafood tray rack (available at restaurant supply stores), and two big batches of boozy, crowd-friendly punch (we have a few ideas). Whether you decide to mix the two punches in the same glass or drink them on their own is entirely up to you and your guests.
Once you procur your items, assembling your two-story punch bowl is as easy as drinking from it. Here's how to make a show-stopping two-story punch bowl for your next party.
Supercall's Two-Story Punch Bowl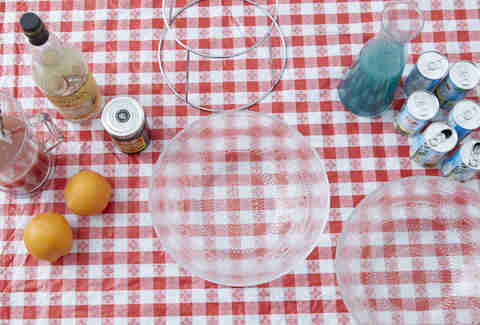 Step 1
Mix up your punches in two separate pitchers and set aside. For some extra wow factor, opt for two brightly colored punches like this fuchsia rum punch and this orange-tinted Champagne punch. Or combine the classic, pale yellow Pisco Punch and this rosy big batch spritz.
Step 2
Place the seafood tray rack, widest end first, into one of the punch bowls. Be sure to set the bowls up wherever you are going to be serving the punch. That way you won't have to carry any wobbly bowlfuls of liquid anywhere.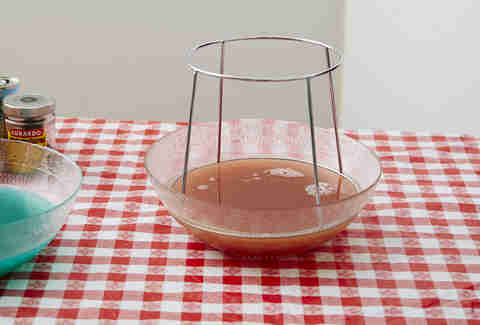 Step 3
To weight the rack down add one of the reserved punches to the base bowl.
Step 4
Carefully nestle the second bowl into the top tier of the seafood rack tray. Make sure that the bowl is straight and aligned with the bottom bowl.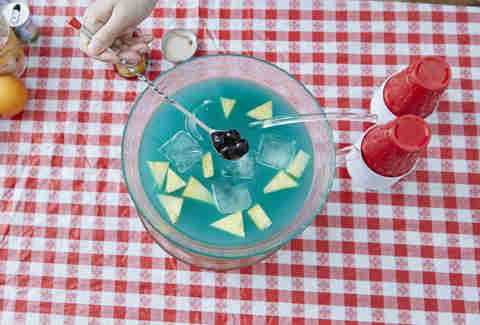 Step 5
Add the second punch to the top tier punch bowl.
Step 6
Add garnishes and ice to your punch bowls and serve with ladles. Step back and watch the Instagrammers go crazy.