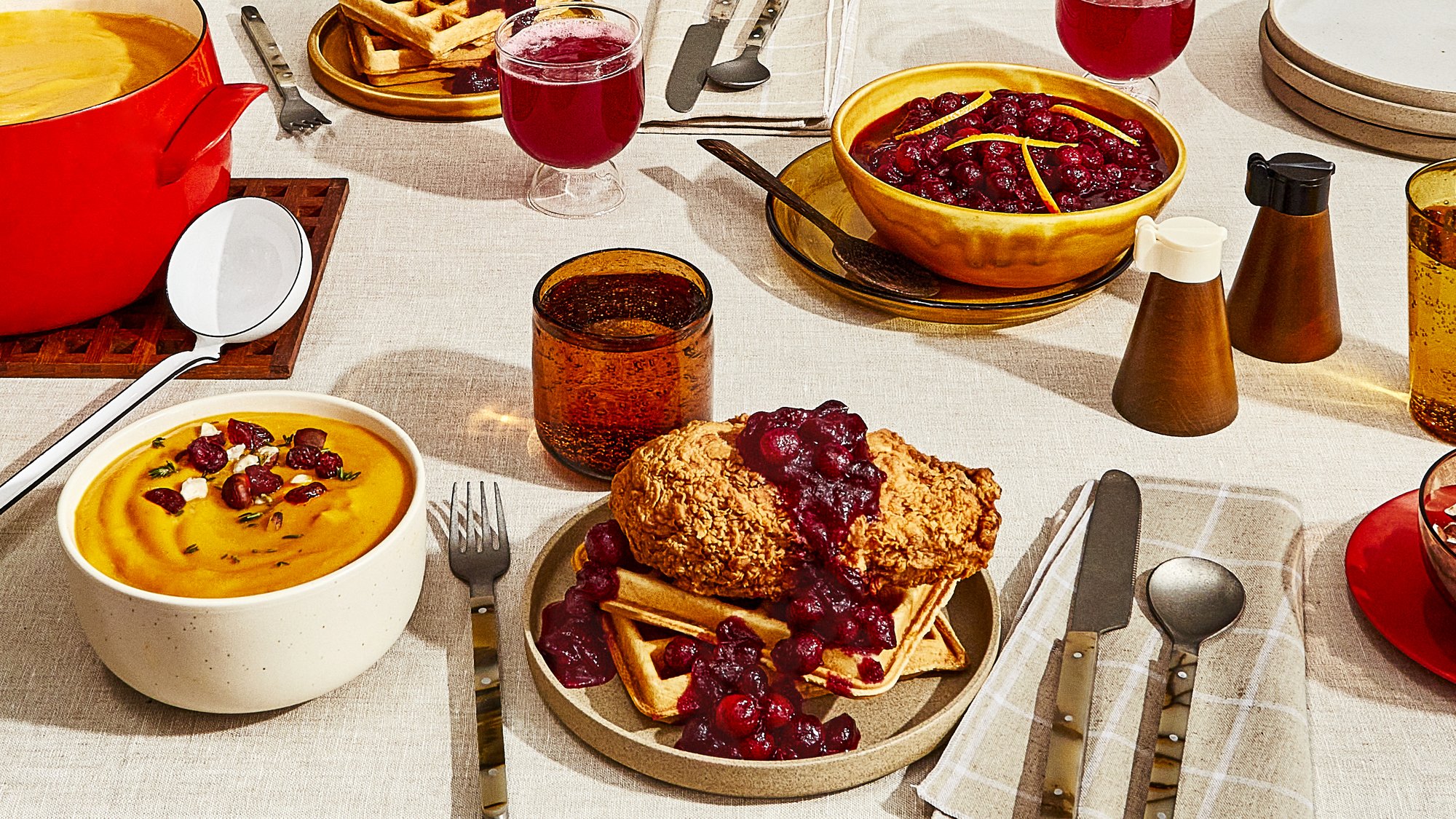 The Holidays Are the Time to Bring Your Cooking A-Game. Here's How To Do It.
Sharpen those chef's knives — it's cooking season.
There are literally 90 weekends between the start of the pandemic and Thanksgiving 2021, which means many home cooks have killed a whole lot of time in the kitchen, with not a whole lot of people to share those projects with. Simply put, it's time to pull out all the stops this holiday, whether you're hosting for the first time or just bringing a side to the big meal. Not sure where to start? We collected a few simple ways to impress below, so sharpen your chef's knives, gather your seasonal ingredients, and get cooking.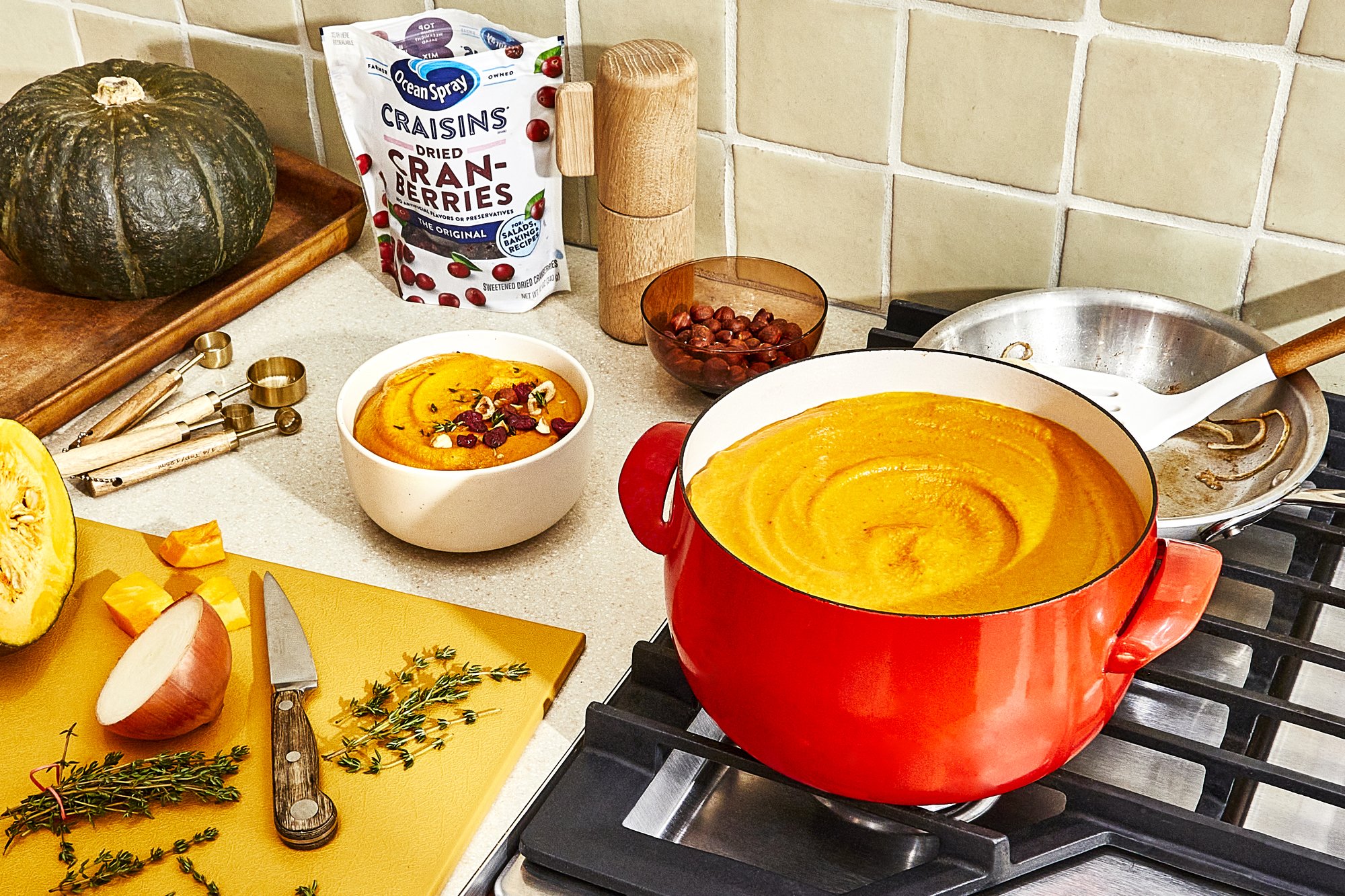 Lean into seasonal produce
A good chef knows they are only as good as their ingredients, which is why so many top restaurants change their menu seasonally. So, don't do yourself the disservice of trying to pull off a delicious cherry pie or roasted eggplant: it won't be as tasty as when you last used those ingredients in the summer. Take a look at what's in season by you during the holidays, then lean into recipes that make them shine. This Kabocha Squash Soup with Cranberry & Toasted Hazelnuts, for example, uses roasted kabocha squash as the base of the soup, then it's topped with Ocean Spray® Craisins® Dried Cranberries for even more seasonal flair.
Bring friendly competition to the potluck
Hosts and non-hosts alike will be looking to show off this holiday, so pot-luck style gatherings are a given. But, why not put a little skin in the game? Instruct everyone to bring the dish they have perfected since 2019, then let guests anonymously vote on which one was their favorite. (No voting for your own dish, though!) My family's unofficial slogan is "Rotondos don't play for fun," so we'll turn up the heat with a small prize (read: cash.) If you're not that competitive, even just playing for bragging rights will have people bring their A-game, too.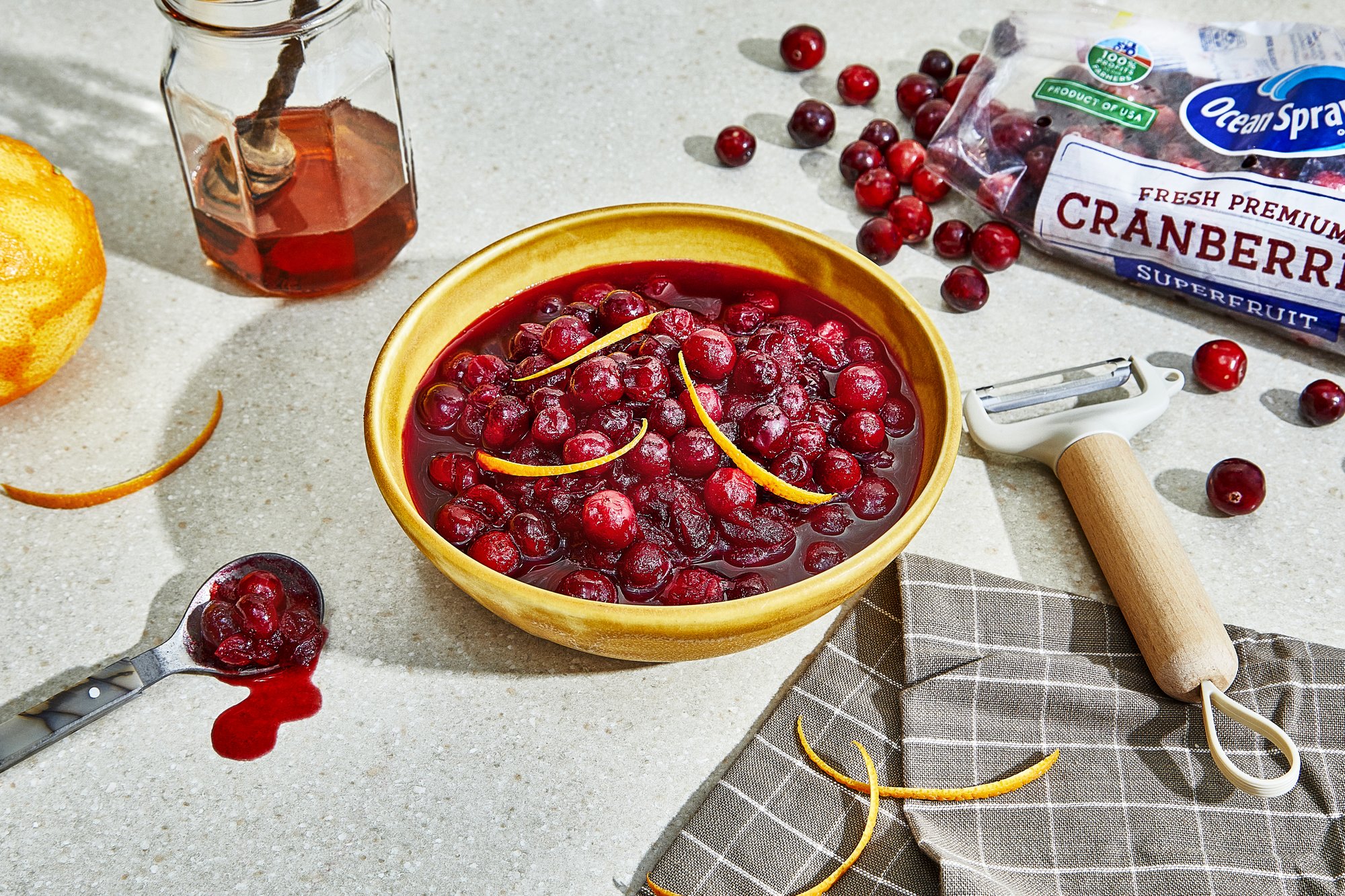 Try new takes on classics
Is it really Thanksgiving if you don't have mashed potatoes? (Not in my house.) But just because something is a classic doesn't mean it can't benefit from a little riffing. Take cranberry sauce, for example: if you're not a diehard member of Team Canned, offering to take on this side can offer an unexpected chance to showcase those culinary skills. Using Ocean Spray® fresh cranberries, some honey, orange zest, and a pinch of cinnamon, you'll have a unique homemade take in just 15 minutes if you follow this recipe. If you're not interested in changing the flavors of a classic dish, a new cooking method can really make it stand out: sous vide turkey, for example, doesn't get dry like the traditional roasted version. (Plus, it just sounds fancy!)
Give sides the spotlight they deserve
If you're not hosting this holiday, you've likely been tasked with bringing a side to the gathering. Lucky for you, sides have the ability to elevate the entire meal — especially when you pull them off with some finesse. Let's say you've been asked to bring a salad, for example: Instead of just pulling together your typical garden variety produce (which isn't in season anyway!) lean into including something salty, sweet, acidic, and crunchy in the mix. That's the secret formula that your favorite salad places use to take greens from sad to showstopper status. A simple upgrade to other classic sides can change things up, too: try cornbread in your stuffing if your crew usually uses white bread, or whip your potatoes instead of mashing.
"Sides have the ability to elevate the entire meal — especially when you pull them off with some finesse."
Create a menu around a through-line ingredient
When you're planning a holiday meal for you and an SO or a small gathering of friends, you can get a little more creative with the menu. If you're unsure of where to start, create cohesion the same way fine-dining establishments do: by incorporating a single ingredient that acts as a unifying theme for all your dishes. Cranberries, for example, can easily be included in a salad, in the stuffing, and reduced for a glaze on turkey or ham. It's a subtle play on seasonality that also shows off your skills.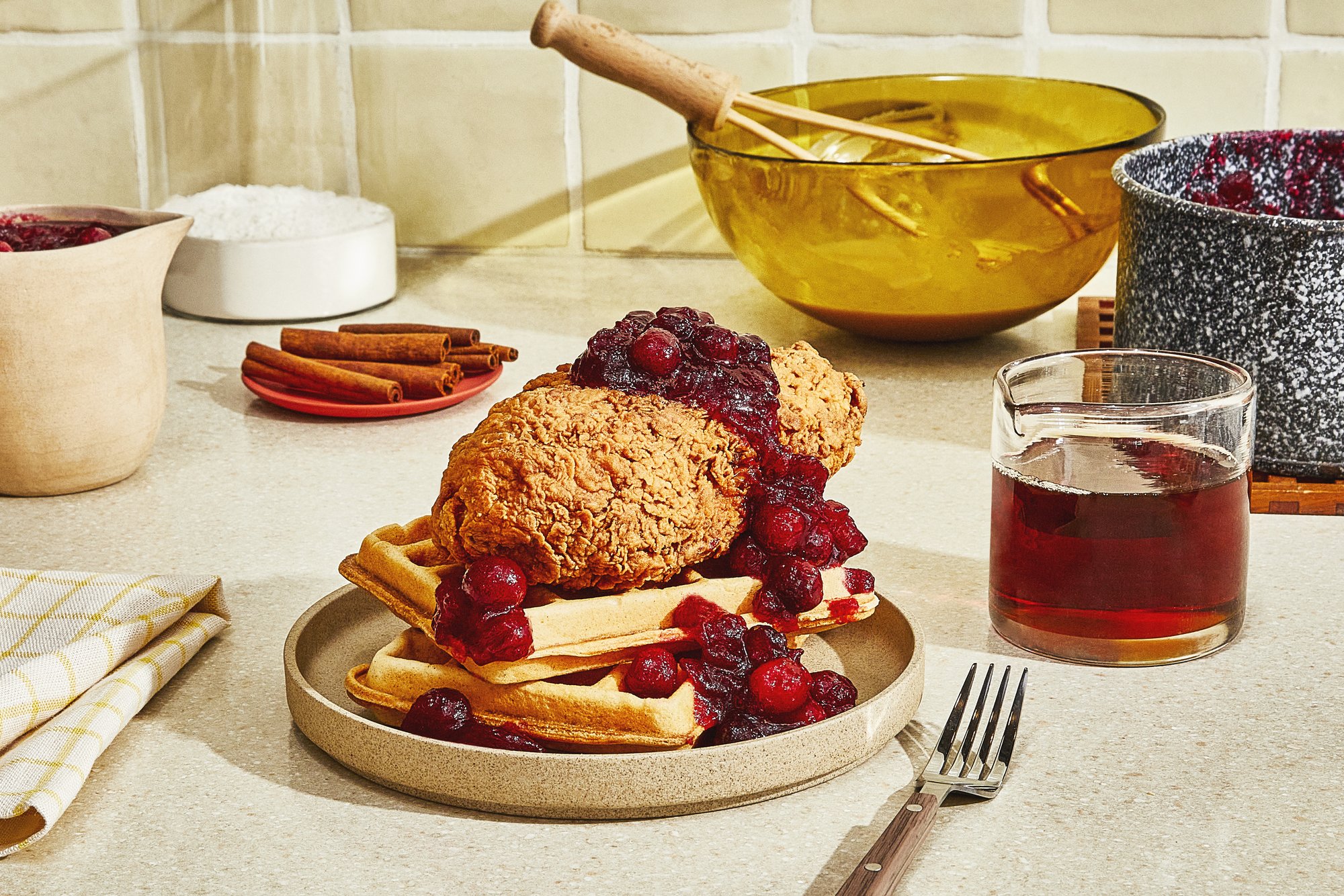 Use recipes as guides, not prescriptions
Do you have acorn squash when a recipe calls for kabocha? Do you feel like the cooking time is too long or the heat too low to get the perfect roasted Brussel sprouts? The best cooks know that recipes are more like guides, not strict rules, and adjust accordingly. If something doesn't feel right (or you need to make a substitute), trust your instincts — it might turn out better than the original anyway.
Get creative with repurposed leftovers
Whether you're heading to your parents' for the holidays or staying close to home, you can show off your skills long after the main course has been served. When it comes to turkey, leftovers might just be the best part, because there are practically endless riffs to try. For example, Fried Turkey and Cranberry Gingerbread Waffles are sure to impress the next morning, and are made infinitely easier by having leftover turkey around. This is also the move if your family isn't ready to pass on hosting responsibilities completely yet — one taste of these, and they just might change their mind.
Photographer - Matthew Kelly
Art Director - Meg Konigsburg
Prop Stylist - Stephanie Yeh
Food Stylist - Sean Dooley
Producer - Cassie Doyle
Associate Producer - Hannah Lee