<a href="http://www.shutterstock.com/gallery-684892p1.html?cr=00&amp;pl=edit-00">anyamuse</a> / <a href="http://www.shutterstock.com/editorial?cr=00&amp;pl=edit-00">Shutterstock.com</a>
<a href="http://www.shutterstock.com/gallery-684892p1.html?cr=00&amp;pl=edit-00">anyamuse</a> / <a href="http://www.shutterstock.com/editorial?cr=00&amp;pl=edit-00">Shutterstock.com</a>
In a couple years, ATL will elect a new top city official. While there are definitely a few folks being mentioned as successors to Kasim Reed, there are others who -- you know in your heart -- would absolutely kick ALL of the ass in terms of leading this great city. Take a moment to consider these 15 fine folks as candidates, and all of the awesome or wonderfully disastrous things that would happen if they were the boss of the city.
1. Grant Henry
A popular ATL bartender in his former life, the man who also calls himself "Sister Louisa" opened his own bar and named it Sister Louisa's Church of the Living Room & Ping Pong Emporium (or just "Church" for short) in 2010, and, word to Drake: nothing was the same since. Part dive bar, part gallery, and part satirical shrine to Southern church culture, Church showed the nation that an openly gay former divinity student could offend and respect everybody at the same time.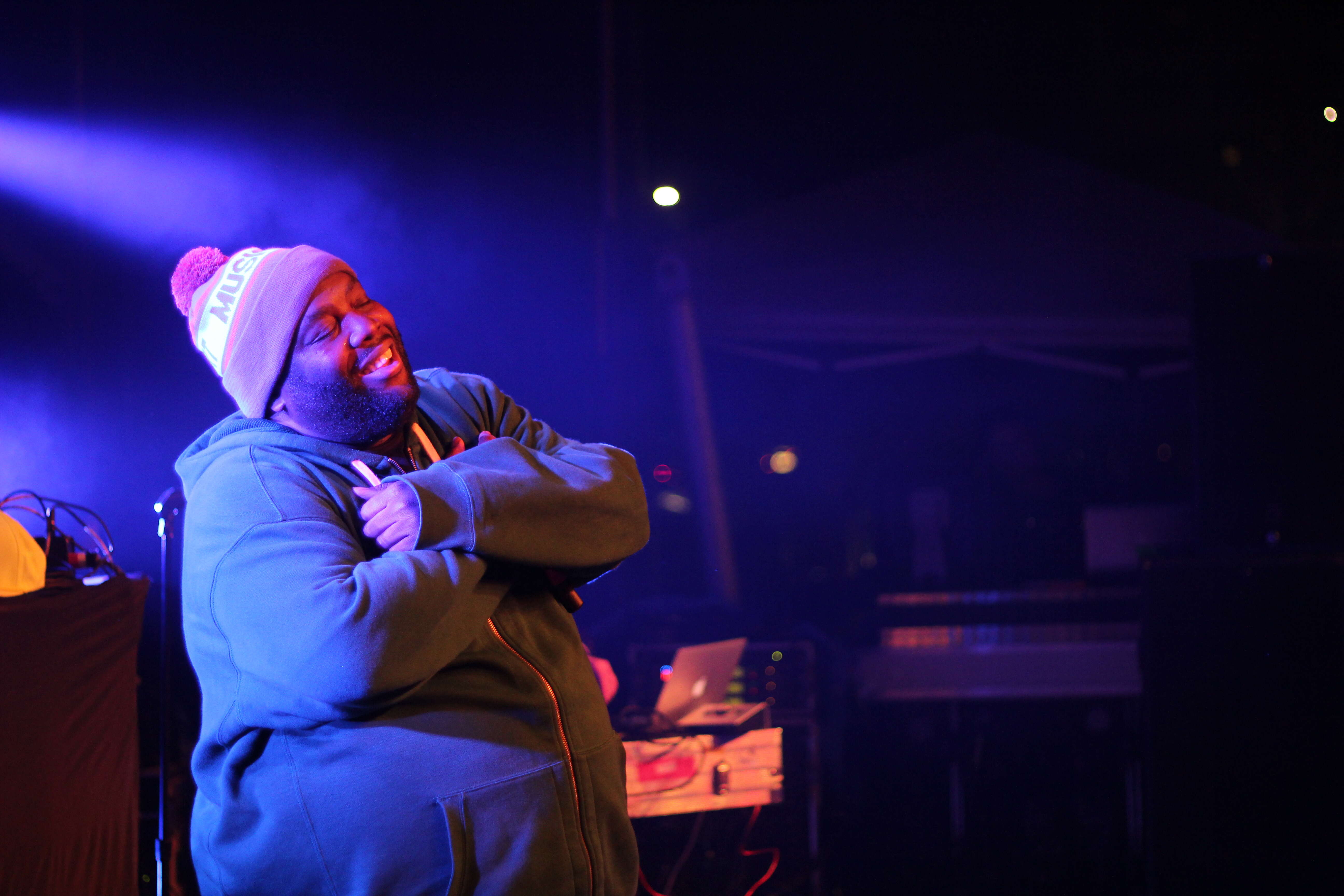 2. Killer Mike
This past summer, Michael Render, aka Killer Mike of Run the Jewels fame, told the world that he was considering a political career as a congressional representative of Georgia. Although he ended up only qualifying as a write-in candidate, he said that he will officially run one day. In the meantime, as an advocate for education and prison reform, the Adamsville native and Morehouse alumnus has been interviewed frequently by CNN, given lectures at universities, and spoken at length about issues such as gun ownership (he supports the Second Amendment) and Stand Your Ground (he railed against the acquittal of Darren Wilson). He also smokes weed, raps better than pretty much every rapper, and apparently goes to strip clubs with his wife, if his songs are to be believed.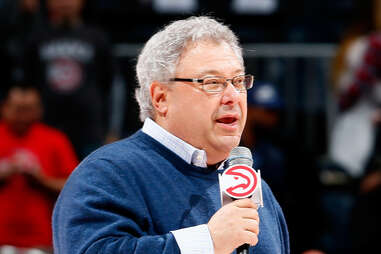 3. Steven Koonin
The Atlanta Hawks CEO is a lifelong ATL resident, and came straight outta Turner (as president of Turner Entertainment Networks) to take over the team, right as former owner Bruce Levenson and GM Danny Ferry were pushed out for being racists. Though he's mostly played the background (aside from making a weird commercial with T.I.), "Stevie K." is a beloved business owner and creative legend around town, and has been an executive or board member at damn-near everywhere that matters in ATL, from Coke to the GA Aquarium, Emory Healthcare, the Atlanta Symphony Orchestra, and even GameStop. Put this man in the game!
4. Bem Joiner
The "creative culture curator," who knows everybody in local hip-hop and sometimes wears suits, but usually wears Atlanta sports jerseys, is a proud product of ATL's West End. Bem (pronounced "Bame") can be found all over the city recruiting people who appreciate the city to get together and actually do shit, whether they're actual politicians like Councilman Kwanza Hall, or panelists discussing the impact of music, art, and creativity on the city. Specifically you can always catch him up early at CreativeMornings events, hosting parties, drinking, and figuratively turning up in Old Fourth Ward bars, or doing his day job connecting influencers and promoting action at the Center for Civic Innovation.
5. JC Winter
Already known as the "Mayor of Ponce," Winter has been a cultural force in ATL for years, contributing to Creative Loafing and A Social Mess when he wasn't stepping in to fill the void of Screen on the Green with Ass on the Grass, or helping us with beer brewery rankings. A vocal opponent to the Braves moving to Cobb, he's a man of the city, a uniting figure for all things ATL weird, and a beautiful soul.
6. Janelle Monáe
Can you think of a reason why ATL's Janelle Monáe should not be the mayor? No. No, you f*cking can't. Vote or die.
7. Mike LaSage
Wonderfully weird, amazingly talented, lovingly strange, and deeply eye-lined, the chef/owner of Bone Lick BBQ is a fixture in the local food world. Always on television (HLN, ATL & Co., etc.) or showing up at music festivals slinging pork from tent-covered smokers, Mike started at the dearly departed P'cheen as a sous chef, built a solid following with unbelievably good smoked wings, and started a restaurant with actor/comedian David Cross and his old P'cheen partners, where his creatively named/prepared comfort dish recipes rule. A musician himself, he also runs a late-night weekend BBQ pop-up out of Music Room on Edgewood, and regularly curses about things on his Facebook page. He's one of us.
8. Dennis Byron, aka "Ale Sharpton"
There's not a bar in Atlanta that pours actual craft beer that doesn't know Ale Sharpton. A Cornell graduate whose beer culture blog "Cruisin' for a Brewsin'" is followed by pretty much every brewer in the region and beyond, Dennis also hosts and promotes various art events around the city with his AllWays Open Creative crew, who brought Hebru Brantley in to paint the Tuskegee Airmen-inspired "Flyboy" mural on the side of The Sound Table. If you see him in the streets, ask him for beer suggestions -- he'll love you forever.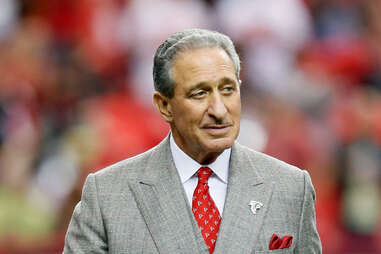 9. Arthur Blank
The best way to imagine how successful Arthur Blank is would not be to try counting how much he made co-founding The Home Depot. All you have to do is visit his mansion-esque family office, just west of Buckhead. Then look at the Atlanta Falcons, which he bought for just over half a billion and turned into a $1.7 billion franchise. Check out the new stadium he's building. See the luxuriously drawn pin-stripes on his myriad of power suits. Stare in awe into his poker face. Let him lead us.
10. L.A. Reid
Known mostly as Babyface's production and business partner until his appointment as a judge on The X Factor, Reid is the music business mastermind whose Buckhead-based record company launched the careers of Usher, Pink, OutKast, Goodie Mob, TLC, T.I., Tony Rich, YoungBloodz, and a lot of other folks like Donell Jones that you love but may not be able to name. The music business never really recovered from the exodus of LaFace Records back in 2000, and today many folks making moves in the film and entertainment industry owe their career starts to Reid. Little known fact: the street that connects the Buckhead triangle was almost named after Reid until former real mayor Bill Campbell got in trouble with the law for tax evasion. It's not hard to see Reid coming back and running things. At the very least Atlanta would once again have more great rappers.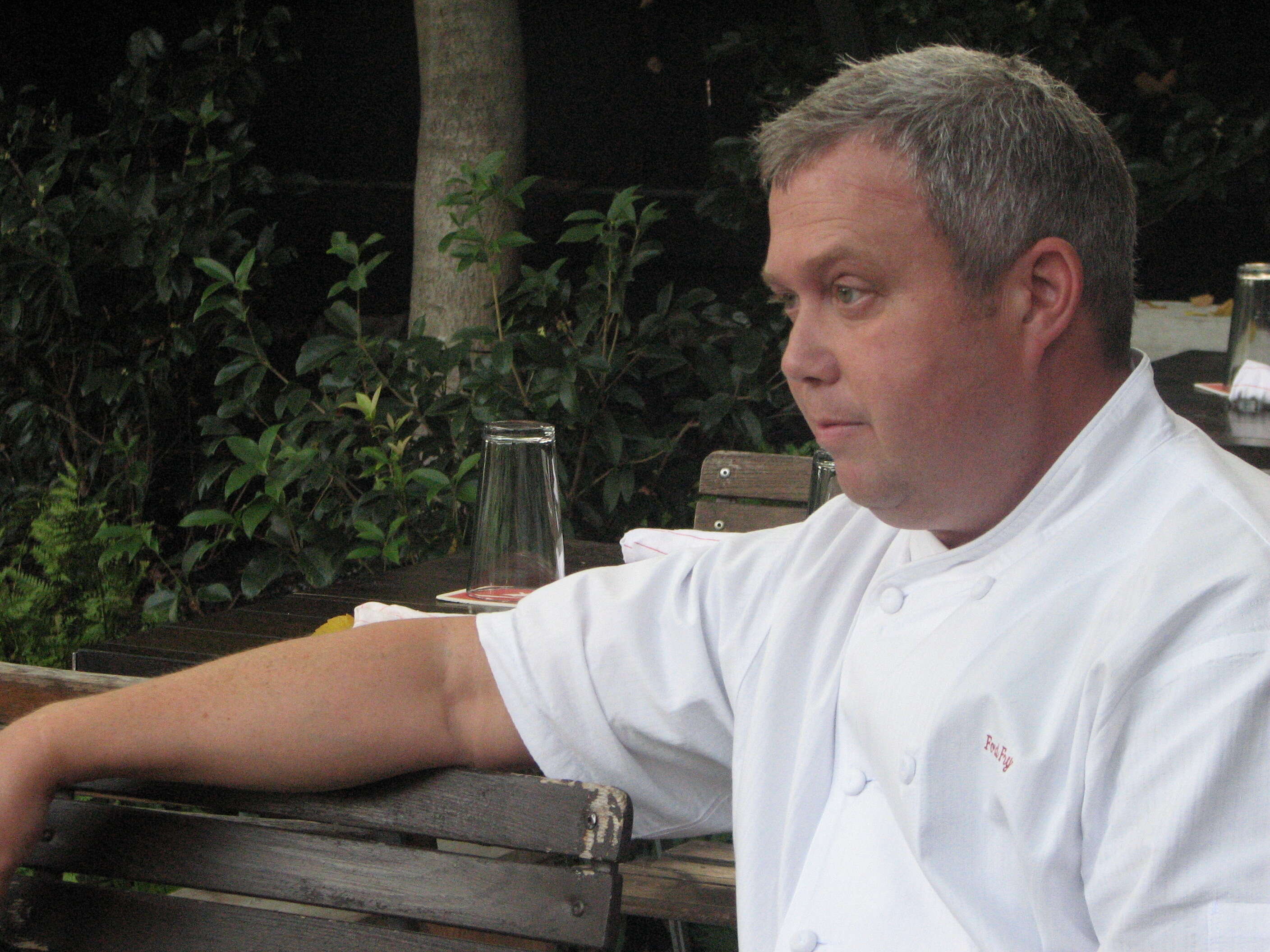 11. Ford Fry
It literally makes no sense that this guy is able to have so many awesome restaurants running at the same time, but somehow the man whose name sounds like a food truck is making it happen. Starting with JCT. Kitchen, he's created eateries that could be considered experiential dining brands more than "restaurants," and each new business is welcomed with glowing reviews. Just last month, the dude opened two restaurants in like two weeks. Anybody that can see this rate of success while expanding can certainly reign in spending, increase profits, influence culture, and keep us nice, fat, and tipsy.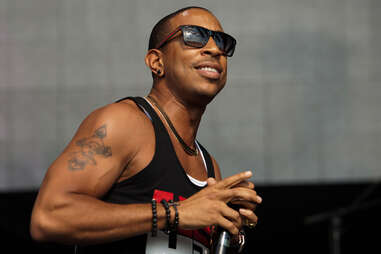 12. Ludacris
Chris Bridges moved from Illinois to ATL as a kid, attending Banneker High School, then Georgia State while interning with Ryan Cameron at now-defunct radio station Hot 97.5. From there he became Chris Luva Luva, got his own evening radio show with the wonderfully named Poon Daddy, and started hosting events around town, performing his own rap songs whenever he got a chance. He then dropped an independent album, made a few hundred thousand bucks, negotiated a deal with Def Jam, sold millions of records on his own label, and is now seen in the company of Mayor Reed and Governor Deal at random events -- that's when he's not shooting Fast & Furious Five-Thousand Eighty Two. And lest we forget, this man, who came out saying he wanted to lick women from their heads to their toes, made a song welcoming people to Atlanta that people still quote. THAT is leadership.

13. Sara Blakely
Everybody needs draws. Sara B. knew this. That's why she started a draws company that is now tightly hugging the crotches of many, many people (possibly you!), and still owns the whole Spanx brand. Now a billionaire and partial owner of the Hawks, Blakely's come-up story includes failing the LSAT, working at Disney World, being a part-time comedian, and yes... selling fax machines. Door-to-door. If you can cold-sell horrible technology to strangers, you can make a billion dollars selling draws, hence you can be the CEO of ATL.
14. Clark Howard
Though he actually considered running for mayor briefly in 2008, he decided to keep getting those national syndication checks for his consumer expertise, which ranges from finding hidden deals on purchases to avoiding scams. A graduate of The Westminster Schools, Howard's show is sent around the country from studios right here in Atlanta. He has a degree in Urban Government, volunteers as a member of the Georgia State Defense Force, and has written two books that have broken the top 10 of The New York Times' "Best Sellers" list. Plus he just looks so damn dependable and harmless. Hopefully it's not all an elaborate scheme to sell us something.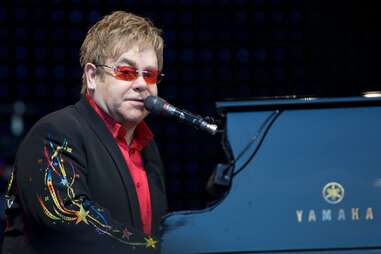 15. Elton John
The man is a legit British Knight, sang some of your dad's favorite songs, plays piano in front of esteemed people dressed like a peacock, and has Vladimir Putin making his hotline bling after someone pretending to be Putin called as a prank. With this kind of pull, especially in a city as LGBT-friendly as ATL, dude could run the city from that big-ass penthouse on Peachtree.
Sign up here for our daily Atlanta email and be the first to get all the food/drink/fun the ATL has to offer.
Mike Jordan really does think L.A. Reid should be mayor. Tell him in the comments who you would nominate instead, or get politically incorrect with him on Twitter at @michaelbjordan.