It was a wonderful summer, but it was also a little too damn hot for our taste. Well, it's finally long-sleeve season, and starting in September you're gonna have every reason to wave your arms around and have a great time. We recommend taking full advantage of it, and reading this roundup is the first step to doing so. It's your guide to all the festive drinking, gluttonous eating, and general fun-having your flannel-clad heart could desire, all season long, right here in Atlanta. Use it.
SEPTEMBER
September 19
Buckhead
ASW Distillery's Stave Room is hosting Taste of Buckhead, where you'll get unlimited opportunities to chew and sip fancy samplings from some of the area's most popular restaurants. Get VIP for exclusive bites and cocktails, plus special chef demos.
Cost: $75 - $125
September 21
Midtown
The Atlanta Botanical Garden is hosting two days of cacao-layered indulgence in the form of Chocolate-Covered Weekend, and all you have to do is pay for usual garden admission to receive chocolate samples, cooking demos, and tips on how to make chocolate at home, beginning at 10am.
Cost: $21.95
September 21
Duluth
Taiko drummers, sword arts, kimono-inspired fashion without Kim Kardashian, Japanese jazz, and so much more culture from the Land of the Rising Sun are part of this year's 33rd-annual JapanFest, which starts today at Gwinnett's Infinite Energy Center and ends Sunday night.
Cost: $10 - $18
September 21
Old Fourth Ward
While they promise "wine-themed activities," you know it's the actual wine you want, and the beer, in all 75+ brands you'll get to sample at the Atlanta Rosé Festival, held in Historic Fourth Ward Park from noon to 4pm. 
Cost: $48
September 21
Old Fourth Ward
Since you're already in the area, hopefully you brought a lantern because after the wine-drinking it's time to walk the BeltLine to the Old Fourth Ward Fall Fest, where you'll either join or have a fantastic view of the Atlanta BeltLine Lantern Parade, which lines up at 7pm and trots off at 8pm. 
Cost: Free
September 21
Georgia Tech
A GaTech group calling themselves "The Multicultural Sci-fi Organization," which just sounds like "humans," is putting on the ASCIFFF, or Atlanta Sci-fi Film Festival, and it all seems complicated until you realize it's just screenings of awesome nerdy movies that cost you nothing to watch, plus alien-inspired art and an Octavia Butler essay competition.
Cost: Free
October 19
Athens, GA
With football season starting up again, it's time to cheer on the Bulldogs. And if you're a Marriott Bonvoy member, you can cash in points for the chance to tour the arena and watch them take on the Wildcats. Marriott Bonvoy offers benefits and endless experiences at more than 7,000 hotels across the globe, so whether you're into live music, exclusive dining events, or luxury VIP experiences, you're bound to find a perk that fits your lifestyle. Of course, they've got you covered on where to stay after the game, too.
Cost: Starting bid at 155,000 points. Auction terms apply.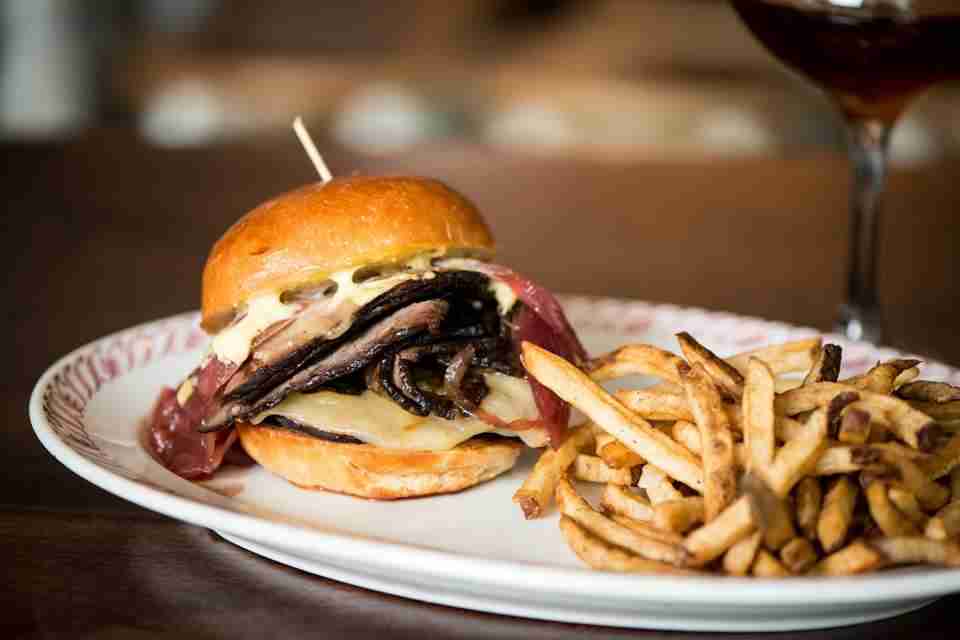 September 23
Inman Park
Today's the first day of Inman Park Restaurant Week, and that's good because there are some great spots to eat in the area, including Wisteria, Sotto Sotto, Rathbun's, and others. The difference is that this week there are prix-fixe multi-course menus well under $50, and some less than half of that.
Cost: $20 to $40
September 26
Various
From today until October 6, you'll have the chance to see a spectrum of movies -- something like 60 of them -- at Out on Film, a weeklong festival that'll have screenings at Midtown Arts, Plaza Theatre, and other venues.
Cost: $30 - $200
September 28
Old Fourth Ward
There's a festival for everything, and the Atlanta Mimosa Festival doesn't care how that makes you feel, because it has bubbly wine and orange juice, and other ingredients, to make you feel that effervescent after-hangover glow for four straight hours, starting at 1pm in Historic Fourth Ward Park.
Cost: $45 - $69
September 29
Southwest Atlanta
Bring your two-wheeler or just your two legs to the corners of Donnelly and Cascade Aves (near Ralph David Abernathy Blvd) at 2pm, and join the fall edition of Atlanta Streets Alive, in which you'll take over the streets of the SWATS in an effort to promote a more pedestrian- and cyclist-friendly transportation vibe in our terrible-traffic-having town.
Cost: Free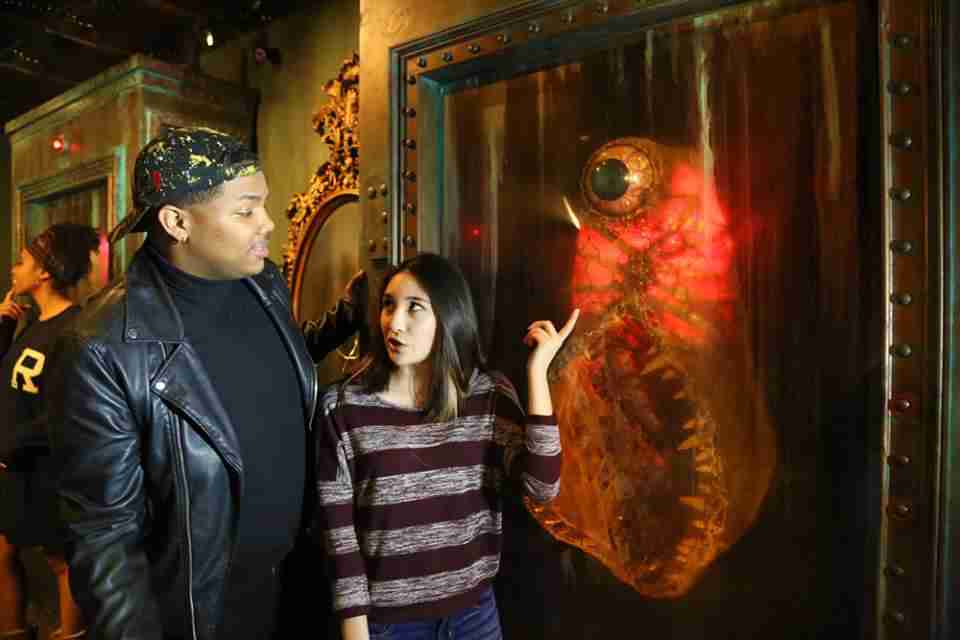 September 27
Stone Mountain
Starting today and recurring on a special schedule through November 9, you can begin scaring yourself to death at Netherworld Haunted House, which in addition to four escape rooms has two new haunts this year: "Night of the Gorgon" (Evil apocalyptic cults! Medusan warriors! The Unspeakable Nightmare from Below!) and "Cold Blooded" (Weaponized cloned prehistoric reptilian alien experimentation! Yay!). Good luck sleeping tonight.
Cost: $20 - $60
OCTOBER
October 3
Augusta
You may not have heard of the Westobou Festival, but Janelle Monae, Ira Glass, and others have performed or made appearances at the annual Augusta get-together where there will be performance art, exhibits, live music, and dancing from a beatboxing saxophonist and a viola-accompanied "jookin" dancer, a free screening of Gremlins, poetry readings, modular synth meditation and yoga, gallery tours, dinner parties, and more until Sunday evening.
Cost: $30 - $125
October 3
Vine City
Tonight and monthly on every first Thursday through December, the Home Depot Backyard at Mercedes-Benz Stadium is hosting a big Night Market event, where there'll be plenty of great local food and drink, live music, and a shopping area for quirky gifts curated by Indie Craft Experience. Starting at 6pm you can get tickets for three food samples and two drinks, and start biting and sipping on cocktails made by Kellie Thorn of Empire State South, and eats from Howard Hsu from Sweet Auburn BBQ, Nick Leahy of AIX and Tin Tin, and lots more.
Cost: Free admission; $25 per food/drink ticket
October 4
Ponce City Market
The Slow Fashion Symposium isn't just what your partner calls the amount of time it takes you to get dressed every morning; it's the idea of ethical and sustainable fashion that still keeps you sexy. There'll be panel discussions, yoga sessions, parties, brunches, sewing classes, stitching workshops, and of course a marketplace for you to purchase gear.
Cost: $60 - $120
October 8
East Point
A creative gang of storytellers who love ATL just as much as you, if not more, will be telling love stories about the city onstage at the Windmill Arts Center for Pop-Up Zine, a live storytelling performance inspired by the critically acclaimed national tour. 
Cost: $12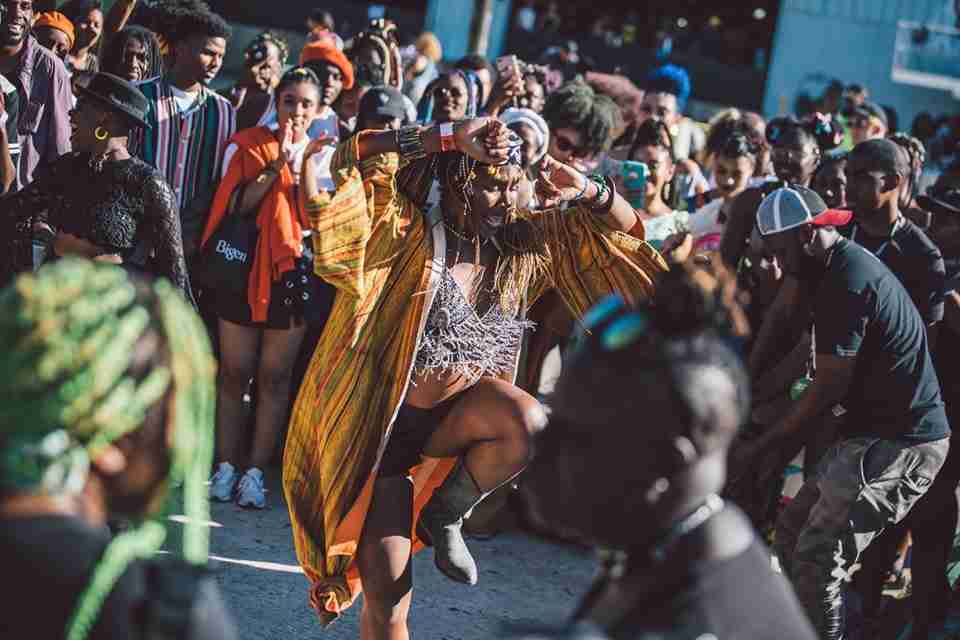 October 12
Southwest Atlanta
AFROPUNK's Carnival of Consciousness awakens today with an impressive lineup led by Anderson .Paak, FKA Twigs, ATL's own EarthGang, Brittany Howard of Alabama Shakes, and plenty of others.
Cost: $60 - $90
October 13
Downtown
There were a few parades yesterday, including Trans, Bi & Pan and others, but today is the big Atlanta Pride Festival parade. Get to the lineup spot near Civic Center MARTA station by noon for the step-off.
Cost: Free
October 8
Various
A3C has gone from a music festival to a full-on hip-hop-driven tech conference, and this year you'll see the integration more than ever with panels, concerts, comedy shows, live beat-making, and a whole lot of kids with Soundcloud accounts. Need names? E-40, Charlamagne Tha God, Megan Thee Stallion, T.I., and lots of others.
Cost: $199 - $999
October 11
Old Fourth Ward
You'll have six hours today and 12 hours tomorrow to guzzle German brews and gorge on schnitzel, brats, sauerkraut, and more at Oktoberfest in Historic Fourth Ward Park. There'll also be live polka music, a pretzel toss, and other games, and three beer gardens with lots of liquid gold for your souvenir stein.
Cost: $21 - $400
October 19
Little Five Points
From Austin to Moreland, the Little Five Points Halloween Parade will be full of people wearing every imaginable costume and strutting down Euclid Avenue. There'll also be an artist market with 20+ local creatives selling wares, and live music at Star Bar and Findley Plaza, starting at 1pm and running for eight hours.
Cost: Free
NOVEMBER
November 1
Various
The hip-hop-focused Red Bull Music Festival starts today and goes through the 15th with programming all over town, from the Plaza Theatre to Graveyard Tavern. There'll be live performances from Ari Lennox, Teyana Taylor, and others, plus featured events like a roundtable discussion on trap music with hip-hop producers Zaytoven, Lex Luger, and Shawty Redd, a lecture from Quality Control label executive Coach K, and lots of parties. 
Cost: Ticket prices vary by event
November 2
Cabbagetown
If you like chili and you're not at Chomp & Stomp with your spoon ready to dig into dozens of locally made versions of that thick, spicy stew, someone led you astray. Be there no later than 12:30pm when the tastings begin, or you'll surely be too late for the best recipes.
Cost: $6 for beer tokens, $8 for cocktails, $10 for spoons
November 3
Sandy Springs
It's that rich zip code's turn at Restaurant Week, so get out there and have appetizers, entrees, desserts, and the like at heavily discounted prices.
Cost: TBD
November 9
Decatur
Go ahead and get your tickets now to the Decatur Wine Festival, because you don't want to be that person wishing you had the option to drink 500 wines for under $50 but forgot to pay in advance and ended up spending it all on a case of Yellowtail.
Cost: $48.74
November 9
Duluth
There'll be a whole lot of plant-based food from like 100 or more exhibitors for vegans, vegetarians and those who just want to eat at this eight annual Atlanta Veg Fest.
Cost: $5 suggested donation
November 16
Midtown
Get your grape on at Uncorked Atlanta Wine Festival by sipping more than 50 varieties of vino and craft beer at Park Tavern on the edge of Piedmont Park between noon and 4pm. 
Cost: $42
November 13
Little Five Points
This year's five-day Buried Alive Film Fest at 7 Stages Theatre will show all the "weird, gross and horrifying" movies you've wanted to see but didn't know existed, from features to short films and all the uncategorized gore in between.
Cost: TBD
November 16
Midtown
Today is the first day that the Atlanta Botanical Garden will turn on its holiday lights, and it runs every night, including holidays, until January 11. 
Cost: $21.95
November 17
West Midtown
Atlantic Station will perform its annual tree-lighting outside at 8pm, and leading up to the grand finale there'll be games, live music, ice skating, a parade, and more, beginning at 1pm on "Winter Wonder Lane" (next to Dillard's).
Cost: Free
DECEMBER
December 6
Midtown
Put on the uniform of jolly old Saint Nick and start drinking at 7pm with others in the same predicament, at the Midtown Santa Stumble. Several bars, like Publico Kitchen & Tap where it all starts, are offering comped shots; others are giving deals on tall-boy beers ($2 High Lifes) and $2 tacos.
Cost: $12.50 - $30
December 7
Inman Park
It's probably a good thing that the Wrecking Bar Strong Beer Fest is only four hours long; otherwise you might get a little too deep in the woods on serious beer from more than 40 breweries who were mandated to only submit beer above 8%. 
Cost: $64.49
Sign up here for our daily Atlanta email and be the first to get all the food/drink/fun the ATL has to offer.