What's scarier than a haunted house? A haunted trap house, obviously. Yes, this year, in addition to all the rest of the zombie apocalypses, disease outbreaks, redneck murderers, and killer clowns, you must also get over the fear of actually being in "the bando," which we all rap about but really aren't built to deal with.
You ain't scared, you say? Keep that same energy and tell us how well you did after hitting one -- or all -- of the Halloween haunts around ATL in our updated 2018 list of horror houses. Even better, show us the footage of you not screaming and we'll believe it.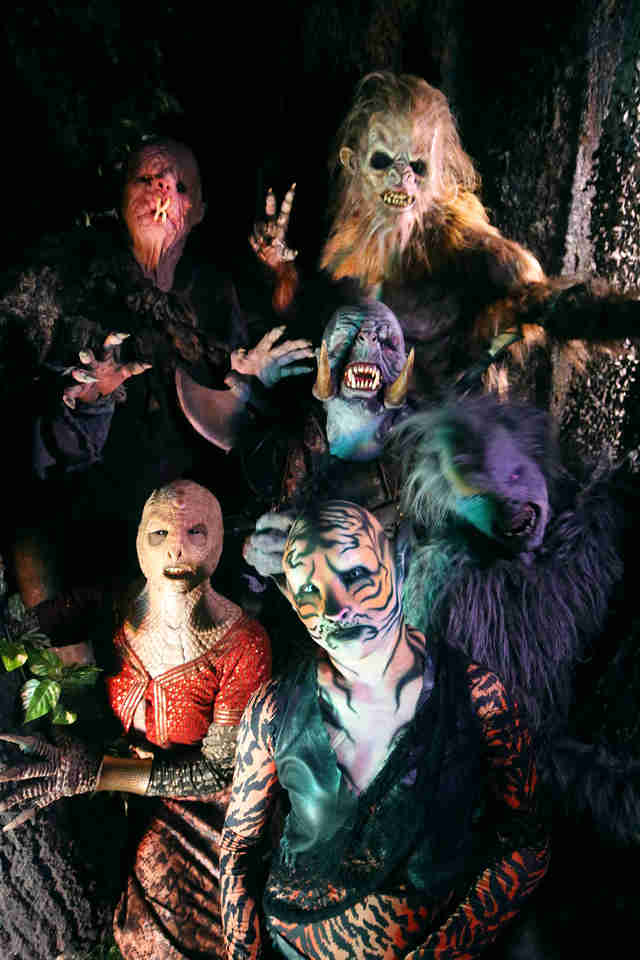 Stone Mountain
Cost: $23 Sunday - Thursday; $55 for a SpeedPass (to cut the line)
Dates: Nightly through November 4
The zombie-riffic horror home that is Netherworld has moved to Stone Mountain, with new features such as three escape rooms (themes are "Sasquatch," "Haunted," and "Nosferatu"), a monster museum, and plenty more free parking to go with everything else that made it one of the top haunted pop-ups in the country.
Lithia Springs
Cost: $22 until October 14; $25 after
Dates: Nightly until November 3
The zombie apocalypse comes to life out on Thornton Road, which is sketchy enough already without the fear-mongering. Kids under 13 must be accompanied by an adult, and are advised to stay home where they perhaps won't be scarred for life.
Stockbridge
Cost: $19 for individual attractions; $33 for combo
Dates: Every Friday - Sunday in October, plus Halloween night
There are three scare-filled experiences at FITW: the psychologically freaked-out Haunted House, the Terror Transport and Trail woods survival test (avoid the Skinner family), and a new 80,000-square-foot interactive combat field called Pandemic, where you have to save yourself from unfriendly, scream-loving creatures.
College Park
Cost: $30 - $35
Dates: October 11 - November 3
Help take back Atlanta from the undead from a single outpost south of the city with a team of up to six people. You'll be defending yourselves by blasting through infected zombies with a foam dart gun and searching for a vaccine (and maybe a better weapon?). Kids over 10 are welcome, closed-toe flat shoes are recommended, and it takes 45 minutes to complete.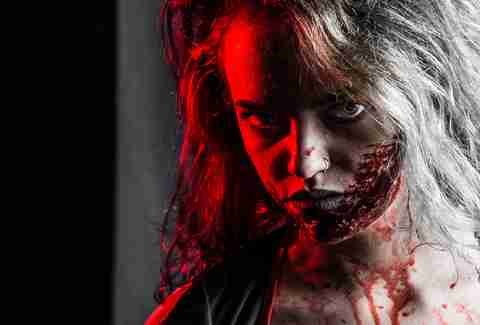 Canton
Cost: $25 with options to pay more and skip the line
Dates: Weekends (including Thursdays starting 10/18) through October, with a full week starting October 25
The 2018 version of this gory experience includes "Carnage," in which you take "the hand of darkness" and look into your own desire for "bloodshed," whatever that means. There's also the swamp-themed "Blood Bayou," where the water is green, the voodoo is real, and the gators are hungry.
Douglasville
Cost: $25
Dates: Weekends through October 27, and also October 29, 30, and 31
This hospital concept is still in Douglasville, but has a new location (3931 Longview Drive). It's still based on an outbreak that has "No Cure, No Hope and No Mercy," yet some quack from the CDC is trying to cure it anyway. In the meantime, you're there and it's not pretty, so don't get touched.
Newnan
Cost: Tickets start at $15 with a slew of options to upgrade
Dates: Wednesdays through Sundays, daily from October 25 - November 4; ending weekend is November 9-11; doors open at 7pm
13 Stories has teamed up with 2 Chainz to create a terrifying version of the popular Pink Trap House he opened on Howell Mill summer 2017. That means the monsters might be geek monsters, and there will also be scenes from "urban classic films of the '80s and '90s." Probably not Love Jones. Oh, and children of any age are totally welcome if you're a terrible parent.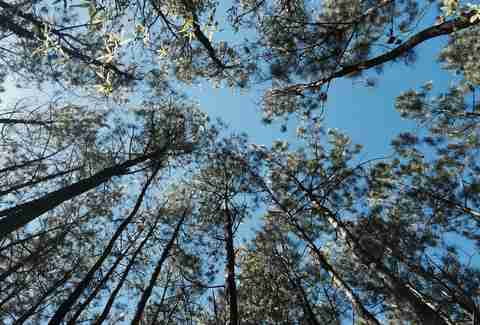 Powder Springs
Cost: $33 per person; $330 for a private experience
Dates: Thursday - Sunday through November 4, as well as Halloween night
Choose between several outdoor escapes like The Shiners, in which you help a family of moonshiners make more moonshine, since the rest of the team has been slaughtered by forest-dwelling carnies. Why? Who cares! Do it! There's also The Cabin, which this year is themed "Fun House Massacre" (sounds fun!), and getting away from a deranged clown.
Buford
Cost: $15 for Haunted Forest; $25 for combo ticket
Dates: Mondays, Wednesdays, and weekends through November 4
Walk through a corn maze and the Haunted Forest, which is infested with who knows what. It's kid-friendly -- supposedly -- but being in a corn maze, in Buford, after dark, isn't exactly comfy.
Carrollton
Cost: $25
Dates: Thursdays through Saturdays through October 27, also October 30 and 31
This combination of horror and humor includes attractions like Haunted Hillbilly, Dead Rednecks, and zombie paintball. It's strictly adult-only, so find a sitter for the litter.