13 World-Famous People You Didn't Know Had ATL Roots
Did you know that Pope Francis was born in Atlanta? Hopefully not, because that's actually a complete and total lie. Still, you might be surprised that quite a few world-famous folks actually are from the metro area and don't spend nearly enough time bragging about it. To wit:
Spike Lee
With all the time the Do The Right Thing director spends talking about Brooklyn, you might assume he was actually from Brooklyn. He's not. He was born in the City of Atlanta, moved to the borough of Biggie Smalls as a kid, came back to his birthplace to attend Morehouse and take film classes at Clark-Atlanta, and then, like all other Atlantans, decided to become a loyal fan of an NBA team not called the Hawks.
Doc Holliday
Perhaps best known as "Val Kilmer" in the greatest movie named Tombstone ever, this legendary gunslinging dentist and native of Griffin, GA, is also famous for being all up in Wyatt Earp's good posse, coughing his lungs up due to TB, and shooting it out with outlaws at the O.K. Corral.
Big Boss Man
The late WWF superstar wrestler, who dressed like a prison guard, actually was a prison guard in Cobb County, which is scary as hell to think about. Born in Marietta with the name Raymond W. Traylor, Jr., BBM's character certainly seemed to be more than just phonetically linked to his last name, even though in real life he would own a storage business in his chosen hometown of Dallas, GA, after retiring from pro-wrestling.
Steven Soderbergh
You didn't really think someone not from ATL could make the movie Magic Mike, did you? Of course the Oscar-winner also directed Sex, Lies and Videotape, Erin Brockovich, Traffic, Ocean's 11-13, and others, all of course after being birthed in the ATL.
Kanye West
These days it's possible that Yeezy might claim in an interview to have been immaculately conceived, and therefore the greatest father of all time (to himself). The truth is much more humble: he was born here in Atlanta (rumor has it he's a Grady Baby) to his mother Donda, who moved 'Ye away to Chi-Town at three years old, after she divorced his dad Ray West, a longtime photographer for the Atlanta Journal-Constitution.
Ebony Ayes
You know who she is; don't pretend like you don't. And it figures -- Atlanta has some of the sexiest women in the world, why wouldn't one of them eventually become the dream woman of every man with a VCR since the '80s?
DeForest Kelley
Perhaps it was the actor who played Dr. McCoy on Star Trek that inspired D4L rapper Fabo's infamous line about seeing "spaceships on Bankhead." Or perhaps it was the illicit pills. Either way, Kelley was born about 90 miles from Atlanta, was involved with his father's ministry in Conyers, moved to Decatur for high school, and even sang live on WSB AM before he was a teenager. Dr. McCoy is an ATLien!
Tucker Max
We'll blame Duke Law School for creating the mentality that created the I Hope They Serve Beer In Hell author/d-bag. Born here in 1975, he may not be the greatest example of what comes from ATL, but with a famously slimy New York Times #1 bestseller under his belt, you can call him plenty of names, you just can't call him a bum.
Kenan Thompson
Not only was Kel's former bestie born in ATL, but back in his childhood days he was an entertainment reporter for a CNN program called Real News for Kids. Not many people would have predicted that the Tri-Cities High School graduate, whose first movie role was in D2: The Mighty Ducks, would become a Saturday Night Live cast member. Some still don't understand how that happened (me, for starters), but hey, good for him, and good for East Point!
<a href="http://www.shutterstock.com/gallery-921176p1.html?cr=00&amp;pl=edit-00">Everett Collection</a> / <a href="http://www.shutterstock.com/editorial?cr=00&amp;pl=edit-00">Shutterstock.com</a>
Walt Frazier
The two-time NBA champ and seven-time all-star, who for some reason is nicknamed "Clyde" and wants you to dye your beard with Just For Men products, was born and raised in the A. He attended David Tobias Howard High School in the Old 4th Ward, where he didn't even play basketball -- he was actually the football team's QB and a catcher for the baseball team.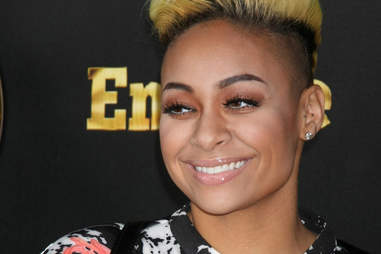 <a href="http://www.shutterstock.com/gallery-920654p1.html?cr=00&amp;pl=edit-00">Phil Stafford</a> / <a href="http://www.shutterstock.com/editorial?cr=00&amp;pl=edit-00">Shutterstock.com</a>
Raven-Symoné
Nothing is as Raven as Raven-Symoné, except the fact that she's an Atlanta-born super-millionaire who started modeling as an infant, then got rich off Bill Cosby and lots of Disney programs, and now has purple hair and says things on The View that make sense if you lived your entire young life around Disney characters.
<a href="http://www.shutterstock.com/gallery-673594p1.html?cr=00&amp;pl=edit-00">DFree</a> / <a href="http://www.shutterstock.com/editorial?cr=00&amp;pl=edit-00">Shutterstock.com</a>
John Mayer
He wasn't born here, but Mayer did live in a two-bedroom house on Lindbergh after dropping out of Berklee College of Music and moving from Boston. To make ends meet he worked the door at Eddie's Attic and played there when they let him. He has called his time living in ATL "five of the best years in my life." Pretty significant when you consider he has spent years doing dirty stuff with Katy Perry, Jessica Simpson, AND Jennifer Aniston.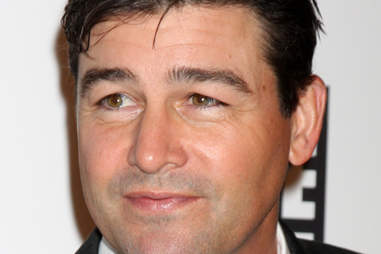 <a href="http://www.shutterstock.com/gallery-564025p1.html?cr=00&amp;pl=edit-00">Helga Esteb</a> / <a href="http://www.shutterstock.com/editorial?cr=00&amp;pl=edit-00">Shutterstock.com</a>
Kyle Chandler
He grew up on a farm in Loganville, played football for George Walton Academy in Monroe (the team won the state championship his freshman year), and attended UGA before dropping out to start his television acting career. Now, the Friday Night Lights star actually lives in Texas on a 33-acre plot of land. With donkeys!
Sign up here for our daily Atlanta email and be the first to get all the food/drink/fun the ATL has to offer.
Mike Jordan is an ATL-based writer who hopes he accidentally bumps into Ebony Ayes one day, just to thank her for helping him become a man. Discuss Ebony Ayes and tell him about other famous ATLiens he didn't mention here on Twitter, at @michaelbjordan.