Supporting Atlanta's Black community shouldn't just be a reactionary effort to show solidarity when tragedy strikes. True allyship means year-round support, so even with Black History Month approaching, don't let your support for Atlanta's Black community wane once February is over. There are countless nonprofits and Black-owned businesses that you need to have on your radar in 2021, and we're here to help. This expanded guide features more than 60 new nonprofits, shops, and restaurants, so you should have everything you need to become familiar with a few more incredible Black-owned businesses in the coming months. From donating to service organizations and community efforts to patronizing local establishments, here are several tangible ways for you to continue supporting the Atlanta community right now.
Donate to nonprofits and community efforts
Atlanta has a thorough assortment of social justice and nonprofit organizations—including The Rayshard Brooks Memorial and Peace Center, Fair Fight, The Center for Black Women's Wellness, The Trans Housing Coalition, HOPE Atlanta, The Boys & Girls Clubs of Metro Atlanta, Atlanta Anti-Repression Committee, Project South, Black Lives Matter Atlanta, SONG, Malcolm X Grassroots Movement, ACLU, The New Georgia Project, Southern Fried Queer Pride, A Just Georgia, The Neighborhood Sprouts, the NAACP's Georgia and Atlanta branches, and many more. In order to stay updated about different ways that you can help or contribute to them, you can follow along on their websites and social media. As always, pay attention to local politics, and stay tuned to @whereprotest on Twitter to keep up with many of the protests taking place around the city. If you feel like you can best support protesters and their respective movements in other ways, you can also continue to donate to the Atlanta Solidarity Fund, which provides resources—from bail to representation—for people who are arrested at protests or prosecuted for their movement involvement.
Another organization that's long been doing good in an underserved Atlanta neighborhood is PAWKids, which recently partnered with rapper Killer Mike to provide meals to the Grove Park community during COVID-19 and the more recent political upheaval of summer 2020.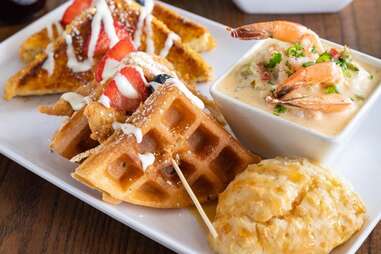 Support these Black-owned restaurants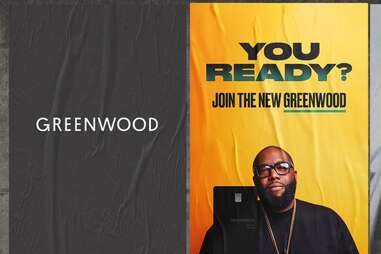 Patronize local Black-owned businesses
With the hardships of COVID-19 still weighing heavily on most minority businesses as well as some physical store damage due to riots, many Black businesses could use a hand right now.

In Atlanta's art scene, Black artists and curators have made major strides over the past decade to increase the diversity and representation in art shows and gallery ownership. Check out trailblazing galleries like TILA Studios, Sydney's Creations, Arnika Dawkins Gallery, and ZuCot Gallery as well as phenomenal local Black artists like Jasmine Nichole, Demetri Burke, FRKO, and Paper Airplane Jane. Black-owned tattoo shops—including Iron Palm, Black Ink, City of Ink, and Official Ink—are also at the forefront of Atlanta's body art scene.

There are also plenty of helpful services offered by local Black-owned businesses that you could patronize. Supporting barber shops and beauty salons like Too Groovy Salon, A. Leaks Studio, The Purple Door Salon, and The Swag Shop is an excellent place to start, and you won't regret booking esthetician and spa services from businesses like Sharnise the Nail Tech and Celestial Spa.
Beefing up your wardrobe may be on your mind as winter comes to a close, but it is also another way to support the community. There are several Black-owned fashion brands and clothing stores—including CR'M Clothing, Shop FMM, SO REAL, Nine Thirty, CampRÜK, Kiru Kicks, Wilbourn Sisters Designs, Bstroy, Nello Vintage, The Lavish Brand, Heet ATL, Pressed, Atlanta Influences Everything, Versus ATL, and Tags. Plus, you can feel good about shopping at many of these businesses as they themselves work to give back to the community. A Ma Maniere regularly leads social justice initiatives, and God Is Dope—the Edgewood store behind the shirts that you've seen everywhere—raised $25,000 for George Floyd's memorial funds last summer by selling a benefit t-shirt.
Looking past apparel, still be sure to shop with Black businesses for whatever needs you may have. You can grab cosmetics and organic beauty products at Cova Beauty, the largest beauty supply store in Stockbridge, and you can also buy plant-based feminine hygiene products from The Honey Pot Company. There's even SustainAble Home Goods, a Black-owned store that partners with independent artisan entrepreneurs across the globe, and it's currently highlighting Black Makers in its latest collection. Greenwood Bank, a Black- and Latinx-owned and serving financial institution, is launching its mobile banking service this year, and you can sign up the waitlist in the meantime. For all of the dog lovers out there, Wags & 5th Ave is an incredible doggy couture company, with stylish and affordable offerings that will surely make your four-legged friend stand out the next time y'all hit the park. And for a little sultry self-love, you can also cop adult novelties from Me Emporium.
Something as simple as reading a book or vibing out to music can help ease your stress during this time, and there are plenty of Black-owned businesses that could help with both of those options. If you're a bookworm looking for a stimulating read, check out For Keeps, Black Dot Cultural Center, Medu Bookstore, and The Listening Tree. For tunes, look no further than the Little Five Points staple Moods Music and the legendary DBS Sounds, an independent and socially responsible record store in Riverdale with a diverse offering of music across genres.
More ways to help?
Check out a list of national organizations we've compiled here. If you have thoughts on other businesses you'd like to see included in our local stories, please email feedback@thrillist.com.
Sign up here for our daily Atlanta email and be the first to get all the food/drink/fun the ATL has to offer.
Joshua Robinson is a Black Atlanta-based contributor who is hurt and fed up, yet inspired and ready for change. Black lives matter.