Atlanta residents have it pretty good simply by living in a relatively inexpensive city. But we're always looking for ways to make life easier. We achieve this by knowing certain hacks, if you will. Some make us look boss. Some make us look cheap. We don't care. Money doesn't grow on peach trees and everybody cuts corners. Hell, even Mayor Reed goes through traffic lights and nobody knows if it's a legit thing. Be a civic leader of similar grit, and use these ATL-specific cheat codes to make the city work for you.
Park for free at the airport for DAYS
You're totally welcome to spend $12 or more per day renting a small rectangle of asphalt or concrete at Hartsfield-Jackson. OR you could do what smart people do, which is simply park at the College Park MARTA station. It's absolutely free, and most people don't know that even though they tell you that you only have 24-hour parking, cool security guards will admit that they have to notify you by letter (read: snail mail), and give you time to respond before they tow your car. A process that would take at least a month. You're welcome.
Hit SR 166 to completely avoid bad traffic
Have you ever been looking north on I-75/85 from just below Highway 166? And it was there you found yourself staring into the abyss of dystopian traffic doom? Well, you may have been having a Walking Dead flashback, but if it was real, you actually have a great traffic workaround. Exit on SR 166 (Langford Parkway), then take the Fort McPherson exit. It'll take you to Main St, where you'll hit a left and drive until it becomes Lee St. From there you can maneuver behind the West End, breeze through Castleberry Hill, then cut through Downtown, passing the Mercedes-Benz Stadium construction, CNN Center, and the Apparel Mart until you get to Ivan Allen. Take a left, pass the Downtown W Hotel, and take a right at the end of the block. You'll have bypassed pretty much all the traffic on the connector. Going further north on I-85? Well, you're totally screwed, but good luck!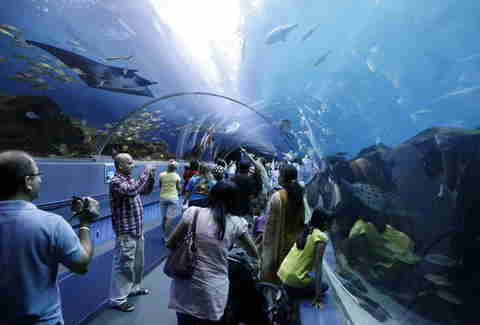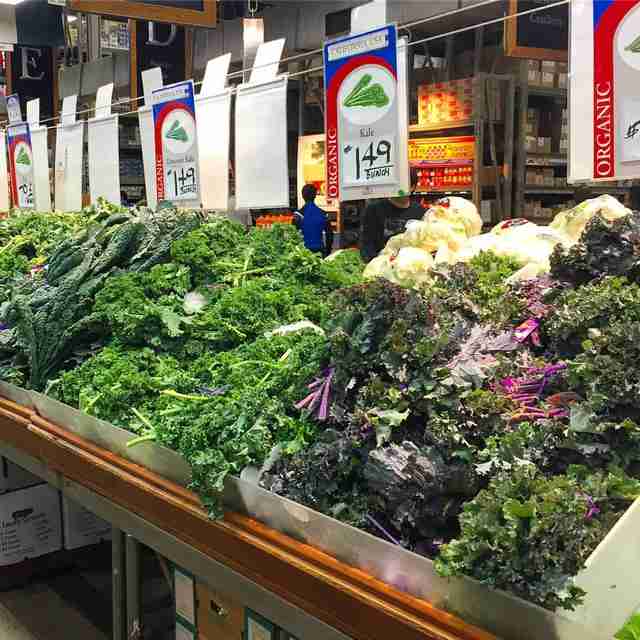 Go to the Dekalb Farmers Market. Save a ton of money on your groceries.
Everybody's told you to stop spending your 401(k) at Whole Foods, so why are you still buying $50 bags of rice when you can pay peasant prices at Dekalb Farmers Market? Take the largest amount of money you've ever spent at one of those premium grocery stores and spend it at DFM -- you'll probably need two carts just to get all the stuff to your car, and you won't notice a bit of difference in taste -- or quality -- of your foods.
Get free ice cream and aquarium admission just for aging
You're going to keep getting older, my friend, until one day you kinda won't. But look on the bright side -- you can go and contemplate the meaning of life as you watch big-ass fish swim smoothly around our immaculate Georgia Aquarium. And they won't even charge you as long as you can prove that you live in the state and it's really your birthday. Just flash your ID or birth certificate and you'll get access to all galleries and shows. When you're done, head to Irwin St. Market -- Jake's Ice Cream gives all birthday boys and girls a free scoop of your choice with proof of b-day-ness.
See comedy for free and stop paying a cover
Everybody needs a good laugh these days. But not many people include comedy in their disposable income budgets. Thankfully, there's Smith's Olde Bar, which hosts free comedy every Saturday night during the 1AM Secret Show. The lineup usually consists of local comedians, but from time to time they get drop-ins by touring guests, including big names like Bobcat Goldthwait and Margaret Cho.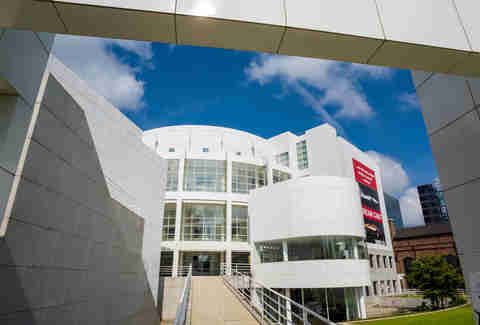 Never pay for the High Museum of Art again
Art is great! Art can also be pricey, even if you're only paying to look at it on a wall. But if you live in Fulton County, you get free admission to the High all day on the second Sunday of every month. If you happen to be a Bank of America or Merrill Lynch debit or credit cardholder, you get in free anyway on every month's first full weekend. And all military personnel with valid military ID (vets and reserve members included) get in free with one guest, always. So move to Fulton, open a checking account, or become a Marine. It's worth it!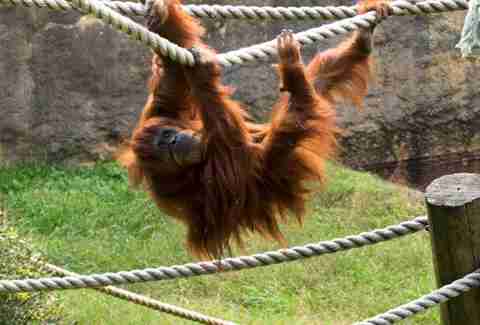 Get into Zoo Atlanta with a library pass
You can read, and you have the documentation to prove it. But books can sometimes be boring and useless, so instead of getting smarter, you can always go look at majestic gorillas doing awesome gorilla stuff at our beautiful zoo. It takes a little pre-planning: You have to visit a local public library and have a valid library card (and not owe them millions of dollars for that copy of Tropic of Cancer you borrowed in 1971), then check out the Zoo Atlanta Library Pass DVD to obtain the Zoo Atlanta Library Pass. When you return the DVD, they'll give you a receipt which is valid for 14 days and will admit up to four guests.
Stop traffic tickets from increasing your insurance premium
Did you recently get a traffic ticket in Atlanta? As long as it was a run-of-the-mill speeding you're likely eligible for the city's Pre-Trial Intervention-Traffic program, otherwise known as PTIT. Look for a postcard in the mail in the first week or two after getting the citation -- it will tell you if you could qualify. Follow the directions and you'll end up paying less than the normal court fine, plus the infraction won't trigger additional points on your driving record, which should keep your car insurance payments from increasing. They say you're only supposed to have this option and use it once a year, but if you find yourself getting a second ticket in a year, they will probably send another PTIT postcard and might allow you to take the deal twice. But hey, slow your ass down, please.
Save your stubs for free entry to strip clubs
Ask yourself: Are you trying to see things, or be seen, when you go to a strip club? If the answer is the former, then you should be using your weekday lunch break to see some socially accepted booty-clapping at places like Magic City, where entry is free during the day but jumps to $20 at 9pm, Club Onyx, where drinks and dances are $5 on Mondays, and Cheetah, where a Hawks, Braves, Falcons, or collegiate sports ticket stub from the same day gets you free admission.
Use Twitter to get ATL politicians to hear you
Right now it seems like thousands of people are running for mayor of Atlanta. Still, with so much competition you can probably get the top candidates to follow you on Twitter -- which may not result in thrown-away speeding tickets but will at least net you some bragging rights. The best way to tell is by looking at the candidates' followers, and then who they follow. Peter Aman, ATL's old COO, joined Twitter in 2015 and at press time had a difference of less than 100 people between the two. City council president Ceasar Mitchell has a wider gap (4.8K more followers than he follows), but at least he's following 8K people (including me!). And Kwanza Hall's gap is smaller, yet he's getting tweets from 18K folks. It's worth a shot.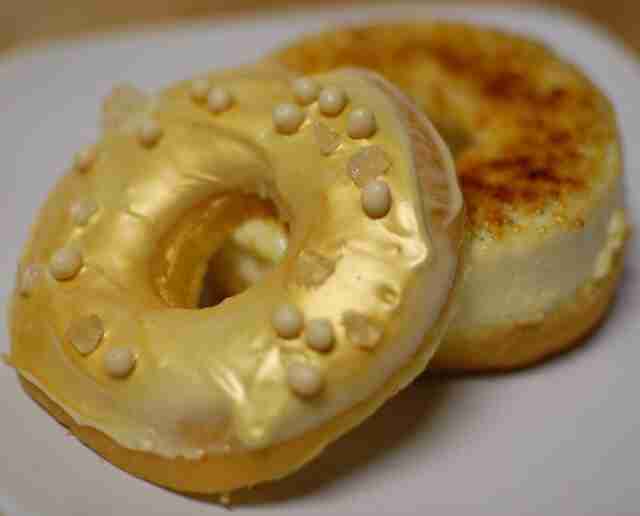 Eat a secret donut
There are no bad donuts at Sublime, but those legendary rumors you've heard are true -- there is secret one donut to rule them all. It's called the "#1 Stunner," and you will rub your hands together like Birdman from Cash Money Records -- then lick them -- once you've finished eating this sliced, crème-brûlée-filled circle of sweetness. It's topped with white and gold chocolate, then adorned with white chocolate pearls and sugar diamonds. It's obviously made in limited quantities and available only after 6pm. Tell no one.
Sign up here for our daily Atlanta email and be the first to get all the food/drink/fun the ATL has to offer.