11 Things All Atlantans Could Use A Serious Break From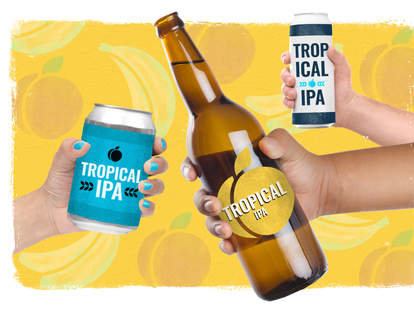 Everybody needs a little reprieve from reality every now and again, especially us Atlantans. And it's not like we even need to leave the perimeter to get it -- although that's nice sometimes, too. But wouldn't it be great if we could have Atlanta without some of the less-appealing parts and pieces that come with it? Of course, and also of course that won't happen, but if it could, here are 13 things we'd send outta town for a week or two (or possibly permanently).
YOUR COUSIN'S NEW BREWERY
Oh, let me guess, he makes a tropical IPA too, right? Tell him thanks, but no thanks; Atlanta has lots of those now, and let's be real, none of them are as good as that one made in Athens. Also, is that a beard hair in my saison, son?! Sheesh; y'all are going to make us go back to drinking pilsner.  
TRAFFIC
It's the elephant in the room, except that it's actually out of the room and has slowly made its way onto the highway, blocking every expressway within city limits. Also, you can't be nice in Atlanta traffic; people will straight-up bully you for letting someone else over. Then there's the matter of what to do once you finally reach your destination....
PARKING
The good news is that ParkAtlanta is gone, but whether you're pulling up downtown, at Lenox Square, by the BeltLine, near a sports stadium, or even in front of your own house, cars are a problem wherever they are in Atlanta, moving or not (usually not). And seriously, everybody had to hustle at some point, so nobody wants to hate on valets, but dude, this is my car. No, I don't know you; no, you can't drive it into a space for me. MARTA train stations are filling up faster every week, and places that do offer plenty of parking also charge plenty of coin. If the elected officials of this fair city really want to get voted back in, they should offer free curb parking, like, twice a year for a week. Infinite incumbency, I'm trying to tell you.
NEW PEOPLE
We haven't forgotten that time when some woman moved into Virginia-Highland and kept calling the police because there was loud noise coming from MJQ, which of course is one of our most beloved underground music venues. For her, and others moving to Atlanta from someplace where people are boring, a word of advice: Pay homage and adapt to the culture, instead of coming in complaining about… well, all the valid complaints on this list (at least while you're still a rookie). Whether you realize it or not, "Old Atlanta" is probably the entire reason you moved here. Be humble. Sit down.
NO-HEADPHONE TRAP MUSIC ON MARTA
There are admittedly certain types of music, while still rude to be played without headphones, that people will be less offended by. But when the old lady next to you is stuck between you and the window seat for the next four stops, and someone nearby is playing a song with lyrics so NC-17-rated it'll wipe that pleasant morning smile off Grandma's face, the innocent "It's just music" argument goes down the toilet -- just like creativity when it comes to trap music. Nobody wants to censor musicians, or tell you you can't listen to whatever you want, but please, just buy some damn headphones!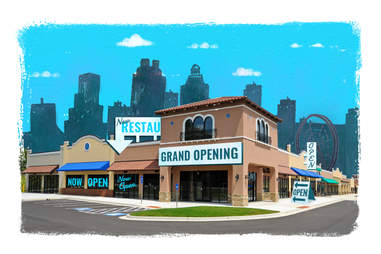 Cynthia Perez/Thrillist
NEW RESTAURANTS
Everybody likes food, and trying new places around Atlanta to eat it. But it has become so crazy trying to keep up with every new place slinging food and drinks that Atlantans might actually start cooking again. Every time you look up, somebody's got a donut shop, trying to be the next Sublime. Or a ramen shop, trying to be the next, er… 100 ramen shops in town. Want fresh fast-casual in your immediate neighborhood, bro?!? No? Well, you're getting it anyway, in the form of a coastal-inspired, mid-century modern, new-American, multi-ethnic cafe that serves Indian street food inside savory ice cream cones and the perfect take on the Hemingway daiquiri. Even if the concept and menu weren't ridiculous, who has time to visit these places often enough to help them stay in business for the next year? Hopefully you.
BUCKHEAD MICROAGRESSION
The whole neighborhood acts like we should be glad to have it, but the thing is that nobody really likes Buckhead. Its residents just don't have friends elsewhere. They want us to come there so we can see that they're in Buckhead, and think that we should aspire to be just like them -- which is like aspiring to having bad breath but really nice hair. And wait, we're supposed to deal with y'all's traffic, too? Please. Misery loves company, but it had better learn to come closer into town and hang with people who are more concerned with having a good time than what kind of car they drive.
SPORTS TEAMS' MID-SEASON HYPE
Oh the Braves are leading their divisiaahahaaahahahahhhaahahaa!!! We can all check the stats and see that this happens every year, in every Atlanta sport, with the exception of Atlanta United. Our soccer team really is legit, and it's awesome to see the spark of team-wide competitiveness among at least one squad. And of course we've just given Matt Ryan… let's not talk about it. Maybe this is the year! Maybe this is every year!! Whatever, yo. Let's just go to brunch.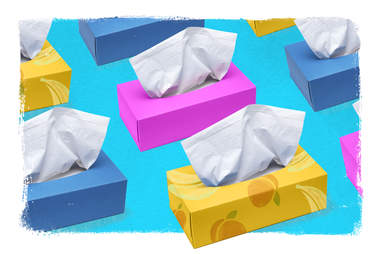 Cynthia Perez/Thrillist
POLLEN
Does it ever really go away? No. Everybody's car, no matter what color it was coming out of the plant, is now yellow. Claritin and Zyrtec are basically herbal supplements when put up against the mighty specks of dust that cover the entire city all spring. If that means way more rain to avoid the misery, we'll gladly take it while hiding out under patio umbrellas.
RISING RENT PRICES
Remember when we could brag about our low cost of living? Well, compared to other big cities we still can, but rents here are getting crazy, at least for Atlanta. For most places ITP, you're looking at more than $1,000 a month for a one-bedroom apartment. Apparently, that's been trending down for several months and is on par with the national average, but who said Atlanta should cost as much as everywhere else? Besides, these apartments where you're basically living inside a box might put you close to a few bars and legit restaurants, but who has money for food and drinks when you're probably earning a lower relative salary due to that whole idea that it's cheaper to live in Georgia than, say, California, New York, or other states with viable job markets? Let's give people a chance to live, play, and even fail in our fair city.
NEIGHBORHOODS BECOMING CITIES
Nobody's coming to your weirdly named town (looking at you, Renaissance and Eagle's Landing) with insane taxes and no police force. At least not to live, or even stay longer than a gas fill-up. What's wrong with Atlanta? If you want your neighborhood to get better, you stick around and put some skin and elbow grease in the game -- not form a new city. Pay taxes, attend meetings, vote out the clowns, vote in qualified people, and ask your cousin to make better beer so that he can possibly get a small business loan or Kickstarter funding to set up shop near your neighborhood.
Mike Jordan was Thrillist Atlanta's founding editor and could use a serious break from people knowing this but still calling constantly to ask for restaurant recommendations, as if it's not already on Thrillist. But you can still tweet him at @michaelbjordan or see some of his favorites on his IG account, @mikejordanatl.