All the Reasons We're Ridiculously Excited for ACL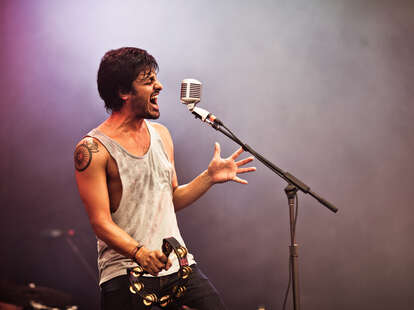 Young the Giant at Austin City Limits

| Flickr/Thomas Hawk
Young the Giant at Austin City Limits

| Flickr/Thomas Hawk
While there are certain happenings this fall we're a little worried about (*cough* the election *cough*), it's nice to know there's at least one event we can ensure will be excellent: Austin City Limits. Now in its 15th year, the festival has weathered some serious changes -- just like the city -- which aim to preserve it as an event unlike any other. Hundreds of thousands of attendees will make the pilgrimage to Zilker to catch sweaty performances from artists ranging from the locally loved to Top-40 famous.
While many of you likely have tickets to one or both of the weekends (Sept 30th-Oct 2nd; Oct 5th-7th) already, we're here to do the right thing: guilt the rest of you into going. Here are a few of the many reasons we're stoked for this year's fest.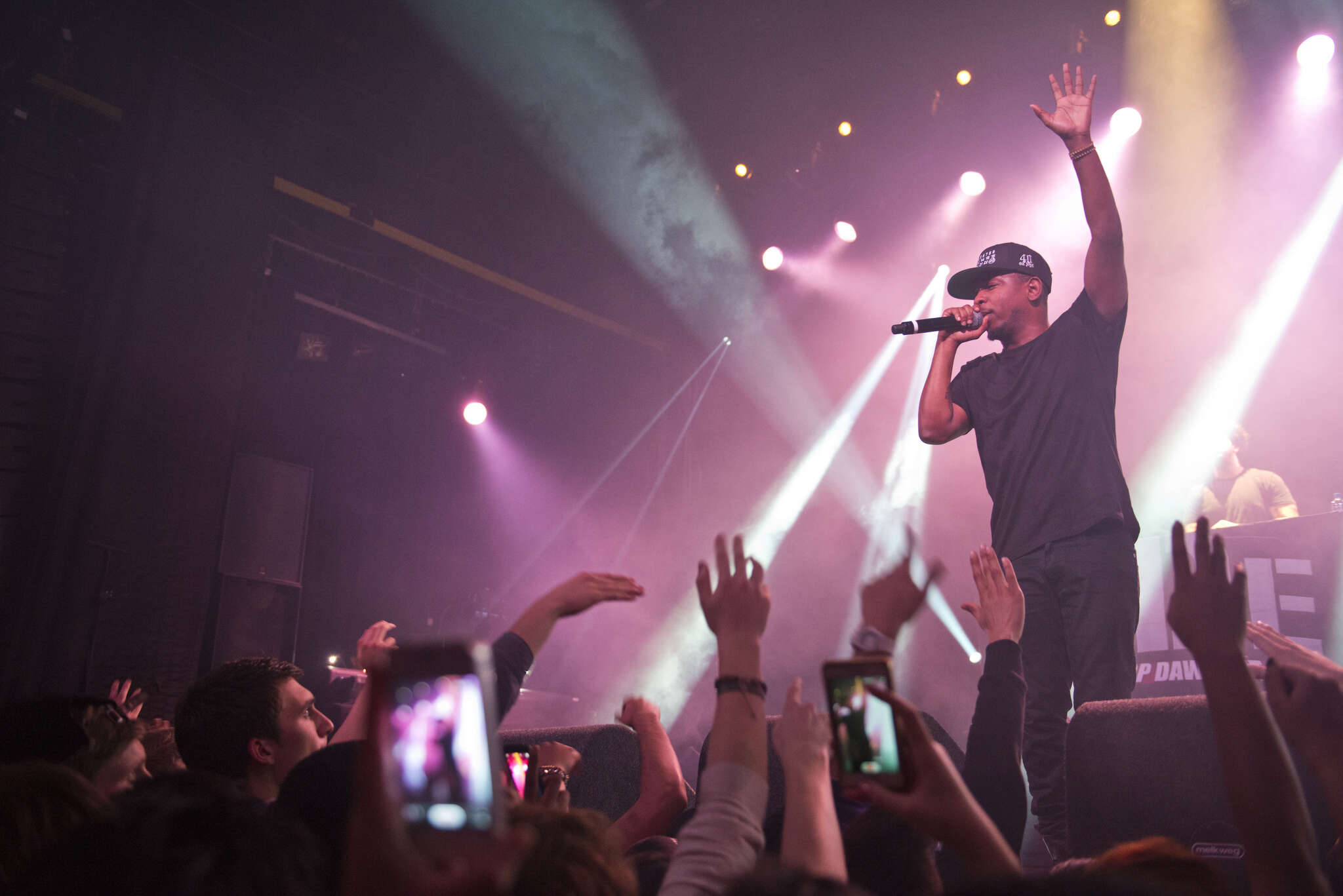 The headliner is POTUS-approved
Not only did Obama dub Lamar's To Pimp a Butterfly the best album of 2015, but the president also invited the rapper to play a Fourth of July concert for the troops. (And while Saturday ACL wristbands might be sold out, it's still way easier to get into the festival than the White House.)
Classics meet new collaborations
LCD Soundsystem and Radiohead are bands both your oldest and most musically out-of-touch friends have heard of while the fest is also showcasing new ensembles like Banks & Steelz, a recently established musical endeavor featuring Wu Tang's RZA and Paul Banks of Interpol. What, you didn't see that coming?
The fun begins before breakfast
The number-one reason to drag yourself out of bed during Weekend One is to do a little musical (and other types of) pregaming via the KGSR Live Broadcast at Threadgill's. Beginning at 8am that Friday and Saturday, the show will features short sets from artists like Caveman, Band of Horses, Saint Motel, The Naked and Famous, and others... All of which pair perfectly with a Bloody Mary.
Attendance equals good karma
While you're not exactly sweating it out at the soup kitchen (and ACL attendance probably won't count towards those court-mandated community service hours), you can feel somewhat philanthropic while you fest knowing that ACL gives back.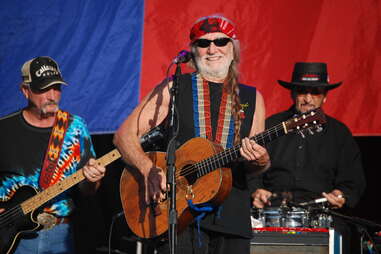 There's a lot of local flavor
And we're not just talking about the food (we'll do that later). Austin bands include our pigtailed hometown hero Willie Nelson, Wild Child, Bayonne, Walker Lukens and the Sidearms, Asleep at the Wheel, and probably a guy or two who will be playing his guitar outside Zilker for tips. Gotta respect ambition.
The Canadian imports are awesome
No passport? No problem. Aside from hockey, maple syrup, the entertaining antics lore of the late Rob Ford and, of course, Celine Dion (DON'T JUDGE US), the best thing out of Canada has always been music, and thankfully you don't even have to head north of the border to experience it. This year, The Strumbellas, July Talk, and City and Colour are a few of the excellent acts hitting the festival stage and, shall we say, putting the "eh" in ACL.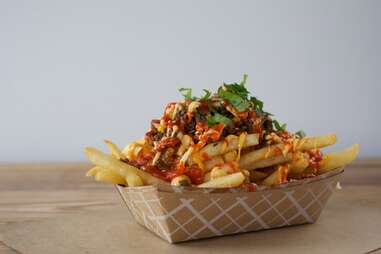 The food is (still) good
Praise the gastronomic gods, because festival food has progressed far beyond soggy potato products and semi-questionable meats on sticks. That edible evidence comes in the form of Austin's most established restaurants and bakeries, which are setting up shop to keep you fueled throughout the weekends and include Trudy's, East Side King, Chi'Lantro, Micklethwait Craft Meats, and Skull and Cakebones. Take that, funnel cake.
Late is great
If you subscribe to the standard R. Kelly philosophy that after the show, it's the after paaaarty, we've got your list of late night shows right here. We won't comment on other *alleged* R. Kelly philosophies, but you do you... you do you.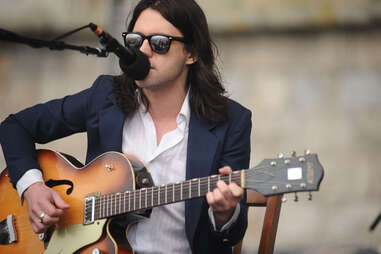 Double the weekends means double the entertainment options
Since ACL followed Coachella's lead and expanded to two weekends in 2013, you have double the chances to see your favorite bands... and a backup weekend in case some inconsiderate couple schedules their wedding or something. And while the main acts are the same each weekend, there are certain performers who are only appearing on one or the other. (Weekend One: Andrew Bird, Chris Stapleton, Kacey Musgraves, St. Lucia, Blue October, and more; Weekend Two: Willie Nelson, AWOLNATION, Andrew .Paak & The Free Nationals, Conor Oberst, Ra Ra Riot, etc.).
In other words, you can go both weekends and have two equally awesome experiences. And if you go Weekend Two, you can enjoy the added bonus of avoiding UT frat bros who will be in Dallas for the Oklahoma game. God bless America.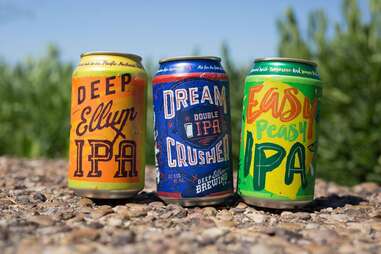 There are 16 brews to sample at Barton Springs Beer Hall
Ace Pineapple Cider, Adelbert's Hibiscus Saison, Alaskan White, Deep Ellum IPA, Founders All Day IPA, Harpoon UFO White, Lagunitas IPA, Oasis Metamodern, Original Sin Hard Cider, Odell Drumroll American Pale Ale, Sierra Nevada Otra Vez, Stone Arrogant Bastard, SweetWater 420 Pale Ale, Real Ale Devil's Backbone, Real Ale Firemans $4, Real Ale Hans' Pils, Real Ale Oktoberfest...
This is one situation in which it's OK to be thirsty.
Oh, and there's a wine bar now
Slapping the bag may not be a possibility (may not be -- we're not sure how closely they're examining the contents of your CamelBak), but now there's an actual wine bar where you can get your fest on sans Franzia. Not that we're above that or anything.
It's the only big music fest in Austin this fall
While UTOPiAfest is life changing (seriously) and Sound on Sound is sure to be a worthy successor to Fun Fun Fun Fest, both of these music-driven events take place outside the city limits and require a bit of a commute. Festival-y-speaking, there's only one happening in what's basically your backyard, meaning this is the perfect time to go big or go home.
And fortunately, home is pretty close.
You can give FOMO the finger
Can't make either weekend? Bummer, bro. But fortunately, you don't need a wristband to experience ACL -- really just Wi-Fi... or at least a decent data plan. That's because Red Bull will be live streaming fest coverage meaning you can enjoy the fest in air conditioning (even sans pants!) which we guess is a close second to catching it live.
Sign up here for our daily Austin email and be the first to get all the food/drink/fun in town.
Sam Sumpter is a writer and devoted ACL attendee who will definitely elbow her way past you while holding two drinks to get closer to the stage. (Hint: The best way to get rid of her is suggesting she crowdsurf.) Follow along as she fangirls for July Talk, Catfish and the Bottlemen, and LCD Soundsystem @Sam_Sumpta.