Update: As of May 29th, 2017, Uber and Lyft have both returned to Austin. The alternatives below are still totally viable, but now that the big dogs are back in the game, Austin's ride-sharing scene is about to become even more competitive.
With all the scrutiny at SXSW, including that unfortunate outage that lit up Twitter with vitriol, and the new ride-sharing bill in the legislature, the conversation around on-demand rides is still topping the hot-button list for Austin. Since May 2016, users of Uber and Lyft have had to seek alternative sources for lifts around town. Given the long ride-times and inconvenient schedules available through CapMetro, that means our homegrown guys are getting the goods… and a couple have proven themselves to be pretty on par with the industry gorillas.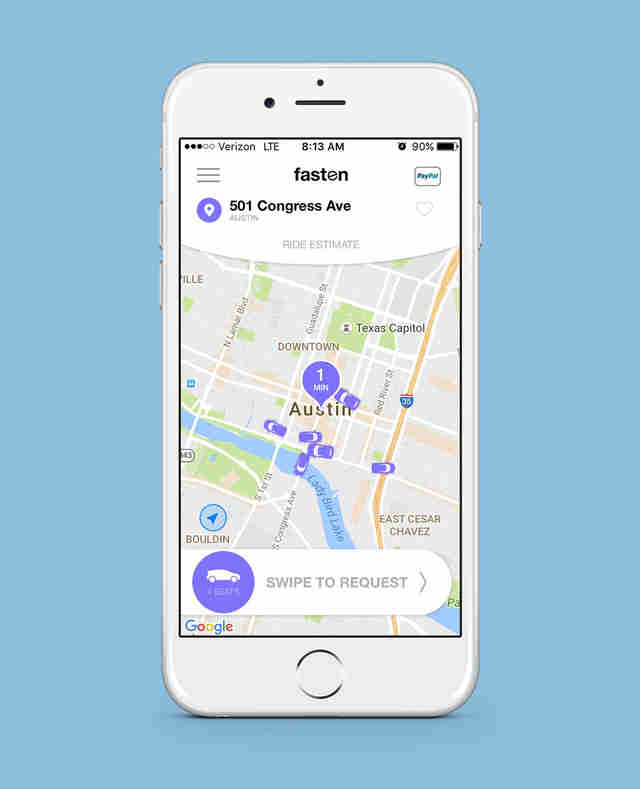 Most Popular:
Fasten
With the lowest prices, an easy-to-use app, thorough driver screening ,and a reputation for, well, actually showing up, Fasten is the most popular app in town right now. Though there's no surge pricing, there is an option to "boost" your ride (add incentive dollars to your pickup) so that you're more attractive to nearby drivers.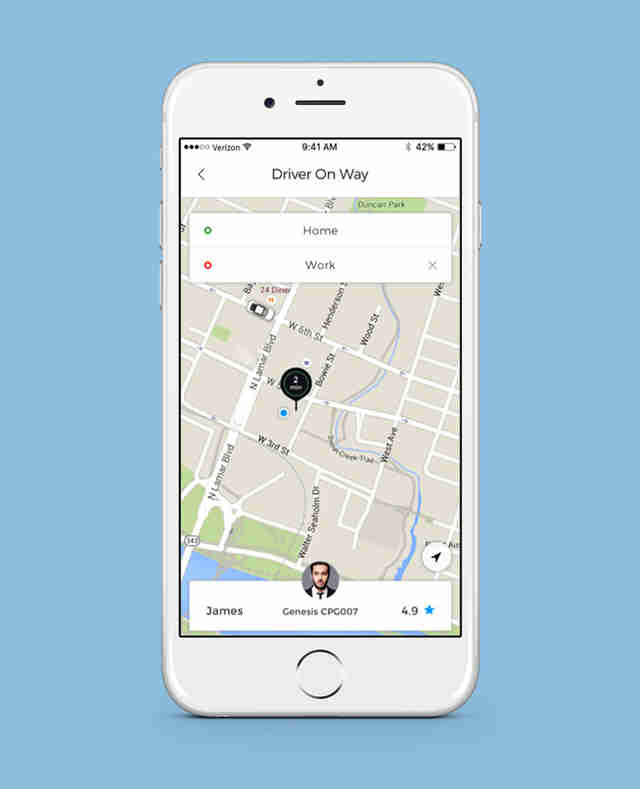 Ride Austin
Praised for its innovative "community model," Ride Austin is a nonprofit that pays its drivers the highest percentage among ride-share options. The cost is comparable to Austin's other alternatives, and Uber and Lyft users will note how familiar the app feels. Riders can "round up" their fares and send the remainder to local nonprofits -- Ride Austin donates a percentage of premium rides to NPOs.
Fare
Fare used to be the main competitor to Fasten… and then it wasn't. It's hard to tell whether it was the unreliability, the cost, or the overuse of bright green throughout the entire app that caused the sudden shift in popularity. Maybe Fasten just has a better marketing team. In the interim, the app's added some scheduling services and favorite-driver options -- who knows, maybe that will bring it back into the limelight?
Wingz
Not that TV show from the '90s or a deep-fried sports bar, Wingz scored an early partnership with Austin-Bergstrom and quickly expanded with advance-scheduling ride service all over town. The one caveat is that you have to book more than an hour before your ride. It's more expensive than the alternatives, but you're also not playing roulette with your ride time.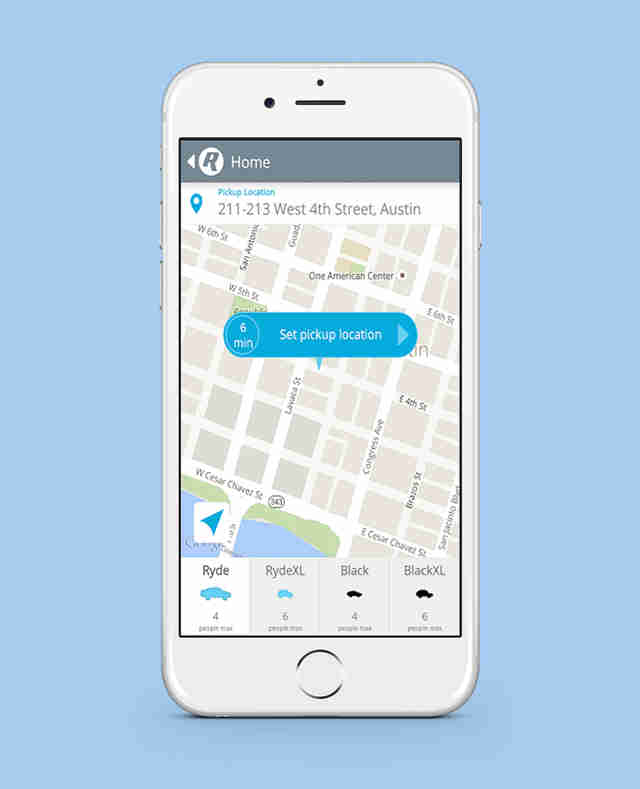 InstaRyde
This Canadian company launched in June 2016 in Austin and is similar to Uber and Lyft cost-wise. The lack of surge pricing and the option to tip drivers are both welcome features. "Platinum" drivers (the equivalent of Uber Black's luxe car option) end up in the general pool when there aren't enough drivers, but as it turns out, there are never any drivers -- which is kind of a problem for a ride-sharing service.
Hailacab/zTrip
Yellow Cab Austin has an image problem, and since August 2016 has been trying to migrate users to zTrip's platform to book rides. zTrip is partnered with taxi companies in other cities as well, and riders will find themselves in licensed, vetted taxicabs or black cars. One thing that stayed the same, though, is the Hailacab pop-up disclaimer that tells you "not to depend on the service." Poor wording, or the real truth?
Get Me
Get Me has been in Austin the longest, and yet somehow it's also the least liked. A glitchy app for riders and drivers, plus an embarrassing rating on iTunes and the Play Store (2.5 stars at press time), indicate a majorly hit-or-miss experience. That said, it does fingerprint drivers, and it appears it's still limping along in the ride-share scene.
The Trust Tree:
Facebook ride-shares
Facebook groups, like Austin Underground Rideshare Community and the female-only See Jane Go, have popped up to encourage ride-sharing. On one hand, way to go guys! There's enough trust in this town to get in a total stranger's car without the safety net of a bigger agency. On the other hand, giving your social media information with strangers might be a recipe for disaster, but there haven't been any reports of incidents yet.
Arcade City
Arcade City (app & Facebook) is a simple enough concept: a peer-to-peer network that connects drivers to riders in need around the city. It's essentially decentralized ride-sharing, and though the launch of the app last year was much-lauded and hyped, it's still unclear whether it's working (there are rumors of money troubles and scammy behavior). The Facebook group may still be the best place to engage with Arcade City.
Cell411
Originally a kind of "social 911" app that allowed you to create groups, send out your location in distress, and generally build a closed network of peers, Cell411 has added a ride-share option to its new release. Payments accepted include cash, credit cards, silver (seriously), bitcoin, and other cryptocurrencies. You may even be able to barter.
The Question Marks:
Chariot
Launched in San Francisco and now available in Austin, this appears to be a crowdfunded carpool tool that crowdsources routes and stops via input from users. Neighbors can crowdfund a new route by buying into a Chariot pass, and once critical mass is reached, the route gets launched. Chariot is part of Ford's City Solutions effort and the vehicles are also available for private charter.
TRIDE
The website claims it's operating in the Austin area, but at press time, we hadn't found a user who's actually taken a ride. Tride is more expensive than most of the alternatives, but there's no surge pricing and it claims to guarantee drivers $20 per hour.
Stymied by all the options? Yeah, it's a tricky landscape out there. Try using RideGuru or RideFinder.io to navigate the closest and least expensive alternatives.
Sign up here for our daily Austin email and be the first to get all the food/drink/fun in town.