It's been five months since Proposition 1 failed, leaving Austinites without a reliable on-demand ride and the chance to casually toss out the phrase "oh just Uber it." In true free-market style, new offerings sprang up almost immediately (Silicon Valley be damned -- we'll do our own thang!). The N-ubers have had some time to work out the kinks, and there are clear winners in the proverbial race to the top. Though they'll never be the same as our beloved four-letter rideshare friends, at least we're moving in the right direction. Here's what sets each app apart and where they stand in the pecking order.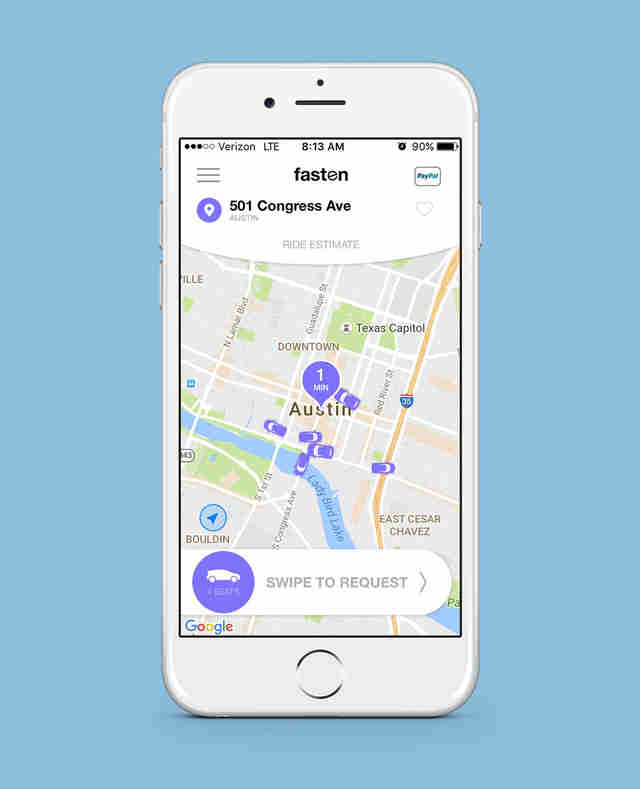 With the lowest prices, an easy-to-use app, thorough driver screening and a reputation for, well, actually showing up, Fasten is the most popular app in town right now. Though there's no surge pricing, there is an option to "boost" your ride (add incentive dollars to your pickup) so that you're more attractive to nearby drivers.
A close second to Fasten, Fare seems to get a lot of love for consistency and cost. A nice feature is their "preferred driver" list where you can see drivers you've ridden with previously and request them. Folks who love to share and share alike will also dig the referral program -- earn free rides every time your referral rider takes Fare. You can also schedule rides in advance.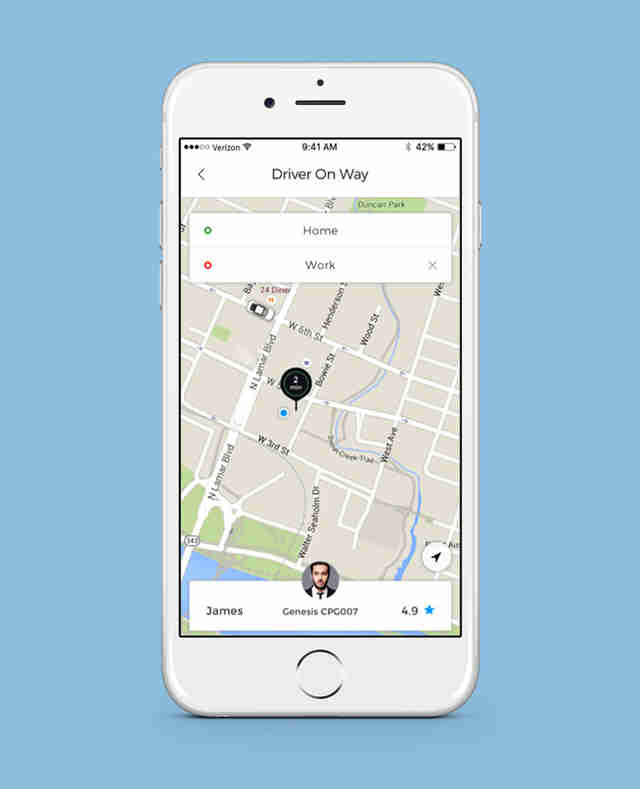 RideAustin is our feel good alternative. The structure is innovative with a community-driven non-profit ridesharing company. Cost is comparable to Fasten or Fare, and you can "round up" your fare, sending the remainder to local non-profits. They donate a percentage of premium rides to NPOs and make their data public so that other rideshare hopefuls can leverage it.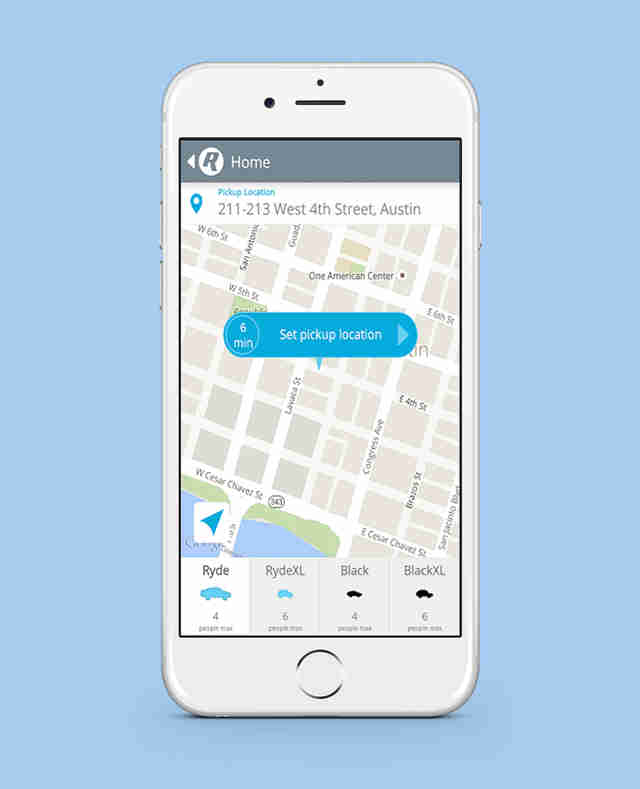 This Canadian company launched in June and is similar to Uber and Lyft cost-wise. No surge pricing and the option to tip the drivers are both welcome features. If there are not enough drivers for the requests, their "platinum" drivers are included in the regular driver pool so you could be rolling in style for the same dough.
Yellow Cab's official app is also known as the reason we needed ridesharing to begin with. Trying to get a taxi remains deeply problematic today. They didn't win anyone over with the immediate pop-up disclaimer, turns out "there's no guarantee that your booking will be processed by the system." Try zTrip or Curb instead if you're going yellow.
GetMe has been in Austin the longest, but somehow they're the least liked. A glitchy app for riders and drivers, a website straight from the '90s, higher costs, and an embarrassing rating on iTunes and the Play store indicate a majorly hit or miss experience. They do fingerprint though, so there's that.
Not that TV show from the '90s or a deep-fried sports bar, Wingz scored an early partnership with Austin-Bergstrom. Now they've expanded to a schedule-in-advance ride service all over town. The caveat is you must book over an hour before the ride. It's also not inexpensive and we've found riders have had wildly mixed experiences.
The rogue riders:
Facebook rideshares
Facebook groups have popped up to encourage ridesharing. On one hand, way to go guys! There's enough trust in this town to get in a total stranger's car without the safety net of a bigger agency. On the other hand, blending your social media information with strangers might be a recipe for disaster. No reports of incidents though. Two of the most active are Austin Underground Rideshare Community and See Jane Go (ladies only).
Arcade City (app & Facebook) is a relatively simple concept - a peer-to-peer network that connects riders and drivers. They've been operating as a Facebook group but the app has just launched… with a twist. In a move any gamer can get behind, there's a point system for each rider and referrer, experience points, karma and a lot of thought behind the adoption of the app. It's so new that we'll likely need to wait until the vision of "unlocking" Austin is realized before leveling an opinion.
The question marks:
The website claims they're operating in the Austin area and the internet never lies. We haven't found a user who has actually taken a ride though. More expensive than most of the alternatives, even though there's no surge pricing. You can also book a Party Bus according to their app, for those days when you're rolling 40 deep.
The Austin-based startup doesn't have any real information on their site but their app looks pretty damn good. The tricky part is that we couldn't find a single car available, even after moving the map around. Also the app crashed after a couple of minutes. Maybe give them some time to evolve.
With an Uber-like interface and a connection to all rideshare options AND sober friends, this will prove very interesting. Sober friends get rewards for being a DD, non-sober friends don't drive around like idiots. App isn't out until fall of 2016 but you can sign up for first consideration.
Helpful tools:
Stymied by all the options? Yeah, it's a tricky landscape out there. Try using RideGuru or RideFinder.io to navigate the closest and least expensive alternatives.
Sign up here for our daily Austin email and be the first to get all the food/drink/fun in town.