Just in case you've been living under a rock -- or just live in Pflugerville -- you should know that Austin's comedy scene is alive and thriving. The current comic landscape is a hotbed of both young and experienced talent, every week performing anything from stand-up to improv to experimental sketch shows. From household names that may blow in for the Moontower Comedy and Oddity Festival, to local favorites like Avery Moore, Daniel Webb, or Chris Trew holding it down on the regular, there's no excuse to stay home with a multitude of stellar theaters and showcases in town.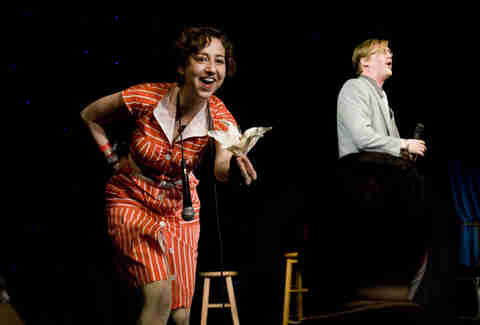 Sixth Street
For 28 years, The Velveeta Room (aka The Velv) has been home to local and touring comics. The dark, lounge-style theater lit solely by red candle holders is a great place to escape the madness of Dirty Sixth. Every Thursday, The Velv hosts Speed Mic, a fast-paced open mic night for noobs and pros -- and it's only $5. The standout show here is Sad Trombone: every Friday at 11pm, a new group of stand-up comics perform their best material, with local funny lady Avery Moore hosting.
Downtown
The lobby is dark and basement-esque, but the theater dazzles both literally (there are thousands of twinkly lights overhead) and in regards to the quality of shows. Tuesdays start with This Is Handbomb at 8pm, in which Michael Foulk and Vanessa Gonzalez perform their brand of absurd improv and even host a mini game show -- and it's free. Sandbox, with Rob Gagnon, follows, with an hour long experimental and interactive show that features hilarious new material each week. Admission for Sandbox is $5, and all shows are BYOB. And, if you're interested in taking improv or sketch comedy writing classes (we all fantasize about being on SNL, when it's good, at least), this is the place to do it.
S Congress Ave
Off the beaten path, near St. Edward's University, The Institution Theater hosts a variety of shows that range from interpretive dance to the absurdly silly "Hard-Ish Bodies," where comics clad only in undies explore their manliness via comedy. The Institution Theater is the place to go in South Austin for offbeat theatrical productions, comedy nights, and improv classes.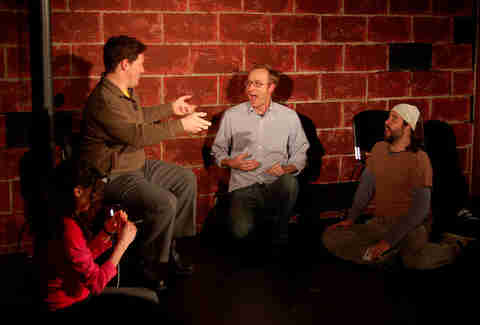 Airport Blvd
Another great venue is ColdTowne Theater, right next door to I Luv Video. ColdTowne originally launched in 2006 as an improv training center, and now packs the house every night with original comedic improv, stand-up, sketch, film, and music, written and performed by national and Austin-based talent. Don't miss Loverboy, Wednesdays at 8:30pm. It's the improv show where, each week, a guest monologist tells an entertainingly disastrous dating story which the ladies then use for their fast, hilarious improv.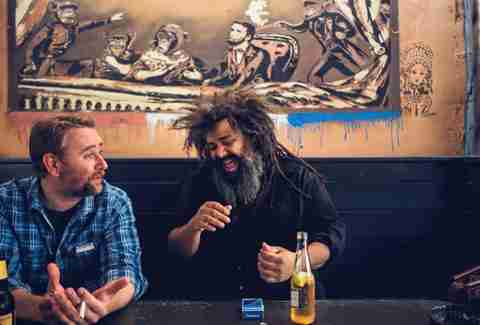 North Austin
If you live in North Austin, you're in luck. Known as The Laff Stop until 1996, Cap City Comedy Club is known for the legendary comics who have graced its stage, including the late, great Bill Hicks, and Sam Kinison. These days, Cap City is known for booking some of the biggest names in entertainment, like Brian Posehn and Hannibal Burres, but also hosts a killer lineup of local entertainers. Chris Cubas and Friends put on a very funny show every Tuesday at 8pm; tickets are only $7!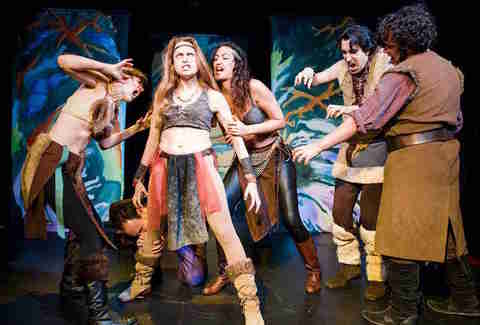 Downtown
Downtown improv institution The Hideout Theatre has been hosting and producing shows every Thursday through Sunday since 1999, in addition to providing classes for everything from acting to singing to... wait for it... improv! Every Friday at 8pm, check out "The Big Bash." The all-star lineup of performers entertains with audience participation and quick wit; tickets run $15. On Saturdays at 10pm, the Hideout presents the longest-running improv show in Austin, MAESTRO. MAESTRO is a high-energy improv competition where Austin's best go head-to-head in scenes suggested by audience members; tickets are $12.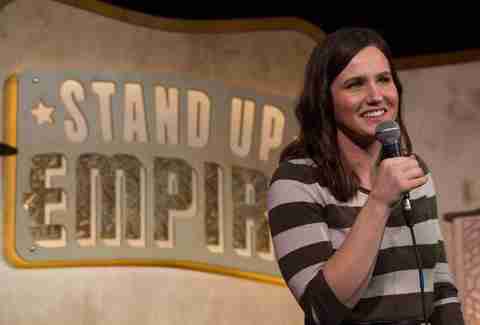 Red River
"Stand Up Empire" is kind of a big deal; comedian Brently Heilbron started the series in order to give local talent a place to do its thing. Now, following the ACL model, the show will be filmed in front of a live audience, and will soon be aired on PBS. A show like this has been a long time coming in Austin's strong and diverse comedy scene. Catch "Stand Up Empire" live every Tuesday at 8pm at Red River haunt Empire Control Room... and it's free!
Cherrywood
The chill patio, great tacos, coffee, and beer at Cherrywood Coffeehouse have made it a neighborhood hub for years. And every Tuesday at 9pm, you can watch (or participate in) one of the longest-running open mics in town. It attracts skilled and awful-ly funny comics with varying levels of experience.
Airport Blvd
Every Wednesday at 8pm, Kick Butt Coffee hosts a comedy open mic night where anyone can sign up. If you perform, you'll get drinks for $2. If you're just there to watch, there's no cover, and you can choose from a plethora of caffeinated beverages, beer, and booze.
Sign up here for our daily Austin email and be the first to get all the food/drink/fun in town.
Anastacia Uriegas is an Austin-based freelance writer and amateur comedienne -- sadly, only her dogs know the true breadth of her comedic talent, because working from home gets lonely, you know? Follow her all the way to "crazy dog lady": @anaurie.