<strong>Eeyore's Birthday Party |&nbsp;</strong><a href="https://www.flickr.com/photos/dingatx/20478235798/" target="_blank">Flickr/David Ingram</a>
Yes, the motto of Austin is "Keep Austin Weird" and for the most part, it's just a motto. But it turns out, a few residents of this great city must have really taken it to heart, because there's not much else to explain these bizarre occurrences:

When UT students threw Eeyore a birthday party
The stories of Winnie the Pooh and his friends have entertained children since 1926. In one particular story, the character Eeyore, a chronically depressed donkey, thinks everyone forgot his birthday only to be surprised by the end of the story to find that they threw him a surprise party. That story stuck with a few UT students, who got together to throw a b-day party for him back in '63. It still takes place every year on the last Saturday of April.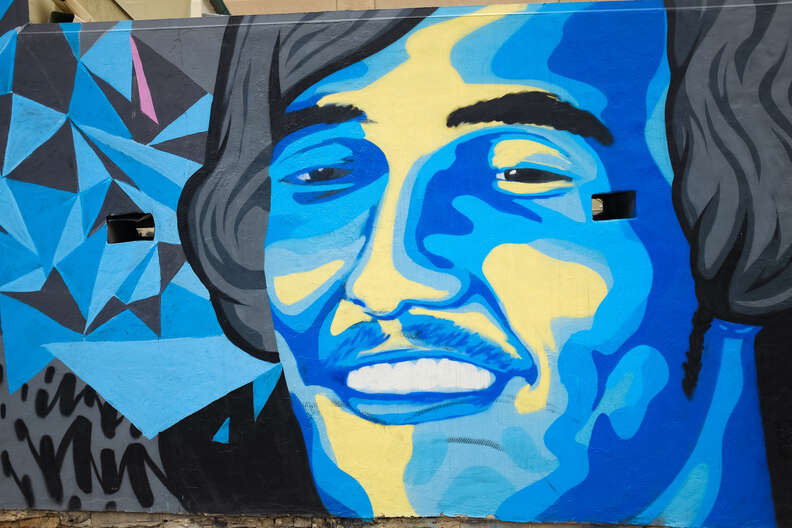 Matthew McConaughey's naked drum solo
Just when Texas' most charming man was becoming an A-list movie star, Matthew McConaughey was arrested for a noise disturbance. When police arrived, McConaughey was naked and banging on a bongo while a friend was dancing and clapping along. It is believed that herbal intoxicants were involved.
That time North Korea threatened to nuke the city
Living in Austin is great and it is understandable why many outsiders are jealous of our laid-back way of life. While haters are going to hate, North Korean dictator Kim Jong-un upped his propaganda rhetoric when the state news showed a photo of Kim with a map of places they planned to nuke, including Austin. Consider yourselves on notice.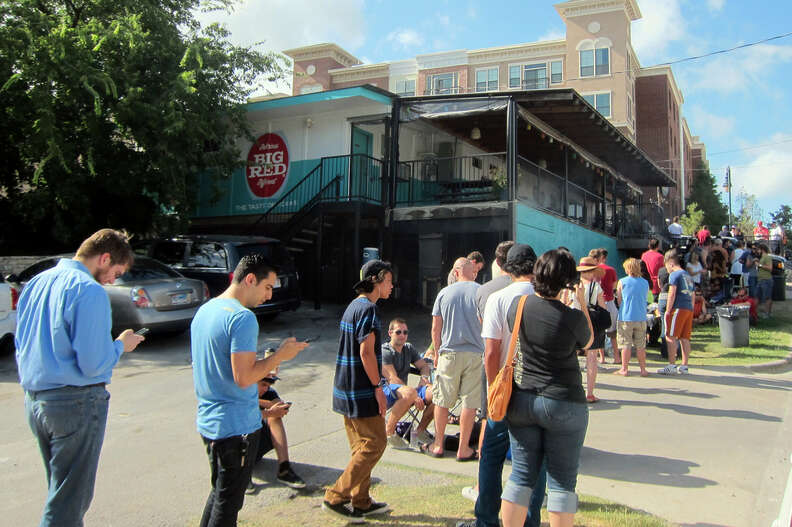 When Obama skipped the line at Franklin Barbecue
In Austin, BBQ is king and standing in line for some slow-smoked meats at Franklin Barbecue is a rite of passage... unless you're the president of the United States. On a visit to Austin, President Obama made a stop at Franklin's to check out the hype, but the Secret Service rushed him to the front of the line, which left many who spent hours waiting in line feeling jaded, a number of which expressed the offense on social media. NOBODY is above the law at Franklin's.
When an Austin man tried to overthrow the president of The Gambia
In 2014, the FBI revealed a foiled plot by a local property developer to overthrow the dictatorial government of The Gambia (his birthplace), and restore democracy there. And although it sounds pretty far-fetched, his team had members in the US, UK, and Germany who were all ex-military, were well armed, and had contacts within the Gambian army. Unfortunately for them, on the night of the planned coup, the Gambian troops didn't fold, retreat, or defect as they'd planned, and the whole enterprise quickly failed.
That time Jack the Ripper miiight have stalked Austin
The catchily named Servant Girl Annihilator was a late 19th-century Austin serial killer who was responsible for the deaths of eight known female victims. He was never caught. The strangest part of the whole case though? One of the chief suspects was a Malay cook calling himself Maurice, who traveled from Austin to London aboard a steamship. Shortly after leaving Texas, the killings there ceased, and shortly after he arrived in London, the Jack the Ripper killings began, in an eerily similar fashion. The jury is still out.
The Snoop-er trooper scandal
During SXSW all kinds of celebrities roll into town, and while working in an off-duty security role, state trooper Billy Spears posed for a picture with rapper Snoop Dogg. This got him into hot water with the Texas Department of Public Safety and Spears was reminded that Snoop is basically a walking embodiment of drug-law violations.
That time a cobra terrorized the city
This summer Austin made national headlines when a cobra went missing and was suspected of taking the life of a local teen. The Internet blew up with memes of the cobra hanging out at tourist spots all over town -- it was eventually found dead days later, and sadly the teen's death was ruled a suicide by snake bites.
Sign up here for our daily Austin email and be the first to get all the food/drink/fun in town.
Mike Cortez is an Austin writer and photographer who has a love for loud music, great food, and craft beer. He is the author of Beer Lover's Texas and runs Texas Beer Guide. Be sure to tweet him @TexasBeerGuide.