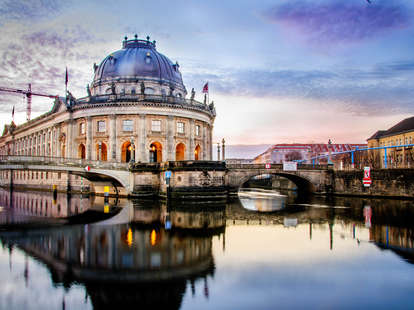 Shutterstock
Shutterstock
Berlin's not exactly known for being beautiful, perhaps because street art and derelict buildings are something of an acquired taste, and decades of division, wars, and David Hasselhoff concerts have left their scars. But dig a little deeper, and you'll find that within this city's diverse streets lie some truly astonishing sights. Here are some of the most downright, unforgettably beautiful.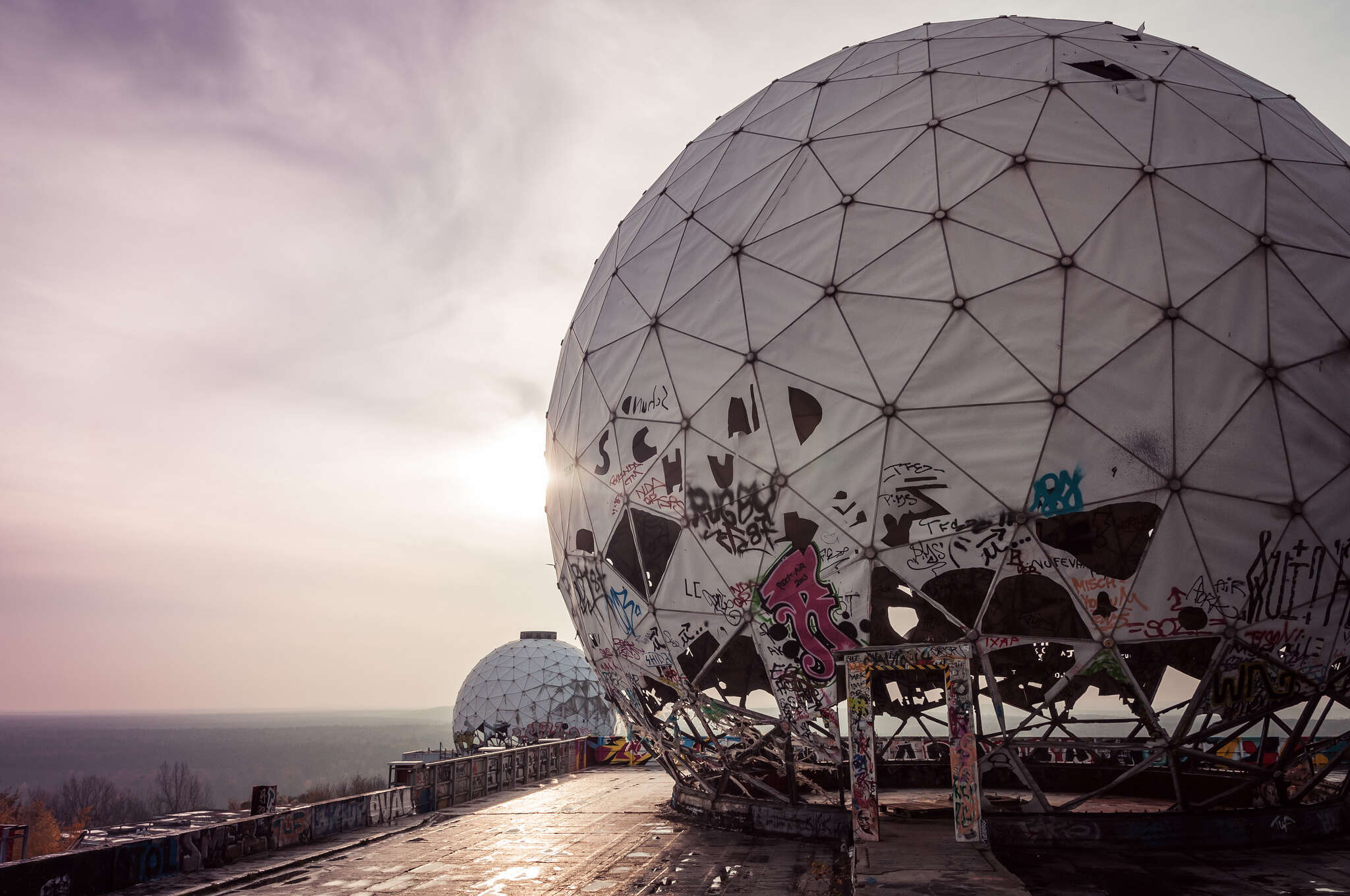 Teufelsberg
Grunewald
Only in Berlin would one of the most breathtaking views be on top of a hill made of World War II rubble. Standing 394ft into the sky, Teufelsberg is one of the city's highest points. The top is not only known for a great panorama, but also five massive domes that were once NSA spying stations.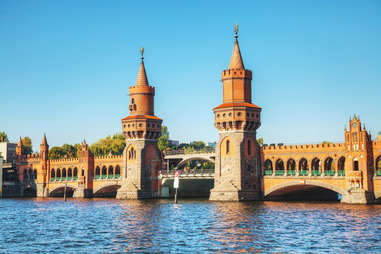 Oberbaum Bridge at sunrise
Friedrichshain
If you're looking at the Oberbaum Bridge against daybreak, chances are you're having a pretty good night (and it's probably not over yet). Once a border checkpoint between East and West Berlin, this bridge links up Kreuzberg and Friedrichshain -- two of Berlin's best areas for partying -- over the River Spree.
The Molecule Man on the Spree
Friedrichshain
Facing opposite the Oberbaum Bridge, these grand aluminum sculptures on the River Spree are another sight you're likely to see coming home the morning after (which in this city, is sometimes more likely to be the afternoon/evening after). Erected in 1999, they were placed on the river to represent the intersection of Treptow, Kreuzberg, and Friedrichshain.
Tiergarten in autumn
Tiergarten
There's nothing like a walk through Berlin's largest and oldest park in the fall, as the leaves are changing and bursting with color. Formerly a hunting reserve, it's hard to pick just one nook or cranny that's prettier than the rest from the famous Victory Column to the Bismarck Memorial.
Museum Island
Mitte
This UNESCO World Heritage Site has five museums filled with artifacts that are beautiful and precious in their own right. There's also plenty to explore on footpaths and bridges all around the island.
Tempelhof Field
Tempelhof-Schöneberg
Tempelhof is certainly more beautiful as a public park than it ever was as an airport, with open space that seems to go on forever. Made up of green grass and asphalt (former airstrips), this urban park definitely has a sense of freedom and expanse that is definitely to be appreciated in a big city.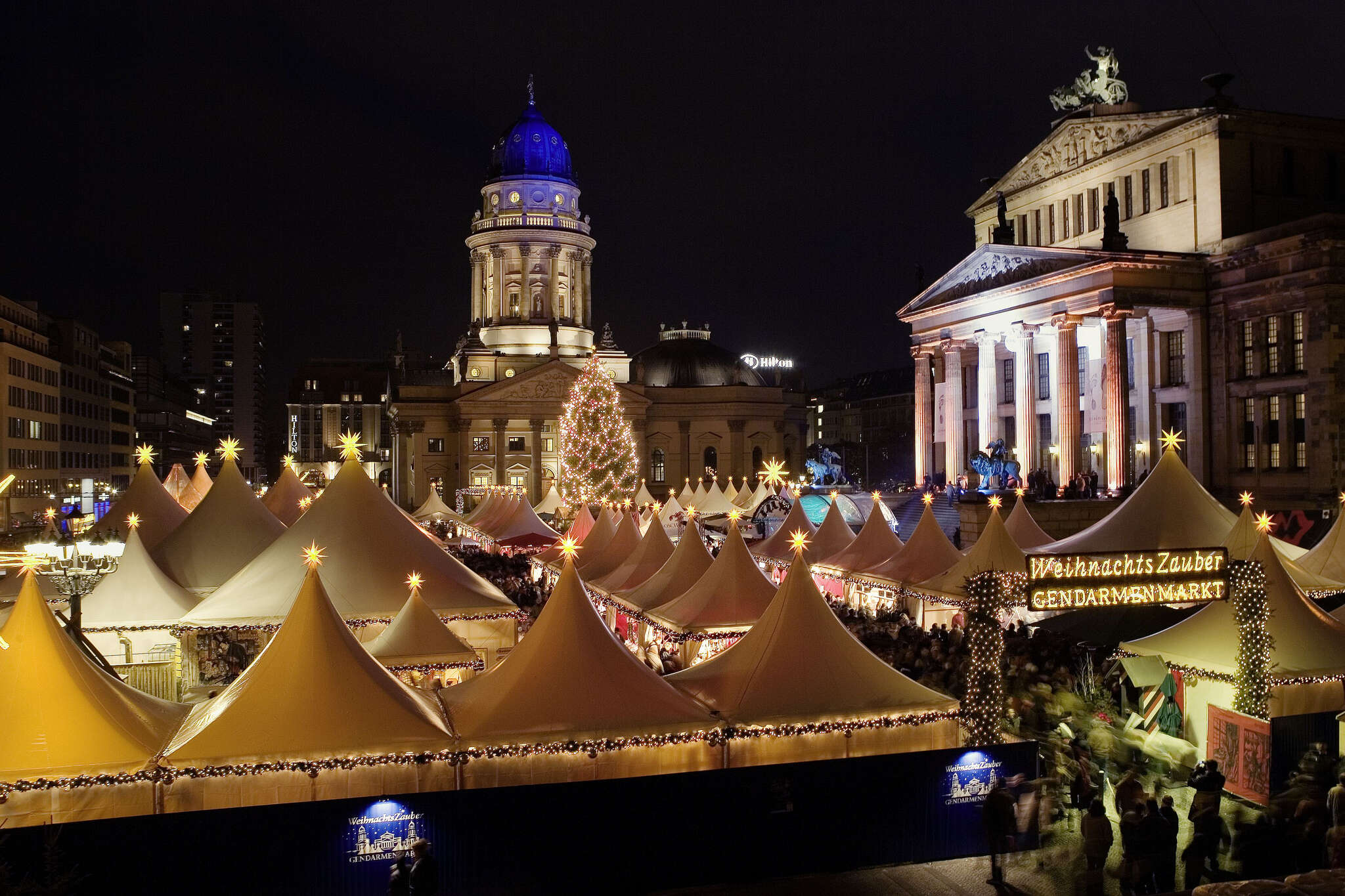 Gendarmenmarkt Christmas Market
Mitte
Set up against the glowing backdrop of concert hall and French and German churches, Gendarmenmarkt is Berlin's most beautiful spot at Christmastime. There are rows upon rows of wooden stands selling wintery goodies and dripping in fairy lights, and (especially after a few glasses of glühwein) it's hard not to feel cheery here.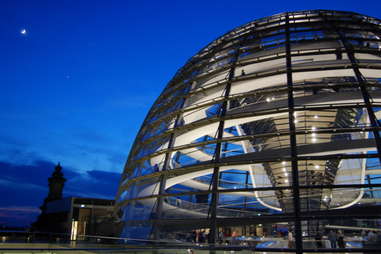 Reichstag dome
Mitte
The Reichstag huge glass dome is an architectural masterpiece, offering a 360-degree view of the city and from underneath, the debating chamber of German parliament. It's a modern addition that greatly contrasts the rest of the much older Reichstag building, designed to represent a unified Germany after the wall came down.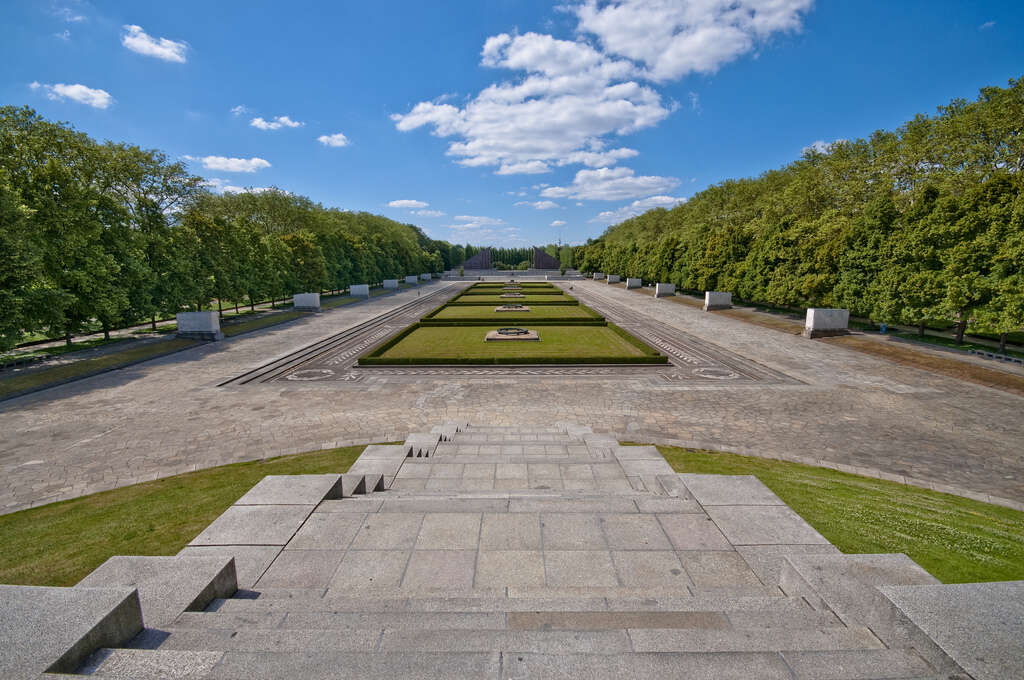 Soviet War Memorial in Treptower Park
Treptow-Köpenick
This massive war memorial and cemetery is definitely not to be missed. The 12-meter tall statue of a Soviet soldier standing over a broken swastika holds much symbolism for the city, and since the wall came down it's the largest anti-fascist memorial in all of Western Europe.
Charlottenburg Palace
Charlottenburg
Berlin's largest palace is a wonderful sight for its opulent baroque and rococo look. During the summer, the former royal estate really comes alive with its grounds, including a gorgeously manicured garden and over 500 orange and citrus trees.
Viktoriapark
Kreuzberg
Viktoriapark is one of Kreuzberg's great prizes, with Berlin's highest point of natural elevation, the old 66-metre high Tempelhofer Berg. There's also a cascading waterfall and a national monument, making this the perfect setting for a picnic or a little lounging.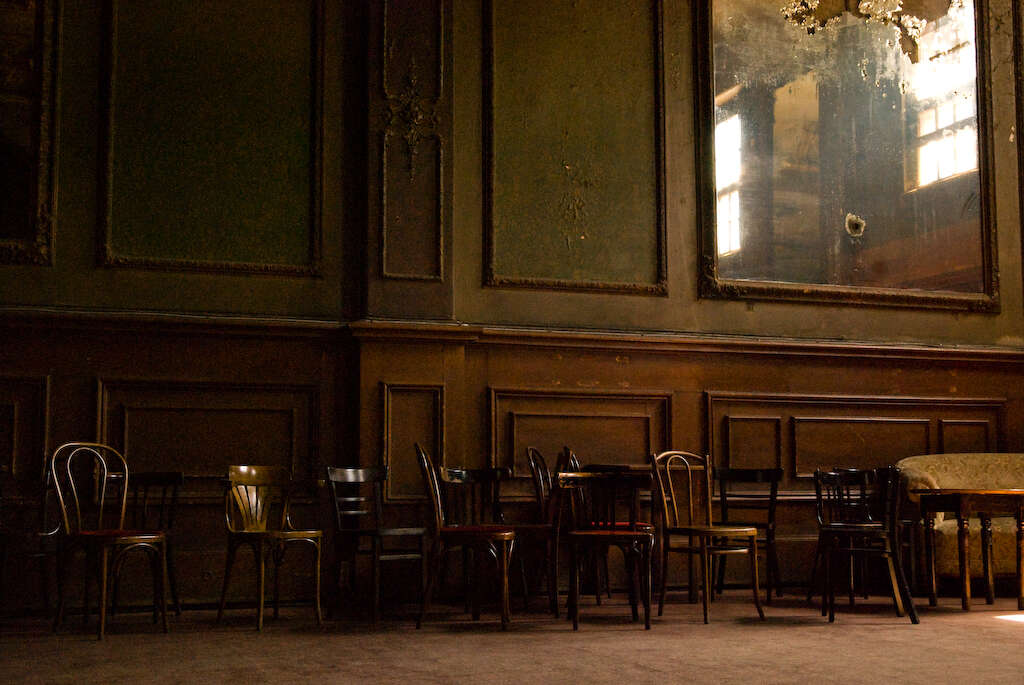 Clärchens Spiegelsaal
Mitte
Only a few years ago, Clärchens Ballhaus re-opened its mirrored ballroom back to the public for dinners and events. A relic from the 19th century, much of the interior has been largely untouched since Berlin's Golden Twenties, and bits of withered wallpaper and missing stucco only add to its old world charm.
Brandenburg Gate during the Festival of Lights
Mitte
A few of Berlin's attractions get decked out with light projections during the annual Festival of Lights in October, but the Brandenburg Gate is always the biggest highlight. Wonderful storytelling happens along the gate's prolific arches through video art synced with music and sound.
Sign up here for our daily Berlin email and be the first to get all the food/drink/fun in town.
Barbara Woolsey is a Berlin writer who wishes she was writing this from Tempelhof Field (in the summer). Follow her at @BarbaraWoolsey.