Paid Content For

10 Amazing Book Club Reads That Will Get Everyone Talking
Meet your next great read.
Paid Content For

Harper Collins
Harper Collins
We don't know about you, but books have been a much-needed escape during this annus horribilis. As some book clubs gear up for their first IRL meetings — outdoors in a park under the shade of vibrant fall foliage, perhaps? — and others continue their video symposiums, it's a good time to be a bookworm. Below, our top 10 picks to tackle, whether you love burying yourself in historical fiction or all about travel tomes.
Out on November 2nd, you and your fiction crew will devour this historical novel, interspersed with letters and diary entries, that's set in sophisticated 1930s Paris. Follow along with all the adventure that comes with Britain's World War II spy network, jazz clubs, family drama, and "one fateful evening in 1941 that changed everything." The book even includes handy discussion questions for when your group convenes.
It's been a year, let there be photos. After a year-plus devoid of much, if any, travel, fuel your wanderlust with this immersive encyclopedia that will have your whole crew sharing where they want to head to first. A companion to Atlas Obscura: An Explorer's Guide to the World's Hidden Wonders, this October 12th release is available for pre-order now. Within, you'll stoke your globetrotting fantasies with deep dives into Mumbai's unique lunch box delivery system, a foray at a golf-cart bar in a bat-filled cave in Missouri, and a stint in the Chilean Atacama Desert to learn how beer is made from fog. Farm-to-table luminary Alice Waters calls it a "captivating book [which] celebrates the incredible global diversity of food, ingredients, and cooking practices." We call it a literary feast for your soul.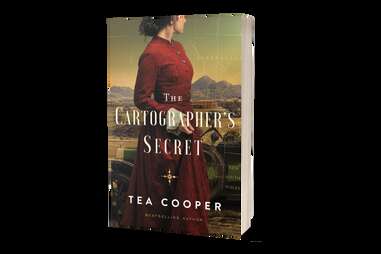 Out nationwide on November 16th, this historical mystery with a hefty dose of romance is hard to put down. The reader is teleported to Australia's beautiful Hunter Valley in the 1880s, when Evie Ludgrove, aunt of Letitia Rawlings, disappears. Fast-forward to the early 1900s when Rawlings finds a special keepsake map that might hold the answers to her aunt's vanishing, and nail-biting is sure to ensue. Discussion questions for book clubs are included to provide thought-provoking prompts for your meeting.
If you already have your next few months of selections for book club mapped out, consider this debut novel from Huddleston and Paul for a wintry read. Out on December 7th, this humorous read centers around a 20-something wedding planner for some of the South's most over-the-top nuptials. It's described as Bridezillas meets The Devil Wears Prada, and after many postponed weddings since the pandemic's outbreak, this is exactly the vicarious adventure we crave.
You know you're in for a treat when Kathleen M. Basi, author of A Song For The Road says, "Anisha Bhatia had me hooked from the first few lines of this lovely, rollicking story...I loved every minute of this book. More, please!" Released in July, this tale is about Zoya Sahni, a young Indian woman who lands her dream job in New York City just as she's paired up with an equally dreamy man in Mumbai. Prepare to laugh, cry, and petition that this book gets the Crazy Rich Asians-style rom-com treatment.
Listed as a CNN, USA Today, and Newsweek "Most Anticipated 2021 Book," brace yourself for a captivating suspense story that examines friendship and a slew of secrets in a small New England town that's facing climate change and incoming wildfires. Grappling challenging issues like the struggle between farmworkers and local residents and the complicated depths of female friendships, Carrick Dalton weaves this yarn with much ease. If your book club loved Delia Owens' Where the Crawdads Sing, this is sure to be a hit.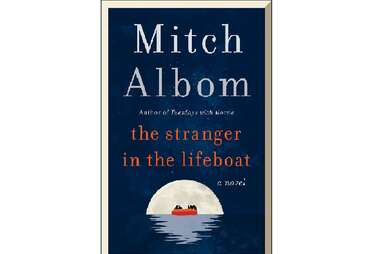 Does it get more book club than Tuesdays with Morrie? Another November release, this captivating novel revolves around shipwrecked passengers who rescue a figure from the sea, a man who claims to be God. Part Albom's The Five People You Meet in Heaven, part religious historical fiction via capable narrator Benji, one of the shipwrecked passengers—whose journal is found on their empty life raft a year later—you'll definitely look at the world differently after reading this one.
Coming out on October 5th, there's good reason Publishers Weekly calls Heller's latest novel "book club catnip." The thriller plops you inside a fictional book club in idyllic Cottonwood Estates, where the backstabbing is as potent as the cul-de-sac cocktails. As vandalism is unleashed on this seemingly picture-perfect town, you'll never guess the plot twists and turns that follow.
Out on September 14th, make this your Halloween book club pick, and you may soon take to sleeping with one eye open. It's filled with ghost stories, haunted houses, witchcraft, and more, with each story penned by a talented female author. FYI: Elinor Mordaunt was the nom de plume of Evelyn May Clowes (1872-1942), a famed novelist and short story writer, who worked and lived in Australia and Britain, so expect plenty of scenery from Across the Pond and the Land Down Under.
Another September newcomer, we're all looking for ways to feel more balanced and less stressed at home right about now. Here, Leskowitz, a celebrated interior designer and a certified life coach, sheds light on how we can update our living space to boost our mental and physical health. Now, if you'll excuse us, it's time to reset our living room's energy. Zen, we're coming for ya.
Clorox wants to help give you confidence to get back out there. That's why they've partnered with the Cleveland Clinic and CDC Foundation to form the
Clorox Safer Today Alliance™
, helping brands like United Airlines, Enterprise, and AMC Theaters create healthier public spaces for us all.
Clorox® Disinfecting Wipes
also come in convenient on-the-go sizes, so you're covered wherever you go.