If the best things in life are free, then it stands to reason that the second best things are ALMOST free, right? We think so, which is why we've rounded up these 30 ideas -- all of which cost less than $10 -- for having a good time in Boston on the cheap.

Ride the carousel
Boston Common and the Greenway
Price: $3
During the warmer months of the year, you can relive your childhood by revolving on the Frog Pond's gorgeous vintage carousel, or try out the one-of-a-kind carousel on the Rose Kennedy Greenway. This is obviously a good date idea, unless you're just really into riding carousels by yourself.
Recommended Video
The Most Overlooked Mediterranean Paradise in Europe
Pedal the day away on Hubway
Multiple locations
Price: $6
Renting a bike in Boston is fast, convenient, and often cheaper than the T if you're planning on jam-packing your day. It also means you can stop at anything interesting you discover on the way or reenact that scene in 21 where Ben bikes for, like, two minutes and passes every major attraction in the city.

Central Square
Price: $3 cash
The Cantab Lounge basement boasts the most popular spoken-word night in the Boston area, featuring a talent-dense open mic, visiting poet, and open slam every Wednesday at 8pm. It's just $3 to enter, but the waiting game is fierce; the line can form as early as 5:30pm.

Head to a Booksmith event at Coolidge Corner Theatre
Brookline
Price: $5
Brookline Booksmith regularly hosts book talks and other literary events at Coolidge Corner Theater, most of which won't run you more than $5. The independent bookseller attracts noteworthy names from the New York Times bestseller list (as well as musical talent, children's authors, and more) to the historical location.

Multiple locations
Price: $10 each
Talk about a fun date idea, rent a double kayak on the Charles for just $20 an hour -- only $5 more than going by yourself. So grab your favorite person and get out on the water for an uncommonly urban outdoor experience.

Rent a rowboat for an hour at Jamaica Pond
Jamaica Plain
Price: $10
If kayaking seems a bit extreme (or the Charles a bit nippy) you can retreat to the calm waters of Jamaica Pond by renting a good old-fashioned rowboat (tequila and sax optional).

Catch a Tuesday matinee downtown
Boston Common
Price: $8
If you're planning on playing hooky, there are worse ways to spend your afternoon than at a big-screen blockbuster at the AMC Lowes on the Common. At these rates, you'll even have cash left for popcorn.

Dedham
Price: $9
Get weightless at Boston's only trampoline park, where you can jump for 30 minutes for only nine bucks. They even have dodge ball! You'll have to buy specialized trampolining socks for $2, but you can bring them back every time you go.
Seaport District
Price: $5
Harpoon offers daily tours that conclude with a tasting and admission to the beer hall, where you can purchase pints, pretzels, and growlers to go. While you're there, you'll learn about the beer-making process, try Harpoon's new Take 5 Session IPA, and find out about local beer-fueled events.

Ice skate on the Frog Pond
Boston Common
Price: $5
When the weather gets chilly, this blatantly frogless pond becomes Boston's most picturesque outdoor skating rink. Bring your own Bauers or rent them when you get there.

Take the Taza Chocolate factory tour
Somerville
Price: $6
If beer isn't your style (but you LOVE walking tours), opt for one of the Taza Chocolate factory. Here, you don't need a golden ticket -- just six bucks -- to see how the chocolate is made and try out a few different kinds of Taza's signature stone-ground bars. And if you're feeling the slightest bit guilty for stuffing your face all afternoon, you can console yourself with the fact that $1 of every (still-not-golden) ticket is donated to a new nonprofit each quarter.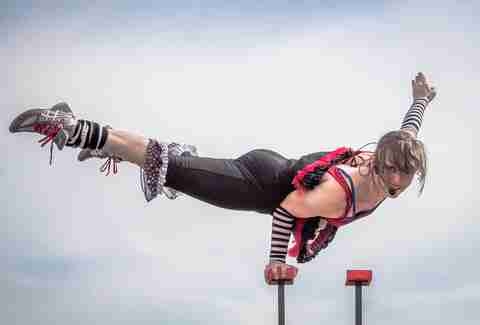 Watch buskers at Faneuil Hall and Quincy Market
Faneuil Hall
Price: Pay what you can
In May, the buskers of Faneuil Hall escaped steep fees that would have prohibited many of them from performing. Lucky for Boston, the musicians, jugglers, acrobats, and artists of Faneuil Hall are staying. Show your support by going out and experiencing some of the best public performances the city has to offer. (Tips are the performers' only income, so remember to hit the ATM -- and then probably make change at a local bodega -- before you go.)

Do the downward dog
Multiple locations
Price: Variable
Boston has a ton of yoga studios, many of which offer classes for less than $10. Take Karma Revolution, a donation-only studio where students pay what they can (in cash). A number of studios also provide super-cheap community sessions, discounts for low-traffic hours, and bargain beginner rates.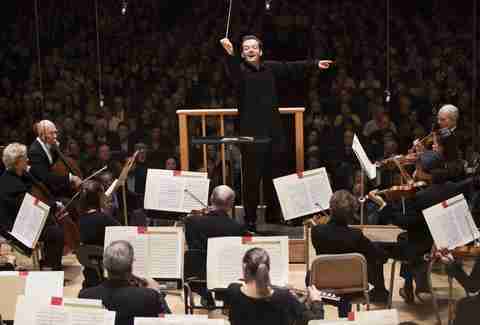 Soak up some culture at Boston Symphony Orchestra
Back Bay
Price: $9
Tuesday and Thursday concerts at BSO offer last-minute rush tickets starting at 5pm on the day of the concert. You can't pick your seat, but whatever -- it's not like anybody's showing off their sweet dance moves on stage.

Brookline
Price: $10
This Brookline café has a library of over a THOUSAND board games. That's insane. $10 gets you an all-day pass to play as many of them as you like, with staff members on hand to teach you new ones. For an additional few dollars, you can order enough snacks and caffeine to get you through that third game of Catan.

Order the Hobo Special at Bukowski Tavern
Inman Square
Price: $7.95
Feeling more frugal than fancy? Well, then you're going to want to take advantage of Bukowski's Hobo Special: a 40oz High Life, Colt 45, Olde English, Steel Reserve, St. Ides, Pabst, OR a 22oz Pretty Things Jack D'Or served in a paper bag alongside a tinfoil-wrapped house hot dog.
Downtown
Price: $10
If you're in need of some serious caffeination, this Japanese café's signature drink will do it. And by "drink," they actually mean two drinks: a martini glass of chilled, foamed espresso, and a cappuccino topped with unique latte art. It's strong, smooth, and totally Foodstagram-worthy.

Show off your moves at a contra dance
Porter Square
Price: $5-12 on a sliding scale
If you haven't tried it, traditional New England-style country dancing may not have a lot of sex appeal. If you have, you'll know it's incredibly fun and attracts a super-hip crowd. The Porter Square contra dance provides a beginner lesson before every open dance, so it's accessible even if you've never do-si-doed.

See a show at Red Room
Back Bay
Price: Varies by show
Red Room at Cafe 939 is a student-run music venue and coffee house. The small concert venue showcases Berklee School of Music's student talent, as well as local musicians and "national acts seeking a more intimate, personal space in which to perform and connect with their fans." Shows average about $10, although many of them are free.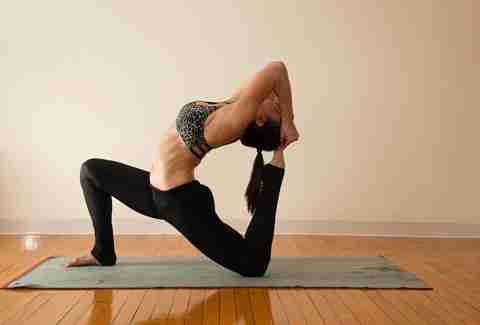 Back Bay
Price: Suggested donation of $5
You can sit and do nothing all by yourself, but if you're looking for a more focused experience (at a fraction of the price of a trendy floatation tank), this studio's serene setting may just do the trick.

Laugh out loud at ImprovBoston
Central Square
Price: Varies by Show
Who doesn't love to laugh, and who hasn't balked at the long comedy club lines on Friday night? Luckily the excellent Sunday shows at ImprovBoston are cheap and fairly easy to get into. They include the $5 "Jam" at 7pm and "The People's Show," (pay what you can stand-up) at 9pm. And if you're looking for more... WAY more... Naked Comedy is just $10 every first Thursday at 9:30pm.

Hit up happy hour
Various locations
Price: Varies by location
You can't discount liquor in Boston (we all know this), so most restaurants discount bar food instead. Some of our favorites include $5 burgers at MET Back Bay on Mondays (and $6 for 3 tacos on Tuesdays) and $2 Tuesday tacos at Tremont 647.

Work up a sweat at The Dance Complex
Central Square
Price: $6-$15
If you're bored of your CrossFit box and don't want to go back to your Tae Bo videos, The Dance Complex hosts a seemingly endless variety of classes, from breakdance to ballet. Most are beginner-friendly, and many are accompanied by live music.
Eat prix fixe brunch
South End
Price: Varies by location
Sometimes you want brunch (OK, actually, you ALWAYS want brunch), but you don't want to drop a pretty penny on pancakes. Try Aquitaine ($9.95 all day Saturday, 10am-11am on Sunday) and Masa ($8.95 on Saturday and Sunday from 10am-11am) for prix fixe brunches full of fancy-schmancy options that rival the $20 versions throughout the South End.

Treat yourself to a beer float at Saus
Faneuil Hall/North End
Price: $9.50
Whether you're searching for a new late-night fave, or you're just having a dull day, there's no wrong occasion for a beer float. Ever. Saus's concoctions feature 2 huge scoops of ice cream, extras, and special sauce. We like The Man Child, which is made of Left Hand milk stout, mocha explosion ice cream, and dark chocolate hazelnut saus.

Shoot some stick
Various locations
Price: Varies by location
Most of Boston's pool halls are only $10 an hour on weekdays or before 6pm. Flat Top Johnny's even has a half-price ladies' night on Tuesdays.
Try candlepin bowling at Central Park Lanes
South End
Price: $2.50 plus $1 for shoes
Old-school Bostonian bowling is just $3.50 per person per game at Central Park Lanes, which means you'll have no problem picking up your beer tab.

Allston
Price: $8
Head to an unconventional art night at Dr. Sketchy's Anti-Art School, where you can brush up on your figure-drawing skills with a different model every month. Unlike most life-drawing sessions, amateurs are welcome, drinking is encouraged, and the models -- typically local performing artists -- are happy to hang out and chat. The event is every second Sunday from 2:30pm-5:30pm. Don't forget to tip!

Trash Night at the Brattle
Harvard Square
Price: $7
"Once a month TRASH NIGHT selects one F-grade, sub-cult cinematic wonder and unleashes it on an unsuspecting audience -- with original video weirdness seeded throughout." This is one of the rare times at the Brattle when audience participation is not only encouraged, it's required!

Learn to blues dance at Bluesy Tuesy
Harvard Square
Price: $5-$10
Each Tuesday, Bluesy Tuesday holds a blues dance in Cambridge. With a $5 lesson from 7:30pm-8:30pm, and a $5 dance from 8:30pm-11:00pm, you can try it even if you've never heard about it before.
Sign up here for our daily Thrillist email, and get your fix of the best in food/drink/fun.
Kim Prosise is a Boston-based travel and lifestyle writer who is not the slightest bit ashamed of ordering the Hobo Special.