Forget Whole30 -- there are far more palatable New Year's resolutions. For us, it's all about supporting the little guy -- small Boston businesses that deserve big love. (Also, we have a tenner from Great Aunt Lucy's holiday card just burning a hole in our pocket.) Here are a handful of new and established indie outfits on our radar for 2017, be it for their innovation, altruism, or even a run of unwarranted bad luck that deserves to be undone. Let's get their backs.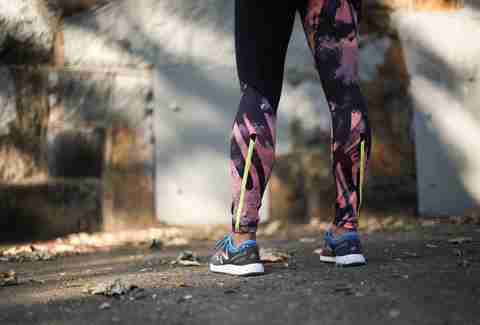 Online/Back Bay
Resolution 1: Start working out more. Resolution 2: Start giving back more. Resolution 3: Knock off Resolution 1 and 2 in one fell swoop by giving your money to Janji. The Brookline-based running apparel company is also a global health cause, giving a portion of its proceeds back to countries suffering from water crises (portions of the US included). Right now you can head to the pop-up store on Newbury for the year's first shopping spree, or else join one of the company's weekly MoveWith workouts to ease yourself into your sweaty altruism.
South End
Our already favorite wine shop is poised to make an even bigger name for itself this year. About six months ago, UG stepped up its activism game with its new Urban Community program. Each month, the store hooks up with a local nonprofit (Rosie's Place, The Second Step, United South End Settlements) to help expand their outreach, awareness, and fundraising efforts (via proceeds from wine sales). And in Fall 2017, UG is publishing its first book, Drink Progressively, an amalgam of approachable wine-drinking lessons, food pairings from Nantucket's Straight Wharf, and family recipes from owners Hadley and TJ Douglas. We say: Drink deep.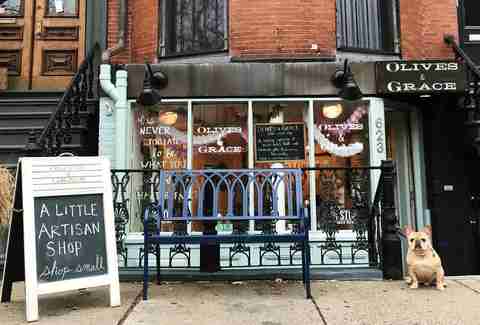 South End
Owner Sofi Madison continues to slay with her collection of small-batch foodstuffs, home accessories, and other accoutrements from emerging makers. But 2017 looks to be a banner year. For starters, Madison will continue her 2016 practice of hosting acoustic sets in her store (Mayor Walsh literally just signed an ordinance that lets businesses host live performances without having to pay for an entertainment license). And, she plans to launch a series of roundtable discussions to talk community and city concerns -- a positive reaction to the WTF events of 2016.
Harvard Square
So first off, Forty Winks is the place for seductive underthings, whether you're giving or receiving. But it gets better, and a little meta. In November, co-owner Rachel Wentworth launched Love Keeping Shop (@lovekeepingshop on Instagram), a podcast in which she interviews the owners of local brick-and-mortar shops and teases out the joys and challenges of owning your own business. Tune in -- there's no better way to discover progressive indie spots you might have otherwise passed by.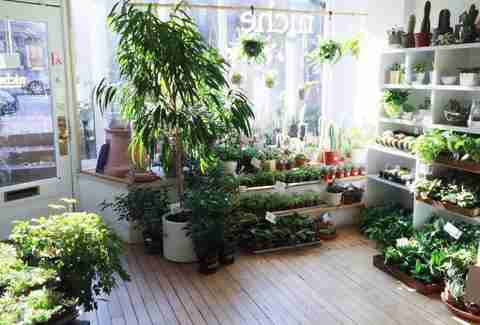 Inman Square
South Enders seeking their fill of chlorophyll have hit up Lindsey Suett's urban gardening spot for three years now, in search of succulents, seeds, and window box assistance. But in late 2016, Suett opened a second, larger space in Cambridge that deserves equal love. Its white-on-white Scandinavian palate serves as soothing backdrop for small-group classes and workshops as well as a larger collection of plants and containers. May the depths of winter fuel a Cantabrigian curiosity for Pantone's 2017 color of the year: greenery.
Union Square
Head-scratcher: Is it a retail space or a private design studio? It's both, actually, which explains why the store layout -- an homage to the peg workshop -- is as arresting as the product lineup (oh, that printing press centerpiece). Co-owners Kimberly LaFoy and Ryan Habbyshaw, genius esthetes both, stock supplies for the home and office that should cure you of any lingering IKEA addiction; these are products that are beautifully made by thoughtful, hardworking artisans. South End small-biz supporters: Cross the river already.
Beacon Hill
It was bad retail news that wasn't bad news at all. Owner Lana Barakat closed her Harrison St outpost in summer 2016 -- which was actually a harbinger of great things to come. She's opening a new and larger storefront at 51 Charles St in March 2017, which means the store can focus more on emerging clothing designers as well as expanding its collection of jewelry, accessories, and home goods; Barakat will also be bringing back the Harrison St workshop series. And no worries: The 88 Charles St space will stay open and continue to spotlight emerging designers of home and gift items.
Fields Corner
There is not a single thing you can't love about this indie bookstore. It's located in Dorchester, the largest neighborhood in Boston that is still somehow bereft of literary options. It launched as a pop-up at one of the local farmers markets. It's owned by Yooree Losordo, one of only two Asian American owners of a general interest US bookstore. And it's located inside Dot 2 Dot Cafe, a female-owned restaurant and bakery devoted to from-scratch breakfast and lunch recipes (there's a second, smaller outpost in the nearby, equally charming Homestead Bakery).
Online
The shuttering of Farm & Fable's brick and mortar outpost in 2016 was a retail loss, for sure. But owner and entrepreneur Abby Flanagan is far from done. Her new online shop focuses on American-made "new heirlooms" -- utilitarian-cool pieces for the kitchen and home released in seasonal capsule collections. This is on top of classics from regional artists like MKS Knife and Farmhouse Pottery well familiar to anyone who shopped (or cooked in) Flanagan's South End space.
Sign up here for our daily Boston email and be the first to get all the food/drink/fun the Hub has to offer.