Getting through this winter and "spring" was especially hard-fought (thank you, rainiest April ever). But we're here, and we're not looking back. As always there's a TON of things to do in Boston this summer, be it outdoor workout classes, movies at dusk, seafood frenzies, Shakespeare on the common, or whatever other warm-weather tradition convinces you, for yet another year, not to move south.
Through September 28
Seaport Common
When the workouts are free, there truly is no excuse. These alfresco boutique classes are back for another season with more offerings than ever, including hip-hop yoga, mat Pilates, stroller bootcamp, and a Spartan class. There are new classes every single Saturday, including the intriguing Gronk Fitness, which may or may not involve chugging a beer and spiking the can.
Cost: Free
Through August 30
Boston Harbor Hotel
The next best thing to staying in the glam Boston Harbor Hotel? Enjoying live music, alfresco dining, and outdoor movies on its patio all summer. As part of the hotel's Summer in the City series, there will be live bands three nights a week (Tuesday-Thursday), including pop-soul and blues, as well as classic and contemporary movies projected on Friday evenings. (We're making plans now to be there for Raiders of the Lost Ark.)
Cost: Free
Through August 29
Dewey Square Green
A friendly reminder that Boston Calling is more than a one-weekend experience.  On Thursday evenings through the end of season, local musicians hit the Greenway for a gratis, outdoor show. Add beer and cocktails to the mix, and it's clear that weekends will begin a night early this summer.
Cost: Free
June 8
Spectacle Island
Spectacle Island, just a quick four-mile boat ride away from the Seaport, wants to remind you that not all New England isles are exclusive affairs. Exhibit A: This open-to-all road race, which also lets kids participate.
Cost: $45 per individual registration
June 13
City Hall Plaza
It's an intellectual block party that only Boston could put on. Meet the city's local entrepreneurs, developers, and tech founders while savoring local brews, listening to a battle of the bands, and learning about all the city's newest innovations.   
Cost: $20 ($10 for students)
June 15
Gillette Stadium
Summers are for exploring, right? Get way out of your comfort zone and see if motorsports are secretly your jam with an afternoon of dirt-track truck racing (by both male and female drivers).
Cost: $15
June 2 - August 25
The Hawthorne
Get weird with some of the best bartenders in the city at this summer-long series of tiki parties. Spend your Sunday Fundays on the patio of The Hawthorne enjoying rum cocktails in your most festive tiki attire.
Cost: Free to attend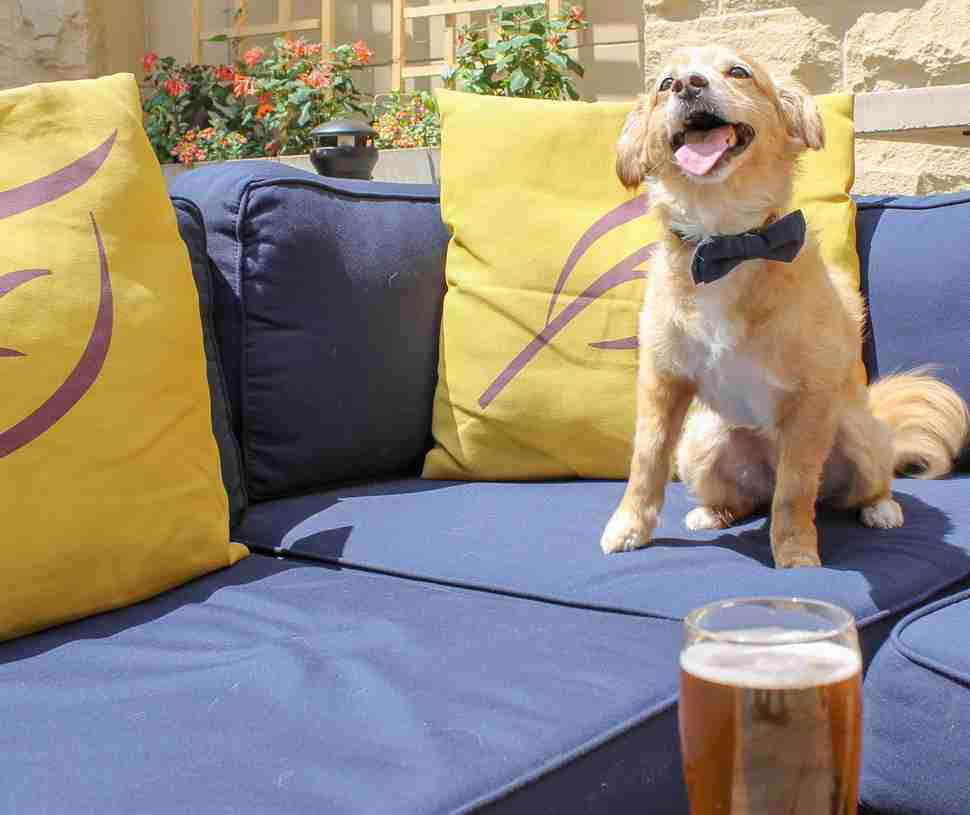 June 18 - October 15
Kimpton Marlowe Hotel
Beers and pups, all in the name of an animal charity? We're in. Grab that restless pooch after work and head to the hotel's patio for local brews and summertime  snacks like freshly grilled hot dogs, thick cut fries, and vanilla cones for dessert (with pup treats available, of course). Still living a dog-free existence? Not to fret -- all are welcome.
Cost: Free to enter
June 18 - August 13
Wharf District Park
The city is hardly lacking in free outdoor flicks come summer, but we trust the Coolidge Corner folks to curate a choice selection. And voila: American Graffiti, Bullitt, and Back to the Future II over three summer Tuesdays.
Cost: Free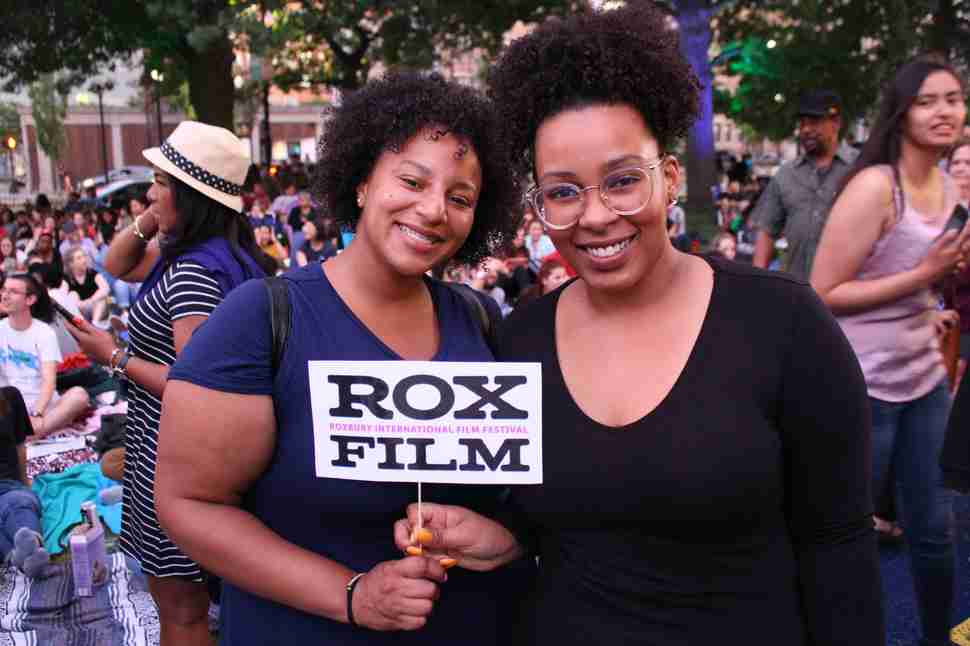 June 19 - 29
Museum of Fine Arts
Now in its 21st year, the "largest New England film festival dedicated to celebrating films by, for, and about people of color" kicks off with a free outdoor screening of Spider-Man: Into the Spiderverse, then leads into 10 days of narrative features, experimental shorts, and documentaries -- all culminating in Don't Be Nice, a documentary about the New York City slam poet scene.
Cost: $15 per screening for non-members
June 20 - September 12
Boylston Street (outside Eataly Boston)
This way we can at least pretend we're in Europe this summer. The monthly Eataly party returns, once again borrowing from sagre -- Italian food festivals that can be found in nearly every piazza throughout the country. It's all of the best eats: grilled meats, gelato, and cannoli, plus spritzes galore.
Cost: Free entry; purchase food and drink tickets at door
June 22
Innovation and Design Building
Three words: indoor pickle lounge. This new hangout is on top of a beer garden and features  many pickle samples and other pickle-inspired vittles. And, for all you hobbyists, be sure to book your ticket for the morning session -- that's when the home pickler contest takes place.
Cost: $15-$20.  
July 1 - July 7
Various Locations
Did you know that Boston has the largest Fourth of July festival in the country? No surprise, given that it runs a full week, with boat cruises, walking tours, a chowderfest, and a July 2 parade of lights and fireworks show that is merely the precursor to our city's epic day-of celebration.
Cost: Varies
July 6 - July 7
Lawn on D
Pretend you're back in summer camp with lawn games like bubble soccer, mini-golf, and rock climbing. Things get real wild at this annual summer party with a performance by Blue Man Group and a drum-off competition.
Cost: Free
July 12
French Cultural Center
Perhaps you're not lucky enough to summer in the south of France, but you can probably make it to the Back Bay to hang with 2,000 fellow Frenchies for food, wine, Parisian bands, and street dancing.
Cost: $34.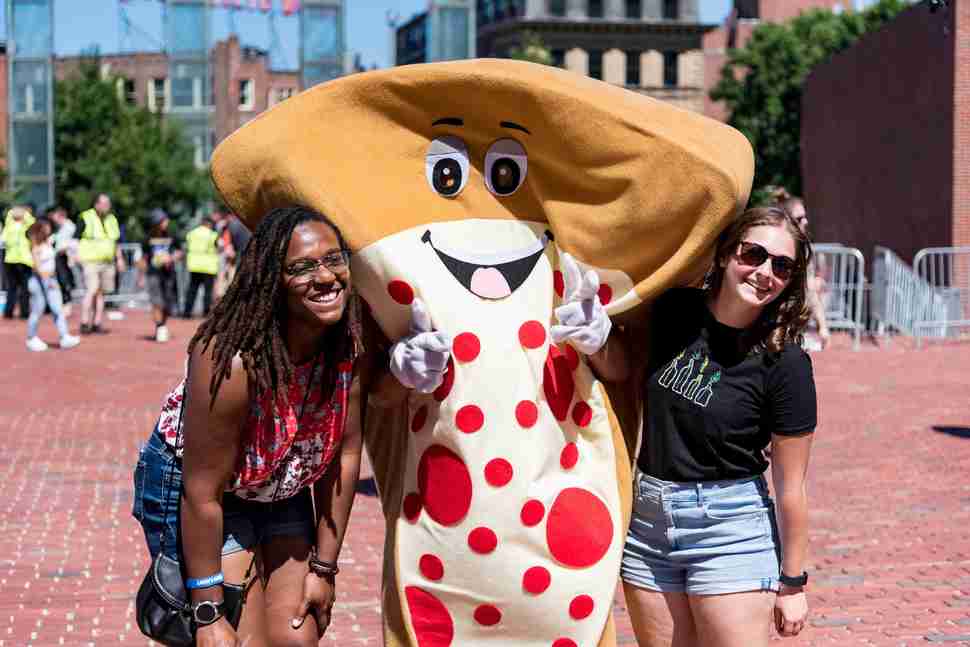 July 13 - July 14
City Hall Plaza
We don't need to sell you on this one. We just need to remind you to get your tickets early for cooking demos, live music, pizza-tossing demonstrations, beer, wine, and all the styles of pizza you could hope for: Neapolitan, Sicilian, Greek and New York, slices.
Cost: $15; $50 for VIP admission.
July 17 - August 4
Boston Common
Okay, so do you even remember reading Cymbeline? At the very least, you remember Imogen, one of the classic Shakespearean heroines, plus the timeless themes of mistaken identities and true love. Enjoy all the mystery and romance on the lush Boston Common lawn.
Cost: Free
July 14 - September 15
Newbury Street
These car-free Sundays, three in all, mean you'll literally be dancing in the street -- or playing Ping-Pong, or tossing some cornhole, or getting in a little shopping, or otherwise reveling in the temporary quiet of one of the city's busiest thoroughfares.
Cost: Free
July 26 - July 28
Revere Beach
Revere Beach is a singular experience, and never more so than during this three-day artistic battle. Come for the sand sculptures, stay for the epic people watching.
Cost: Free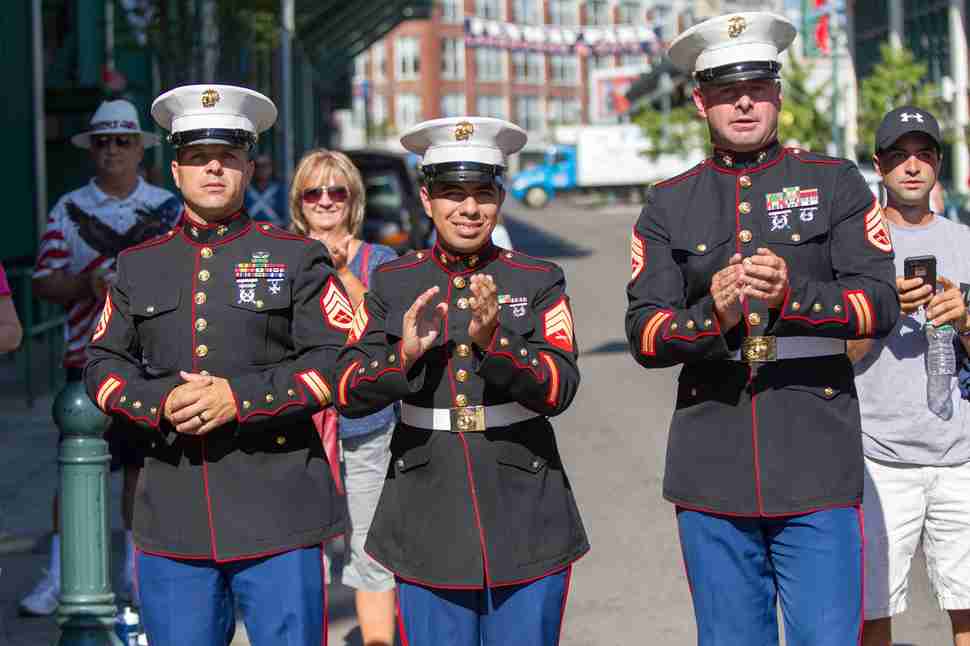 July 27
Ends at Fenway Park
In support of Home Base, a nonprofit working with veterans, this charity run goes through the city and ends, quite literally, at home plate in Fenway. In other words: it might be the most Boston event of your summer.
Cost: Register and commit to raising $850 by July 15
August 3 - August 4
Castle Hill on the Crane Estate
Step into your imaginary time machine and go thrifting for your flapper best before  enjoying an afternoon of dancing, games, antique cars, and picnics. Just no flasks of moonshine -- beer and wine are available for purchase on site.
Cost: $36-$95.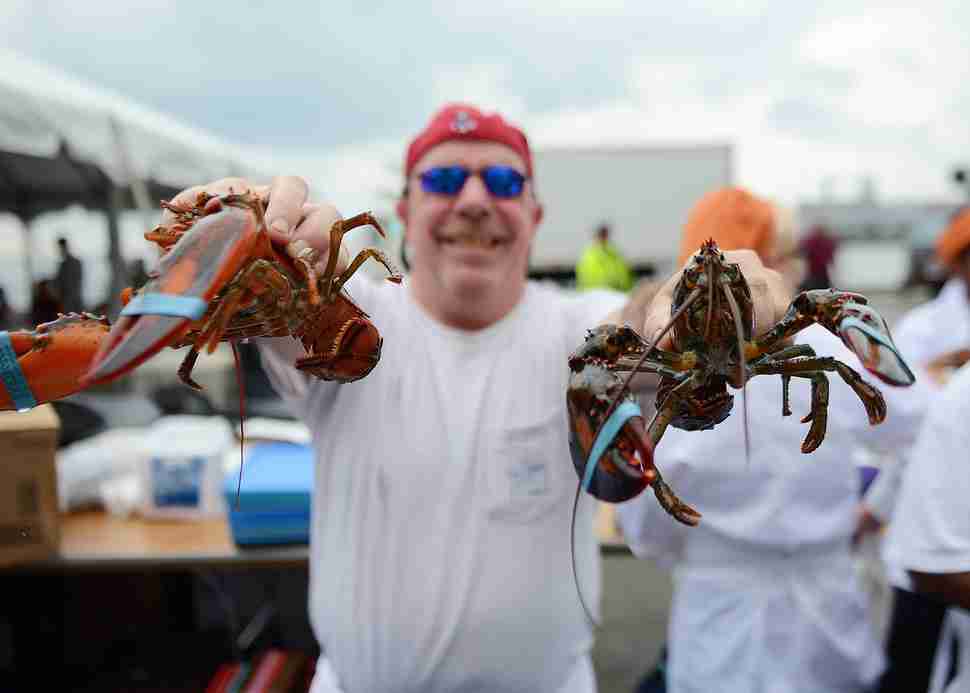 August 4
Boston Fish Pier
This is why you don't yet need to splurge on a Nantucket rental. Lobster bakes, a beer garden, lawn games, a shucking and fish-cutting competition, and a water view? This, all just a train ride away.
Cost: Free to enter
August 16 - August 18
City Hall Plaza
The need has never been more urgent, so no time like the present to acquaint yourself with all the earth-friendly innovations available to us. In between, there's live music, an EcoBazaar, and a beer and wine garden -- but absolutely no waste along the way.
Cost: Free
August 30 - August 31
Boston Maritime Park
No, it's not the end of summer, but it is a great chance to spend one of your waning summer afternoons doing nothing more than hanging out on the grass, savoring the sounds of local jazz performers, and soaking up the warm sun while it lasts.
Cost: Free
Sign up here for our daily Boston email and be the first to get all the food/drink/fun the Hub has to offer.