Just like the back-to-school commercials proclaim, fall really is the most wonderful time of the year. Even if it portends darker days ahead -- think of the season as 10 weeks of ignorant bliss -- it's hard to beat autumn's (mostly) reliable lineup of warm days, chilly nights, kaleidoscopic foliage, and (mostly) more sunshine than not. That's right: #SweaterWeather, baby. Here's everything you must do in Boston -- and beyond -- this fall. 
Now through October 12
City Hall Plaza
It's a literal treat for the senses: The city's outdoor hangout has an actual whiff of pumpkin spice about it. Beyond that, there's IG-worthy fall ephemera (mums, cornstalks, hay bales), autumnal snacks from Bittersweet Homestead, and beers from Wachusett Brewing Company. What more do you need? A pile of leaves to dive into?
Cost: Free to enter.
September 13-29
Eastern States Exposition, West Springfield
Sure, the kids may be there for the rides or the livestock, but you're there to eat: fried cheese, fried Oreos, fried butter, fried Brussels sprouts (not that bad for you), and the fair's enormous (and enormously popular) Big E Cream Puffs. There's even a craft cocktail bar at this bad boy.
Cost: $12-$25.
September 15
The Greenway
Two words: free samples. Well actually, many more words than that, as this is a great chance to reboot your good eating intentions. Meet our regional farmers, fishers, and purveyors as you take in live cooking demos and watch a seafood throwdown (two chefs going knife-to-knife with their pescatarian dishes.)
Cost: Free. 
September 17
Catalyst Restaurant
Time to pop one last/one more summer-friendly bottle. Sip on five champagnes from Louis Roederer, including their Blanc de Blanc, Brut Premier, and Brut Rosé. The patio party includes food stations, passed hors d'oeuvres, and desserts. 
Cost: $95.
September 19-21
Rhode Island Convention Center
Could it be that we're actually a fashionable region? Test that theory during a weekend of runway shows that show off the work of emerging designers, which capture the interest of NYC buyers annually. 
Cost: Varies.
November 1
Boston, MA 
If you're a die-hard Boston Celtics fan, the best way to watch them take on the New York Knicks is from the private Cross Insurance Boardroom when you use your points, exclusively for Marriott Bonvoy members. Marriott Bonvoy offers benefits and endless experiences at more than 7,000 hotels across the globe, so whether you're into live music, exclusive dining events, or luxury VIP experiences, you're bound to find a perk that fits your lifestyle. Of course, they've got you covered on where to stay after the game, too.
Cost: Starting bid at 57,500 points. Auction terms apply.
September 19-22
The Elms, Rosecliff, and Marble House
Road trip opportunity #1: Head south for a chichi affair that gains you access to three of Newport's most extravagant mansions. Gatsby would be proud. 
Cost: $75-$750.
September 20-22
Sandy Pines Campground
What better time to try your butt at glamping than the fall equinox? The weekend includes S'mores, group bonfires, campfire cooking, and plenty of chances to toast the stars.
Cost: Varies. 
September 21-22
South End
If you can't be an artist, be an artistic supporer. This daytime event lets you mingle with dozens of local artists, who aren't above luring you into their spaces with complimentary wine and cheese. And psst: You support the local arts scene when you actually buy something. 
Cost: Free. 
September 22
South Hollow Spirits + Truro Vineyards
Pack your lawn chairs and cozy blankets for this daytime adieu to summer with live music, signature cocktails, food from the Blackfish Food Truck (that Kobe hot dog!), and an actual grape stomp.
Cost: Free admission and parking.
September 22
95 Prospect Street
Not everyone knows the origins of Peking ravioli: Joyce Chen. Pay proper homage to one of our culinary heroines as local Chinese restaurants stuff us silly. 
Cost: Free admission. 
September 22-28
Various locations 
No basic b*tches allowed. Toss the leggings and baggy sweaters aside and up your game for a week of runway shows, exhibits, and toasts to our fashion week's 25th anniversary.
Cost: Varies. 
September 24
New England Aquarium
We're all for stretching out the alfresco drinking for as long as possible. And the aquarium's harborside restaurant is going all out with a resort-like party that includes a pig roast, island-inspired buffet, shaved ice, rum cocktails, and a steel drum band. 
Cost: $45.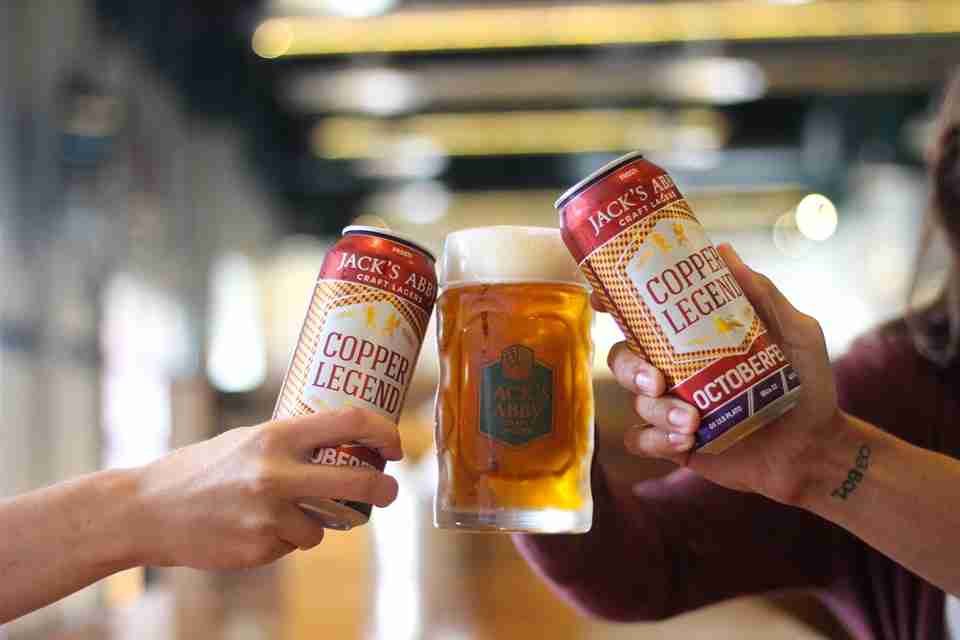 September 27-29
Jack's Abby Beer Hall
What better time to check out the Framingham brewery than during its first-ever Oktoberfest? This three-day celebration includes all the trappings: oompah bands, German-style beers, pretzels, and many a stein toast. 
Cost: Free admission (VIP packages available). 
September 28-29
Wachusett Mountain
Yay, more weekend travel in the name of eating unhealthily! We're chomping at the bit thinking of all the pulled pork and the pig roast, plus a keg toss, tattoo contest, and more. 
Cost: $9-$20 per day, plus food tickets.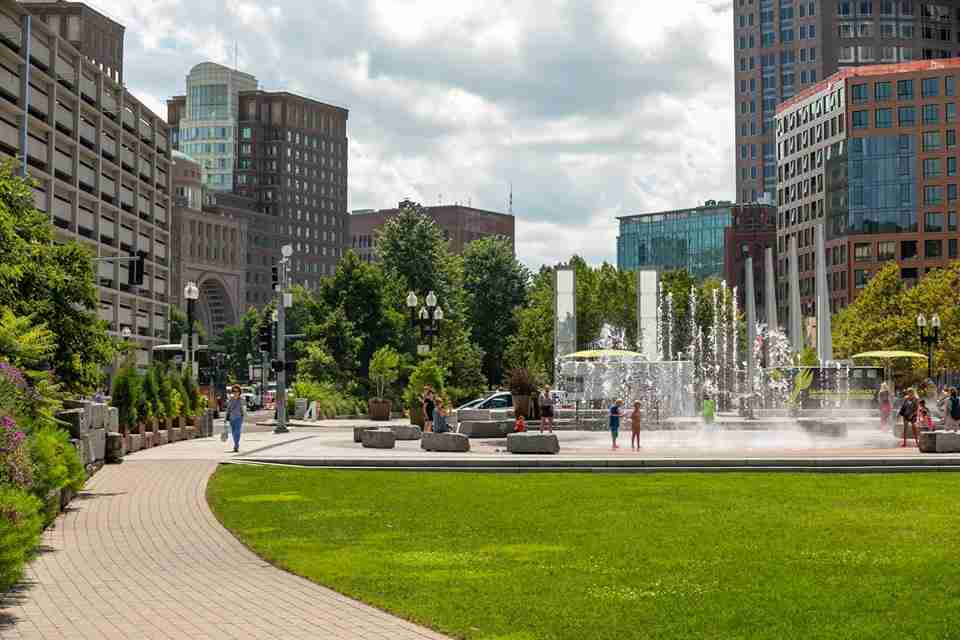 October 4-10
The Greenway
Our little city greenway turns 10! The weeklong celebration includes free dance performances, a local food truck festival, and a day of free carousel rides (totally for the kids, of course).
Cost: Free. 
October 6
Cambridge Street, East Cambridge
It's pitmaster vs. pitmaster: Cambridge's most stellar BBQers go grill-to-grill during this street festival paired with live local bluegrass. Eat your 10 allotted ribs, then start ordering more a la carte. 
Cost: $27.50-$75.
October 7
Wright Locke Farm
The Table at Season to Taste fights the good fight, bringing together guest chefs Cassie Piuma (Sarma), Lydia Reichert (Sycamore), Peter Ungár (Tasting Counter), David Bazirgan (Bambara), Brian Miller (Fat Hen), and Kristen Rummel (Honeycomb Creamery) for a massive eatathon that features guest speakers from Moms Demand Action Massachusetts and The Survivors Network.
Cost: $115.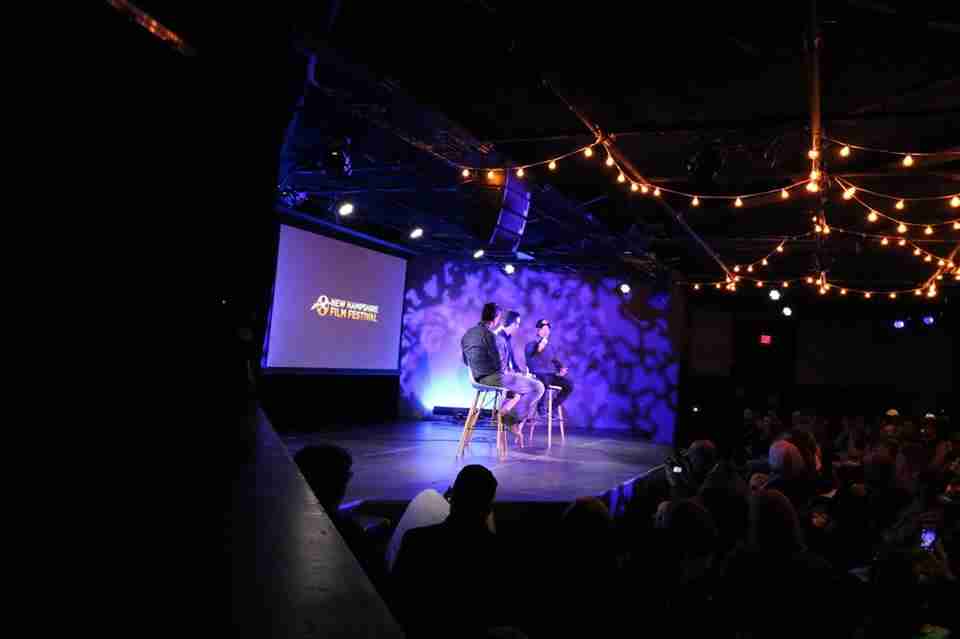 October 17-20
Portsmouth
This four-day festival lets attendees digest more than 100 films, then listen to panel discussions and attend networking events (if you are so inspired).
Cost: $25-$40 per day; $100-$225 for weekend passes. 
October 19-20
Cambridge
It's as iconic as it gets. And as athletic as it gets. Just prepare for all four seasons of weather, as the weekend typically sees at least two dramatic changes in temperatures and conditions.
Cost: Free.
October 19-20
Copley Square and Roxbury
It's yet another stellar roundup: Elizabeth Strout, Reginald Dwayne Betts, Samantha Power, Marie Lu, all in the name of reminding you that reading is awesome. 
Cost: Free. 
October 24
Boston Public Market
It's the perfect fall event, as more than 10 New England breweries and cideries pair up with market vendors to celebrate the autumnal change. 
Cost: $50-$500. 
November 15
Cyclorama at Boston Center for the Arts
The math speaks for itself: 25 local craft breweries and cideries. Seven local BBQ spots. More than three hours of gluttony. 
Cost: $60. 
December 3-January 12, 2020
American Repertory Theater
Was Melville thinking musical when he conceived of Ahab? It's time to find out. 
Cost: From $25.
Sign up here for our daily Boston email and be the first to get all the food/drink/fun the Hub has to offer.