Huzzah, it's mud season! And we mean that sincerely. March means the melting of snow, the arrival of ever so slightly warmer temps, and the reappearance of your hibernating (and pasty) friends and neighbors. It also marks the rising tide of outdoor and seasonally-inspired events, from Marathon Monday to Boston Calling, as Boston rushes to make up for the lost winter months. Here is everything you must do in Boston this spring.
Now - March 31
Eataly Boston
Eataly wants spring to get here as badly as we do. It's toasting the season's calendar arrival with two weeks of dining deals including two-course menus at all four of its full-service restaurants, with the additional option of throwing in a bottle of Italian wine for $25.
Cost: $18 for two courses at La Pizza & La Pasta, La Piazza, and Il Tartufo e Il Vino; $28 for two courses at Terra.
Now - August 25
Museum of Fine Arts
Fashion has never been a binary exercise; the MFA proves it by looking back on almost a century's worth of genre-pushing designs from the likes of Rad Hourani, Jean Paul Gaultier, Alessandro Michele, and Rei Kawakubo. (The Peacock Revolution really was the best.)
Cost: $25 museum admission.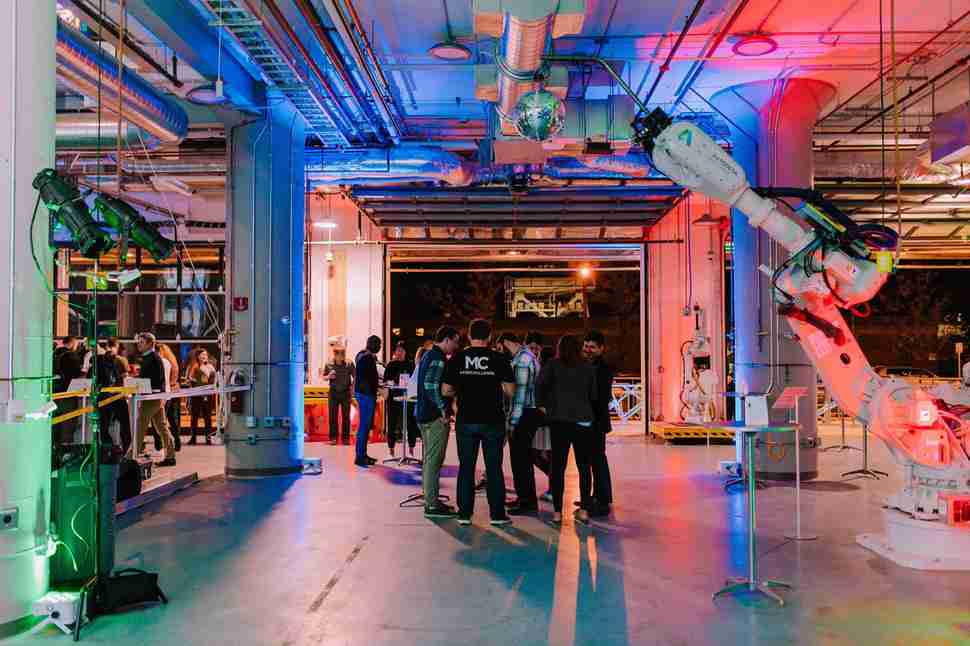 March 27 - April 7
Various locations
Feeling a need to toss it all out and start fresh? Take inspiration from a 12-day celebration of architecture, interior design, fashion, graphic design, historic preservation, and more.
Cost: Varies by event.
March 28 - April 6
Various locations
How did we get so lucky to have so much fine dining in charming little resort towns? More than 40 restaurants in and around Portsmouth (yes, that includes Kittery, Maine) are rolling out the red carpet with three-course road trip-worthy prix fixe lunch and dinner specials over the course of 10 days.
Cost: $16.95 for lunch, $16.95-$29.95 for dinner.
APRIL
April 3 - April 7
Various locations
Find some time to hear some rhyme. Events include a kickoff poetry slam, poetry-inspired music and dance, keynote addresses, panel discussions, open mic sessions, and a new poetry writing workshop.
Cost: Free.
April 6
Bambara
Why bet on the Final Four games when you can drink and vote on Bloodys? Restaurants like Bar Mezzana, Eastern Standard, Little Donkey, and Bisq will join a bracket-style throwdown that determines which spot slings the best hangover cure. (Snacks like sliders and pork belly bao buns promise the event won't descend into true madness.) Proceeds, as always, benefit Lovin' Spoonfuls.
Cost: $30.
April 7
Seaport Hotel
Haven't made it to Backyard Betty's or Lola 42 yet? Dying to finally taste the Relais & Chateaux wares of Menton? All are on hand, along with more than 20 additional eateries, at this annual eat-around that benefits the South Boston Neighborhood Development Corporation.
Cost: $55.
April 9
Fenway Park
Well, yes, we won the World Series last year, thank you very much. But reports out of spring training suggest that the young players are hungry for more—much more. So call in sick on Tuesday for the home opener versus the Blue Jays and either auction off your car for ballpark seats or commit to a watering hole early.
Cost: Your rent money plus some, but bar seats are free.
April 12 - April 21
Various locations
While it's an undeniably kid-friendly week, plenty about this science fest (the first of its kind in the US) caters to more mature audiences: late nights at the observatory, a locavore scavenger hunt, a coffee extraction workshop, and a Feminist Bird Club bird walk. And who, young or old, can resist a robot zoo?  
Cost: Varies.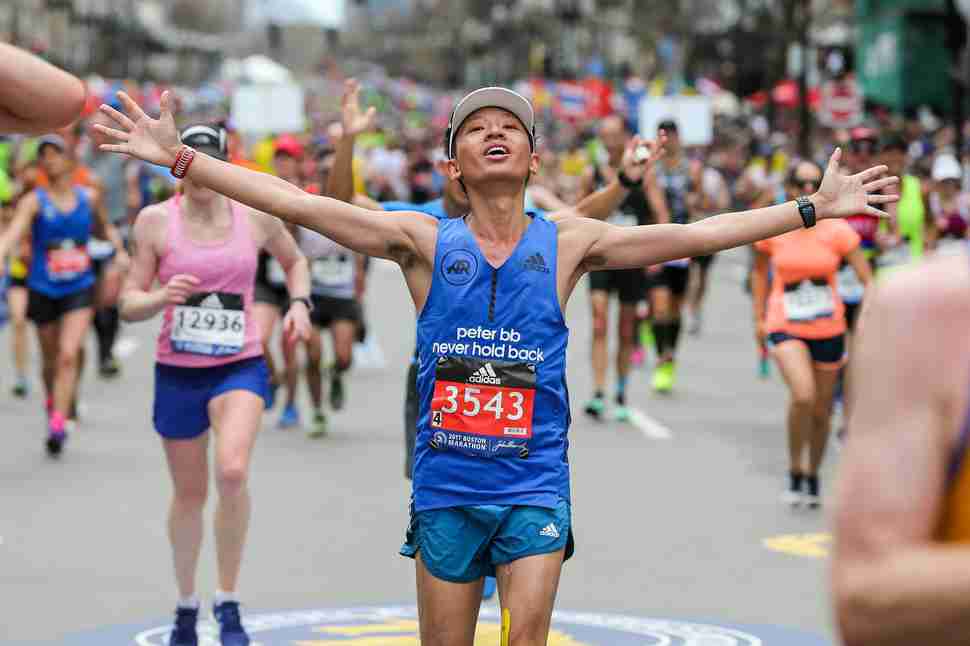 April 15
Hopkinton to Back Bay
No need to sell this one -- this is Boston pride at its funnest and fiercest.
Cost: Free.
April 26 - May 5
Various locations
A statewide celebration involving hundreds of participants, ArtWeek reminds us that ours is not just a left-minded region. Grab a Zipcar and zip around Massachusetts to discover everything from craft-making demos to theater performances and musical concerts.
Cost: Varies (mostly free).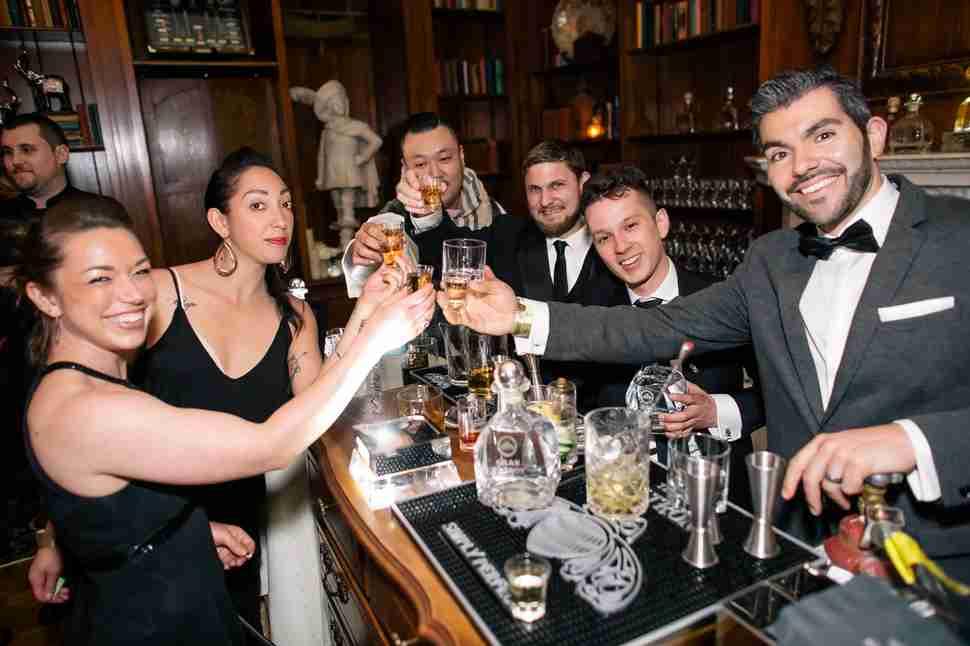 April 26 - April 28
Various locations
"Learn by day, celebrate all night." That's our kind of slogan. Days are for drink-making demos and lectures on spirits and bitters. As the sun sets, attentions turn to tastings and after-parties.
Cost: Saturday pass is $85, and Sunday pass is $110
April 26 - April 28
Nantucket Island
Nothing screams "spring!" more than Nantucket's annual flower bacchanal. The weekend-long fete doubles as the island's annual rebirth: seasonal hotels and restaurants throw open their doors, summertime visitors book a special one-off ferry ride, and Cisco Brewery starts hopping anew. Start packing provisions now for the Sciosconset Tailgate Picnic, and pray for good weather.
Cost: Free.
April 27 - April 29
Museum of Fine Arts
There's nothing like a collection of gorgeous floral installations to break you out of your winter doldrums. Enjoy floral arrangement demos, walking tours of the various arrangements, and dining at the Art in Bloom cafe. If the weather cooperates, you can also take an outdoor tour of the grounds. Pick up a souvenir at the Art in Bloom Market and Garden Cart to keep the springtime vibes going.
Cost: $25 museum admission.
MAY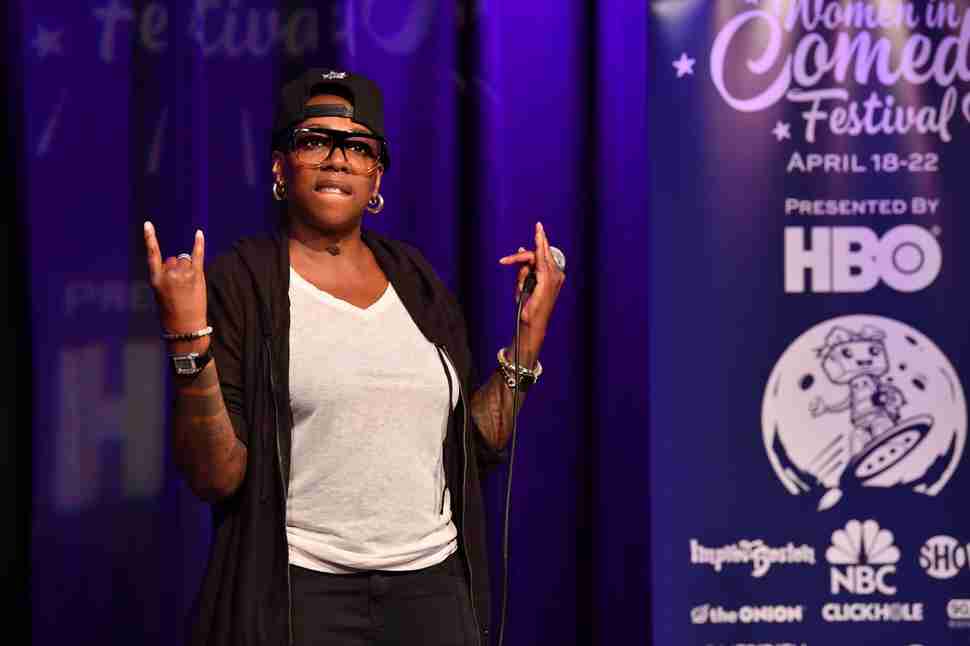 May 2-5
Various locations
First off: Maya Rudolph, Amy Poehler, and Tina Fey should have hosted the Oscars. Second off: while many of the performers have yet to be announced, you can expect the three-day fest (now in its 10th year) to once again feature at least 200 local and national performers including Phoebe Robinson, Nikki Glaser, and improv group Wild Horses.
Cost: Varies.
May 5
Boston Common (start and finish)
It seems like the weather always cooperates for this annual walk, as thousands of your fellow do-gooders gather on the Common for the start of a 20-mile walk through the city in support of more than 250 anti-hunger programs across the state.
Cost: $25-$35 registration fee.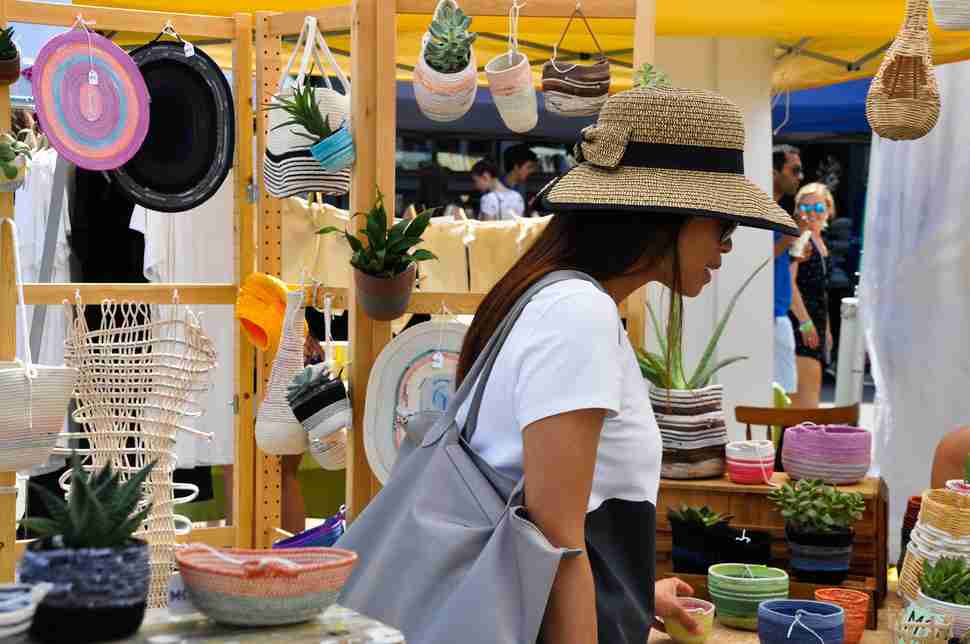 May 5
460-540 Harrison Avenue
It's your one-stop summer Sunday shop complete with artist booths, farmer's market vendors, food trucks galore, a beer garden, and live musicians. Just don't attempt parking. Runs every Sunday from May 5-October 27.
Cost: Free.
May 10
Kennebunkport, Maine
Been itching to finally try your hand at this high-end camping thing? Today's the day our regional glamping option reopens to the public. Six additional rooming options are available this season including an Airstream, a Shepherd's Wagon, and a glass oasis dome.
Cost: Glamping options start at $199.
May 11
Somerville
Somerville sure knows how to throw a party. More than 200 bands will hit front porches throughout the city to offer free al fresco concerts—everything from Bollywood funk to American space rock (yes, these are both real genres).
Cost: Free.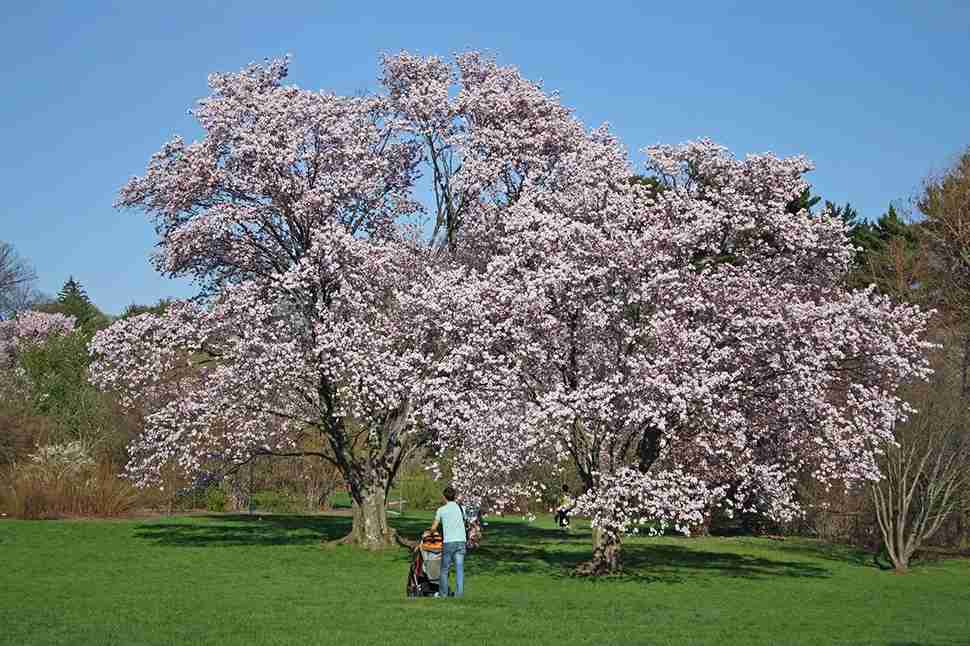 May 12
Arnold Arboretum
When the smell of lilacs hits the air, you know spring has truly sprung. Drink in deep the sights and smells of one of the largest collections of lilac bushes in the world as everyone and their neighbor descends on the arboretum for a collective picnic.
Cost: Free.
May 14 - May 19
35 Palmer Road, Brimfield
While you have three chances to hit up this massive market each year, spring is the money: the weather is temperate and the vendors are overwhelmed with winter finds. Keep an eye out for Martha Stewart, and plan to pace yourself as you browse the wares of 1,000 dealers. Additional markets are held July 9-14 and September 3-8.
Cost: Free (technically).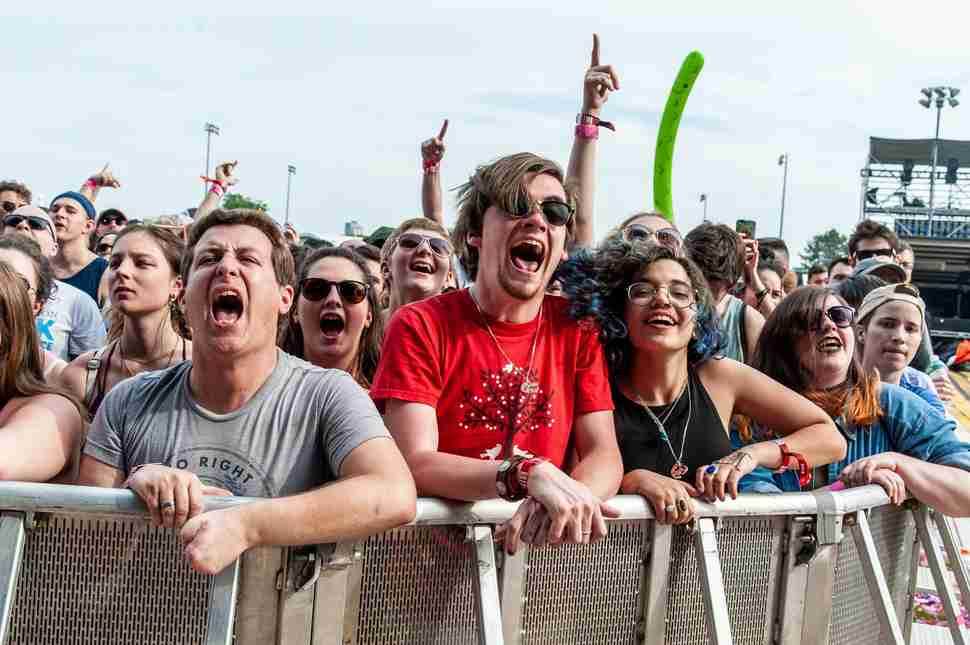 May 24 - May 26
Harvard Athletic Complex
Who needs a Memorial Day getaway, anyway? Twenty One Pilots, Janelle Monae, Tame Impala, Travis Scott, Greta Van Fleet, and dozens more bands -- plus comics, including Fred Armisen and Michael Che -- make a very strong case for staying home this weekend.
Cost: $279 and up for a 3-pay pass; $114 and up for single-day entry.
Sign up here for our daily Boston email and be the first to get all the food/drink/fun the Hub has to offer.