The Things You'll Miss After Leaving Boston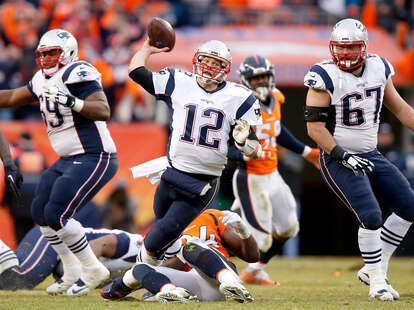 Ezra Shaw/Getty Images Sport/Getty Images
Boston is a place that sees a lot of people come and go. That could be because they're passing by as they attend one of our over 35 colleges, or maybe they're just getting fed up with our cold (cold, cold) winters. Whatever it is, people move on. After they do, they soon realize there are certain things our city has that the rest of the country just doesn't. Therefore, nostalgia sets in and they start to miss the things Boston offered. Like these...
Having a true sports legacy
There's a rich history of sports and championships in Boston, from the Celtics to the Sox to the Pats. It's something the hometown crowd is utterly proud of, and it's a big reason people hate us. Sadly, something folks outside of Boston don't understand is that we get the struggle (
remember the curse?
) and are grateful and elated when we win. Having said that, we get all the more bummed when our teams perform poorly, which is something that can have us mistaken for being insufferable fans... or just sore losers.
Dunkin' Donuts
There's a Dunkin' Donuts just around every corner in Boston. Actually, you can sometimes see one while standing in another one. And with nearly 61 locations in this city alone, it's literally where we spend our mornings.
Clam chowder
It's made with cream. End of story. You can get it elsewhere, but it's not the same.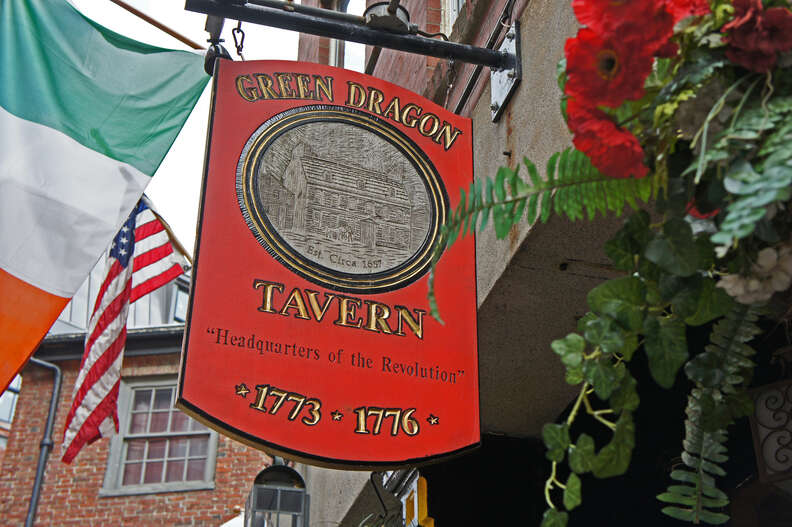 The history
One of the things I enjoy most about Boston is seeing the old buildings and monuments and discovering the history behind them. Everything is historical in this city, from the Bunker Hill Monument (which is a memorial for the Battle of Bunker Hill) to the likes of the
Green Dragon Tavern
, which dates back to 1654. Even the oldest house in this place, the James Blake House, is from 1661, which is pretty damn old.
Being in a 'smaat' town
Thanks to Harvard, MIT, Brandeis University, and the other slew of over 35 colleges in the Boston area, people can think you're smart if you're from here. It's invigorating to walk into a café and hear conversations about everything from decoding DNA to social liberalism in the developing world.
That unwavering love of Tom Brady
People apparently hate him everywhere else. I mean, did they actually boo him at the Super Bowl?

The Charles
Massachusetts has the ocean, but Boston gets the Charles River -- and you'll miss it once you leave. From exercising along the water to sailing during community boating, we're pretty lucky to have this.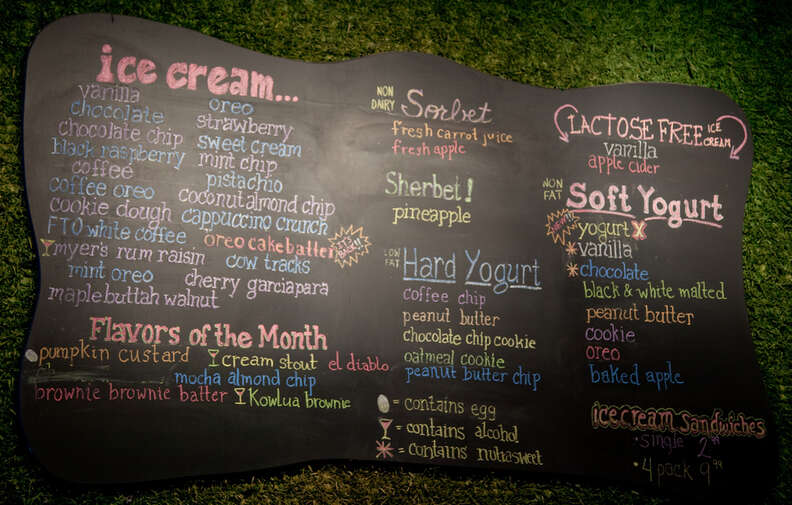 Eating ice cream all year round
Apparently there are people from other parts of the country -- namely the cold ones -- who believe ice cream should only be eaten when the weather gets cold. Well, tell that to the line of people outside JP Licks in the dead of winter. We don't care: rain or shine, blizzard or snowstorm. Just get us a pint of that coffee Oreo and we're set.
Not caring about fashion
I look at the fashion folk in New York wearing their cute jackets and ripped jeans in the middle of winter. Then I get back to Boston and realize that we really don't have the care to worry about that stuff. Honestly, I think we would almost feel silly if we did.
Of course, maybe a lot of it has to do with our weather. The winter months are very cold; you can't be fashionable when all you're trying to do is bundle up as much as possible so you don't freeze outside... when you're waiting in line for ice cream, of course.
The snow
Hear me out. I realize this might be the primary reason you're leaving. And though you might hate it while you're here, you'll definitely be thankful for having gone through it. Boston winters and snowstorms are tests of willpower. After we all come out of our holes at the beginning of April, we know we've shared something special, albeit depressively painful. But hey, we're stronger for it, unlike those softies in California.

Having all the seasons
It's weird to think not everyone has a spring, summer, fall, and winter -- or that Christmas is celebrated with palm trees and 70 degree weather. Some of the prettiest times of the year in Boston is the changing of the seasons. We're talking when the leaves change colors and sweater weather returns; sips of warm apple cider and whiffs of pumpkin spice fill the air. And after what seems to be an interminable winter, it's invigorating to see the state "defrost" and buds return to trees.

Craft breweries and distilleries
We have enough breweries and distilleries around town to not only drink our hearts out, but also tour and learn a little something about hops, barley, and grains. While the big guys like Sam Adams and Harpoon are fine, it's the smaller breweries like Downeast Cider or Night Shift Brewing that offer a more fun free tour. You know, fun adult things like board games and arcades.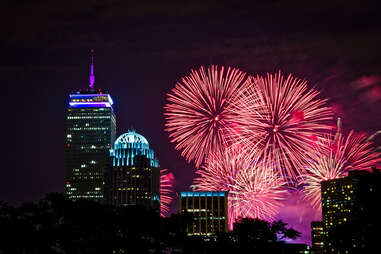 July Fourth
If you're from Boston and you see how people from other parts of the country celebrate the Fourth, it's cringe-worthy -- especially when you hear friends in California say they watched the fireworks near Sleeping Beauty's castle in Disneyland. In Boston, fireworks, hot dogs, cookouts, historical reenactments, and the Boston Pops Orchestra are everything that makes the Fourth of July. Frankly, it just isn't the same anywhere else.
Sign up here for our daily Boston email and be the first to get all the food/drink/fun the Hub has to offer.
Christina NG is a Boston-based food and recipes editor. She's one of those annoying girls who has to take a picture of everything she eats. When she's not wreaking havoc in the kitchen or taking pictures of food, she's out visiting her favorite open-air markets. If you're interested in following her crazy adventures or want to see what she's cooking up, check out her website EastMeetsKitchen.com.