Halloween in Salem, Massachusetts, looks a lot different this year. But the vibrant folklore surrounding its history and those falsely accused of witchcraft never gets old. Despite the absence of tried-and-true favorites like parades and street performers, Salem still has plenty to offer this month, both in-person and online, like a remote costume contest, a new exhibit about the Salem Witch Trials, a Tales and Tombstones Trolley, virtual house tours, and self-guided walks.
But whatever you do, safety first. The city of Salem has updated its safety protocols from now through Halloween. Read this updated message for information on additional business, alcohol and parking restrictions, along with a full listing of the city's previous safety measures. Please wear a mask (it's mandated), stay socially distant, and use plenty of hand sanitizer. Here are nine ways to safely celebrate Salem's legacy.
For the first time in nearly 30 years, the museum is displaying rare, original documents from the trials, among them, a 1494 copy of the infamous
Malleus Maleficarum
, a guidebook for witch-hunters also known as
The Hammer of Witches
. If you can't make it in person this year, you can
view these documents
online.
Dress up to the eyes for this virtual costume contest
Go all out in the comfort of your own home and win some green during this virtual
Halloween At Home
costume contest. The winner gets $500 and other prizes are provided by Netflix's
Hubie Halloween
and the
Salem Horror Festival 2020
. The submissions window closes October 22 and the contest goes live October 24, with the winner announced at noon on Halloween.
Unravel myths about the trial
The Salem Witch Trials were
rooted in hysteria
. More than 200 people were accused of practicing witchcraft, and 25 died, all because several young women pointed the finger at others. The
Myths and Misconceptions
daytime walking tour debunks still-lingering common beliefs about that dark time. The one-hour tour stops at the
Witch Trials Memorial
and the 17th-century jail that held accused witches. Private tours only.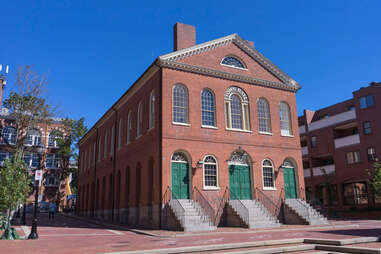 Visit all the film locations from Hocus Pocus
The
Hocus Pocus
sequel has the green light. Why not revisit its on-location sites sprinkled throughout Salem? There's
Pioneer Village
("Salem Village"), Phipps Elementary School (Max & Allison's school),
Ropes Mansion
("Allison's House"), or
Old Town Hall
—the site of the Halloween party.
Visit this list
to pick your poison.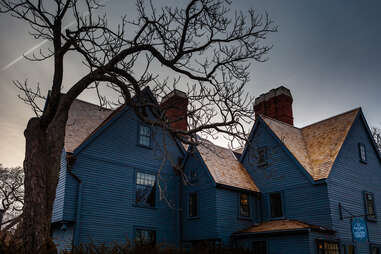 This storied site is one of the oldest timber-framed homes in North America, and inspired Nathaniel Hawthorne's novel of the same name. Over its lifetime, it's grown from a two-room, two-story house into a 17-room, Georgian-style mansion measuring more than 8,000 square feet. Only the grounds and gardens are open for timed visits. Go
online
for advance tickets.
Every innocent person who was prosecuted or killed in the Witch Trials is a tragedy, but
Rebecca Nurse
's story was a particularly egregious case. One of the oldest women to be accused of witchcraft at 71, Nurse had many defenders, but she was still hanged. Oral tradition dictates that her body was buried at
this homestead
. Tours are limited and subject to change.
This
virtual film festival
reunites stars from
Gremlins 2: The New Batch
and
The Howling
, including Zach Galligan, Dee Wallace and Robert Picardo. View retrospectives of those horror movies along with
Friday the 13th VI: Jason Lives
,
Stephen King's It
,
A Nightmare on Elm Street 4: The Dream Master
,
Cecil B. Demented
.
Panels include
talks by directors John Dante and John Waters.
Sign up here for our daily Boston email and be the first to get all the food/drink/fun the Hub has to offer.
Emily Reily is a freelance writer who once saw the witchcraft high priestess Laurie Cabot inside a Salem CVS. Send all supernatural messages to @radiobites.