How do we love Boston summers? Let us count the ways. For starters, it's no longer snowsuit season. For another, people actually smile --
something we're not always known for
. But mostly, it's the time for feather-light clothing, barbecues, outdoor workouts, and alfresco happy hours -- down by the water, ideally. If you think you've seen and done all the things that make Boston summer great, we've got 50 tips for taking every aspect of the season to the next level (yes, we liked to count).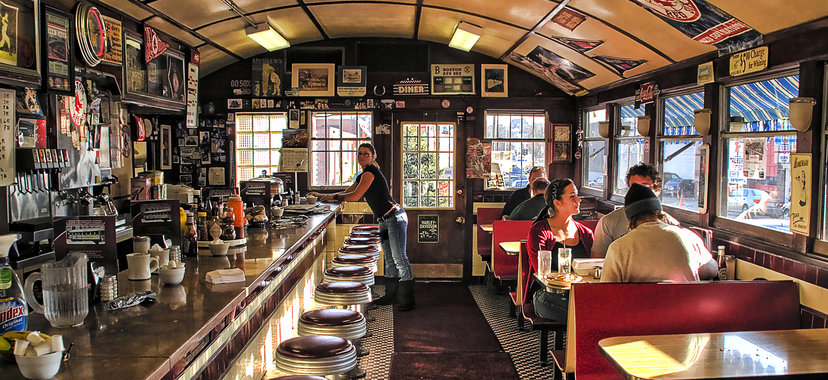 1. We know why you're screaming -- we're screaming for ice cream too. Head to the ever-awesome Gracie's Ice Cream for experimental flavors like peach basil and salty whiskey.
2. Island Creek Oysters wants to set you up for bubbly and bivalves cocktail hour. Head to their retail store in Duxbury for the freshest shuckers around, plus whatever other critters they've just plucked from the sea. (Razor clams? Scallops? Who knows!)
3. Remember when summer was all about simple food and endless games of Ms. Pac Man? Bit Bar sure does, which is why the new hybrid restaurant-slash-throwback arcade is so genius.
4. Is there anything more quintessentially summer than strawberry rhubarb pie? Grab a slice to go from Rosebud American Kitchen & Bar. (The mixed berry ain't bad either.)
5. Basically, you just want to eat simply prepared New England seafood for the next two months. The new Saltie Girl inside MET Back Bay totally has your back, with an all-killer lineup of clam chowder, fried oysters, and a lobster roll served either hot or cold.
6. Hot dogs and summer go together like peas and carrots, which is probably why Kirkland Tap and Trotter relaunched its Top Dog menu; each Monday, a celebrated local chef guest turns out a different gourmet dog.
7. Branch Line already serves the best roast chicken in town -- but now you can enjoy it between bouts of bocce on their new outside courts.
8. Barbecuing is divine, except for all of that hard labor -- this is the time of year when the livin' is supposed to be easy. So instead, head to the just-opened Smoke Shop and let pitmaster Andy Husbands do the work for you.
9. Because you'll probably be brunching every Sunday from now until September, it might be time to check out some undersung midday spots.
10. Doesn't an "Air Deck Picnic" just sound cool? At Coppersmith, groups of up to 20 people can reserve a rooftop table by pre-ordering a smorgasbord of barbecue, tacos, fresh fish, and sliders, all served in a vintage Radio Flyer wagon.
11. Brunch will always be your best excuse to drink before noon. It's just best to keep it close to home.
12. Adult slushies. Are there two greater words in the English language? The roofdeck at Legal Harborside has revamped its summer cocktail list to include four stiff ones poured over crushed ice.
13. Have you checked out Boston's third-wave coffee scene yet? Because it's actually pretty damn good.
14. Of course, the big chains also come through with some pretty fine iced coffee and cold drinks.
15. Make this the summer that you become a true Bostonite, and check out the city's most important bars. 
16. ...but just remember that your bar of choice says a lot about you.
17. Because Fido needs liquid courage, too. At the twice-weekly Yappier Hours at Liberty Hotel, your four-legger can slurp his "puptail" while you enjoy a drink of the more traditional variety.
18. Did you know that South End Open Market actually permits you to drink while you shop? Consider your Sunday set.
19. $30 fishbowl cocktails on Tiki Tuesdays? $12 flights on Wine Wednesdays? Thanks, Tamo Terrace!
20. To make the cut of best Irish bars in Boston is no small achievement. We've got your summer hit list here. 
Advertisement
Because summer, without a little heat, would be pretty boring. You can add even more spice to your plans by escaping with Jack Fire, a smooth whiskey with a red-hot cinnamon finish.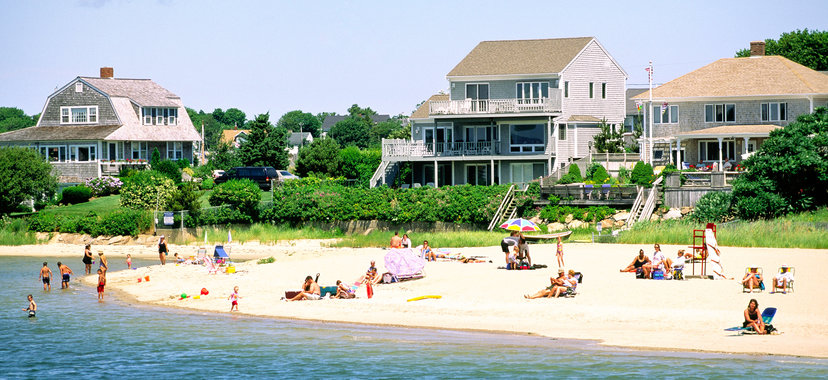 21. We love it when older New England motels experience a rebirth. The totally revamped Cliff House in Ogunquit, Maine, is slated to reopen this August and is taking reservations now. (Also, you might have guessed this, but it's on a cliff.)
22. Feeling serious summer camp nostalgia? Kimpton Taconic Hotel in Manchester, Vermont, just launched a new adult sleepover offering, with three-night sessions coming up August 25-28. Think ziplining, kite-making, and serious s'mores consumption.
23. Speaking of revamped hotels and camp memories, the redesigned Summercamp on Martha's Vineyard (formerly the Wesley Hotel) pretty much demands an island overnight.
24. Yes yes, the Bush dynasty lives there, but the Kennebunks are also home to stunning beaches, a floating restaurant, a brand-new music venue, and arguably New England's best lobster roll.
25. For every Provincetown and Lenox, there's an underrated Massachusetts town just awaiting your discovery.
26. The best way to experience Cape Cod? Leave the beaten path and take your tips from a local. Oh, and consider taking the train there. Especially since it's dog-friendly.
27. Ski resorts never get their proper due in the summer months—which means Vermont spots like Stowe are prime for the taking. Check out the new boutique hotel Field Guide and its new new Picnic Social restaurant, which is all fried-chicken sandwiches and shuffleboard, with a dash of corn hole thrown in.
28. Connecticut gets such a bad rap 'round these parts, but just consider: underdiscovered vineyards, Ocean Beach Park, and New Haven pizza. Sorry, apizza.
29. If you headed to Portsmouth just for the deck dining, we wouldn't blame you. But don't forget about the Prescott Park Arts Festival and the monthly gallery walk, both completely free ways to get your art on this summer.
30. There are a plethora of undersung US islands, and at least three of them sit in New England.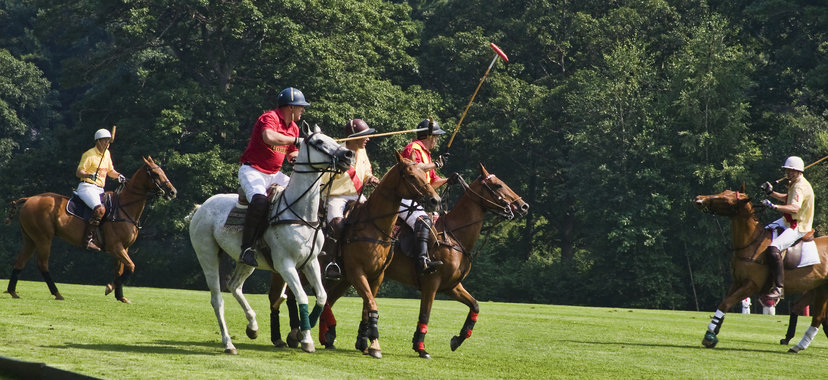 31. Did you know that just north of Boston is the oldest active polo club in the nation? Pack a picnic, don your white-glove finest, and hang with the 1 percent at Myopia Polo Club.
32. Crazy but true: you can go glamping in the middle of Boston Harbor -- Peddocks Island, just a short ferry ride away, has debuted new yurts this season.
33. Entertaining out-of-towners is surprisingly easy during the summer months (hint: take them kayaking on the Charles).
34. It's also the perfect season for cheap date nights.
35. Play pretend-Brahmin for an evening on the decks of the Full Moon, a restored 1948 yacht courtesy of Karma Crew Yacht Charters (we like the sunset beer and oysters cruise).
36. Or you can keep it a little more casual and knock back some beers on a Tall Ship during the monthly Thirsty Thursday Sails.
37. A little gratis salsa never hurt anybody.
38. You know what's secretly awesome? Heading to Gillette Stadium for a New England Patriots preseason game in August. The weather is perfect, the players are laid-back, and you get to play scout for an evening. You can even stay the night at the Renaissance Boston Patriot Place Hotel if you're so inclined.
39. Boston Lobster Tours takes you out on the Harbor to get you up close and personal with the daily doings of local lobstermen. The best part? You get to keep the catch.
40. Do we even need to sell you on rooftop swimming at the Colonnade? Okay, here's one more enticement: the roofTOP Chefs program hosts a different local chef each Tuesday who'll slap together some caz yet sophisticated poolside snacks and drinks.
41. Boston has a ton of outdoor concerts, some free, all spanning different genres and artists. So to make your life easier, we've put together one handy list.
42. It's like the most Boston event of the summer: The Revere Beach Sand Sculpting Festival (July 22-24), where you'll see plenty of amazing creations and at least one banana hammock you'll wish you could unsee.
43. The Lawn on D was plenty awesome last summer, but they've kicked it up a notch in 2016 with more live music, outdoor workouts, Sunday Fundays, and Friday lunch breaks with music and food.
44. It takes a little sleuthing, but free outdoor movies abound all over the city. Start at the Hatch Shell, then work your way out to the Boston Harbor Hotel.
45. Shakespeare on the Common. Love's Labour's Lost. Be there (July 20 - August 7).
46. Chances are good you'll never step foot onto the field of Fenway in any professional capacity, which is what makes Picnic in the Park (August 14) so special. Oh, that and the fact that you get players' autographs.
47. Drink among the gorillas and ocelots -- better than your coworkers, right? -- at Brew at the Zoo, an animalistic but strictly adults-only affair (August 20).
48. Why do we love the Boston Green Fest (August 19-21)? Because you get a wine tent and free fitness classes (translation: less guilt).
49. The Boston Carnival Parade (August 26) is the perfect opportunity to learn about Boston's rich Caribbean culture.
50. Which Fenway Park concert are you going to blow your summer budget on: Paul McCartney (July 17), James Taylor (August 3), or Pearl Jam (August 5 & 7)? Think carefully -- your answer says a lot about you.