Although it's always sad to bid summer adieu, in Charleston, fall ushers in some of the best weather, festivals, and events of the year. We've got big-name celebrities and musicians, food and drink festivals, Broadway shows, and even a Comic Con-themed party happening this season, which means you'll have no trouble finding ways to fill your evenings and weekends. Avoid the FOMO life by planning ahead using our fall calendar as the must-follow social guide of the season.
Recommended Video
HearseCon Is the Biggest Hearse Event of the Year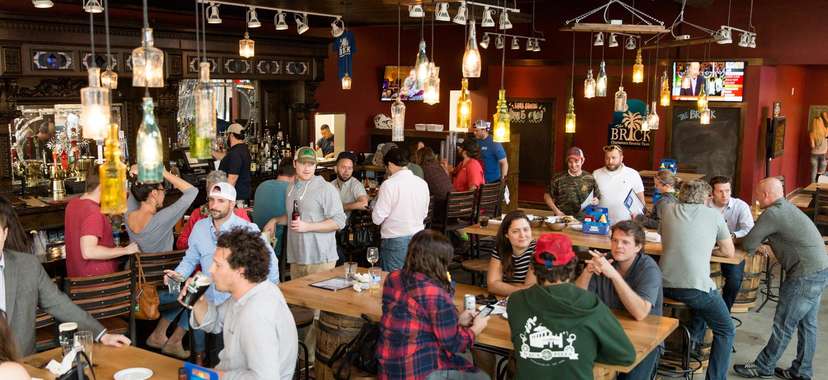 September 2
The Brick
The Brick has combined two classic drinking activities -- karaoke and flip cup -- to result in one amazing game with more on the line than ever before. Teams of five players play a round of flip cup, with the winning team getting the bonus of being able to pick the losers' song to sing in karaoke. The winner advances for a chance to win $500. Start flexing those flippin' muscles now!
Price: Free to attend
September 3
Joseph P. Riley Stadium
America's pastime is coming to an end for the season, so help send it off with a bang by attending the final game at the Joe. To celebrate, the stadium is giving you a chance to watch the game with your own Riverdog (aka, just your dog) Bring your dog down to The Joe so man's best friend can enjoy all the fun too. Plus, you'll get $1 beers and $1 hot dogs all night long!
Price: $8-105, depending on your ticket
September 8 - 16
Various locations
Charleston is a city surrounded by (and sometimes underneath) water. To honor our various creeks, basins, oceans, harbors, and rivers, the city has started Charleston Water Week with a plethora of events meant to highlight these great waterways. You can take part in everything from fishing to hydrobiking to wakeboarding to underwater hockey around the lowcountry for a great price during this aquaphilic event!
Price: $5-200, depending on the activity
September 15 - 22
Various locations
Although Gay Pride Month is officially in June, Charleston celebrates our Gay Pride in September. This year's event is bigger and better than ever before: We're talking eight days chock-full of events that capture the many facets of joy and pride of the gay experience, all culminating with a giant gay pride festival (and after-party, of course) on Saturday the 22nd, featuring Betty Who and Le1f. Pro tip: Get your tickets now for things like drag brunch, LGBTLOL, and the Charleston Real Rainbow History tour, because they're likely to sell out fast.
Price: Each event is priced individually and ranges from free to $45
September 21- 23
Folly Beach
Folly throws a giant Sea and Sand bash every fall to celebrate the end of the summer season. This year's main event -- the street festival -- is happening on September 22 from 10am to 4pm and will feature over 65 vendors, live music, a silent auction, and a number of Folly Beach restaurants serving up delicious bites.
Price: $5-10 for the festival
October 6
Gaillard Center
The multi-talented and always hilarious Emmy Award® and Tony Award® winning actress, singer, and voiceover artist Kristin Chenoweth is coming to Charleston! See her live on stage for an intimate night of music, costumes, and emotional ballads that all ages can enjoy.
Price: $45-125
October 6
Charleston Music Hall
Local darlings Jump Little Children are celebrating their ninth studio album release with a party at the Charleston Music Hall, with special guest SondorBlue (another local Charleston group).
Price: $30-40
October 7
Famulari's Brewpub
Few things pair as well together as pizza and beer, and at Famulari's Oktoberfest, you'll get the best of both worlds. Enjoy live music, pizza eating contest, a stein hoist competition, and tastings of a brand new Oktoberfest beer from Fam's brewpub.
Price: Free to attend
October 9
Gaillard Auditorium
The hilarious British comic Eddie Izzard is touring around the world in honor of his new memoir "Believe Me: A Memoir of Love, Death and Jazz Chickens." You can expect a mix of stand up, personal anecdotes, photos, and readings from his memoir.
Price: $39-206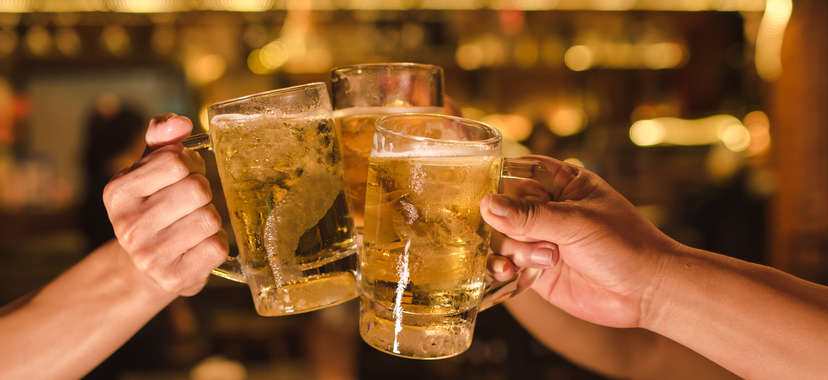 October 10
The Brick
Are you the jokester of your friend group? Were you voted "Class Clown" in high school? Do you have dreams of being a stand-up legend? If you answered "yes" to any of these questions, you should show off your skills at The Brick's Comedy Open Mic night, which happens on the second Wednesday of every month.
Price: Free!
October 12 - 28
Footlight Players Theatre
The Footlight Players are putting on The 39 Steps, the classic Alfred Hitchcock comedy (it won two Tony awards, y'all!), for just 11 shows in October. The show is a whodunnit caper that features over 150 unique and eccentric characters, all played by just four actors. You won't want to miss out!
Price: $8-32
October 18
Charleston Music Hall
Comedienne Kathleen Madigan is bringing her Boxed Wine and Bigfoot Tour to the Lowcountry. Be sure to prep by binging her specials on Netflix and pre-gaming the show with a nice box of Franzia.
Price: $39.50
October 20
Sterling Hall at the Hyatt House Downtown Charleston
Last year's event was such a success that Yelp is bringing YelpCon back for round two. This year's YelpCon will feature even more food, drink, and entertainment than last year, and all of it for free. It's a giant fundraiser for charity, and there will also be a costume contest, so you'll want to start planning your costume now.
Price: Free with a charity donation (suggested $10)
October 24- November 4
Exchange Club Park, Ladson
Arguably one of the best things about fall in Charleston is the arrival of the Coastal Carolina Fair. In addition to midway rides and games, and live music and entertainment, you're coming here for the smell of foods-that-shouldn't-be-fried-but-are-fried-anyway wafting in the air.
Price: $6-25, plus the cost of food and midway tickets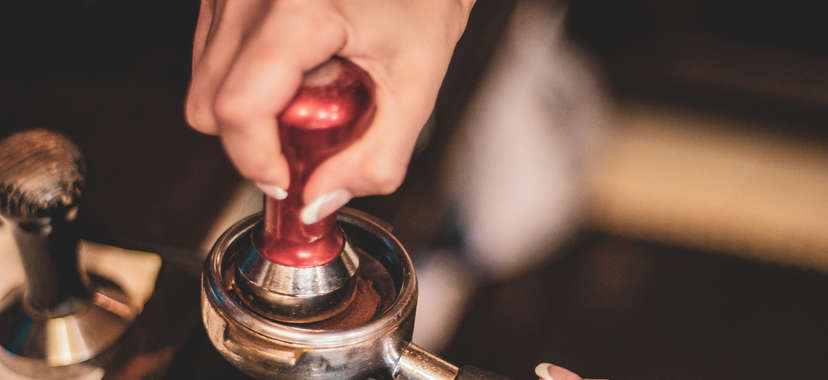 October 28
Memminger Auditorium
Calling all coffee addicts: The Charleston Coffee Cup is back for its fourth year and ready to help you get your (coffee) buzz on. You'll sip lots of different coffees and have the chance to compete in a "best caffeinated costume" contest, and there'll also be trick-or-treating for the kids.
Price: $20-30
November 1
Charleston Music Hall
They blessed the rains down in Africa, and now they're blessing Charleston with a one-night performance of some of their greatest hits.
Price: $59.50-95
November 3
Downtown Charleston
If you know all the words to the Fresh Prince theme song, this is the bar crawl for you; your entry gets you a koozie and slap bracelet, plus $2-5 drink specials at different Charleston bars, and lots of '90s tunes (of course).
Price: $20-40
November 3
Visitor's Center Bus Shed
The Lowcountry Hoedown is an annual party celebrating the Lowcountry's four favorite "B" words: bourbon, brews, BBQ, and bluegrass. Grab a pardner and do-si-do on down!
Price: TBD, but last year tickets were between $40 and $65
November 3
TBD
This annual event is a fundraiser for Charleston's parks, and is always a great time. This year is disco-themed, so you can expect to see lots of '70s costumes, street food, cocktails, and exciting disco-themed performances.
Price: Coming soon!
November 7
The Brick
On the first Wednesday of every month, The Brick invites you to come out and test your cleverness with a competition-style game of Cards Against Humanity. The comedian host of the evening judges your most hilarious responses to some already raunchy prompts and picks winners throughout the night. Also enjoy discounts on select whiskeys and wines to help lubricate your creative muscles.
Price: Free to attend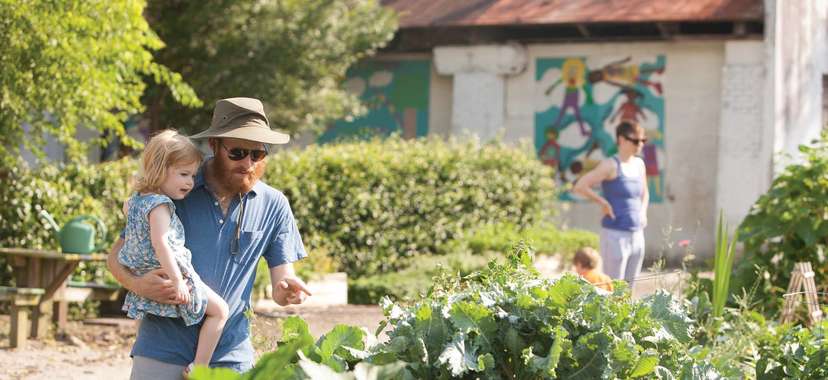 November 8 - 11
Charleston Library Society
Celebrate all things scholarly and literary at this festival that's a partnership between Charleston, SC, and the Charleston Farmhouse in Sussex, England. You can expect a blend of international authors and speakers, plus lots of new books to add to your reading list.
Price: $25-500
November 9
Music Farm
The country singer, known for his hits like "Take Back Home Girl," "Fix," and "New Phone, Who's This" will be rockin' out the Music Farm; grab your cowboy boots and get your tickets before they sell out!
Price: $25
November 10
Francis Marion Hotel
The only thing better than a gala is a gala that benefits pets. Pet Helpers's annual fundraiser features live entertainment, great bites, and a live and silent auction that helps to buy food, housing, and care for local animals.
Price: $175 for a single ticket
November 10 - January 1
James Island County Park
One of the best holiday lights displays in the country (and biggest source of traffic on James Island), the James Island County Park Holiday Festival of Lights kicks off its 29th year with a grand opening party. The ho-ho-holiday lights are open through January 1, 2019.
Price: $20 per vehicle
November 16
North Charleston Performing Arts Center
Ray LaMontagne -- known for his roots-music ballads -- is bringing his acoustic tour to the North Charleston Performing Arts Center. If you like Joe Purdy, Amos Lee, or Iron & Wine, you definitely won't want to miss this show.
Price: $35-89
November 16
Charleston Harbor Resort & Marina
Different restaurants and Kansas City Barbeque Society participants will be up all night smokin' and pullin' meat, and you get to be the judge! Put your taste-testing skills to good use by helping to crown a BBQ winner in the categories of "best chicken wings" and "best pulled pork."
Price: $5-10
November 18
Gaillard Center
Spamalot is a hilarious Broadway musical comedy based on the classic Monty Python movie, Monty Python and the Holy Grail. Laugh along as King Arthur and his knights battle flying cows, killer rabbits, and French insults as the search for the elusive Holy Grail.
Price: $30-94
November 23
Black Fedora Theatre
Comedy-mystery theatre The Black Fedora is putting on its annual holiday show, a "hapless holiday heist" about a hardworking criminal trying to give his family a nice Christmas. Audience members get to participate as various members of the show, so you're guaranteed a few laughs at your friends' expense.
Price: $15-24
Sign up here for our daily Charleston email and be the first to get all the food/drink/fun in town.