Contrary to what Game of Thrones would have you believe, winter is long gone and spring is here to stay… for at least a little while, until the humid days of summer come roaring back with a vengeance. Regardless, it's time to trade your boots for sandals and swap out your parkas for tank tops as you spend more than a little time enjoying each and every one of the following awesome spring events in the Holy City.
MARCH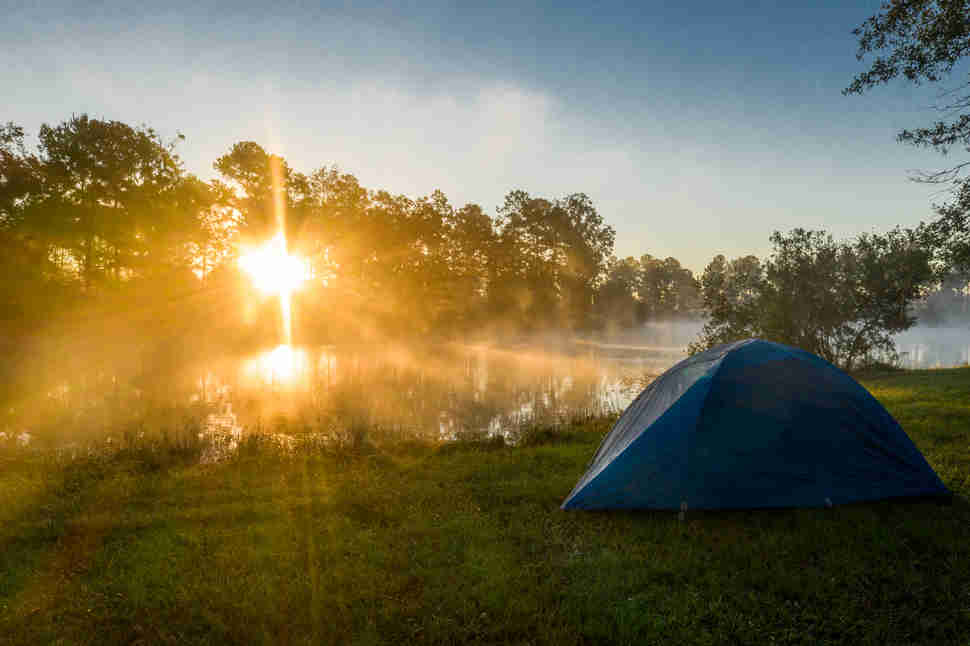 March 29 - March 30
Charleston Woodlands
Kentucky might be The Bluegrass State, but Charleston still knows how to pick a banjo. The Charleston Bluegrass Festival -- celebrating its fifth year in 2019 -- will be the inaugural event held at the new Charleston Woodlands site. The event will be a family-friendly camping party with three stages of all the bluegrass you could ask for. There will also be outdoor recreation, local food and drink, and some vendors as well.
Price: $15-30 for general admission, $45-245 for camping
March 30
Tin Roof
Get ready to celebrate in honor of the first lady of country music, Dolly Parton, at Tin Roof's annual Dolly Extravaganza. The event starts at 9pm and will feature a Dolly look-alike contest, a Dolly Parton tribute artist (plus some local artists as well), and even a Dolly Parton makeover booth. Your entry fee will help benefit We Are Family, a local Charleston charity.
Price: $10
March 30
Elevé at The Grand Bohemian Hotel
The only thing better than brunch is themed brunch, and Elevé at The Grand Bohemian Hotel is inviting you to their whimsical Mad Hatter day party in the theme of Alice in Wonderland. Your ticket includes access to the brunch buffet, a complimentary cocktail and $6 drink specials, DJ, vendors, and more. Additional brunches to be held April 6, 13, and 20.
Price: $30
April 1
The Brick
Okay, so we're guessing you've seen one or both of the wild documentaries based on the infamous party-that-never-was, so take this opportunity to experience Fyre IRL with The Brick's fire-themed anniversary party, commemorating the sixth anniversary since The Brick burned down in a fire (literally). There will be smokin' hot tunes from The Midnight City Band, a BBQ buffet, and proceeds benefit the MUSC Children's Hospital Burned Children's Fund.
Price: AYCE buffet is $20 in advance; $40 for VIP tickets
April 5 - April 7
Summerville
Now in its 47th year, the annual Flowertown Festival celebrates the advent of spring in Summerville with a whole host of outdoor art, vendors, food, drink, and entertainment. Enjoy the blooming of the many flowers in downtown Summerville and support local artisans as well.
Price: Free to attend
April 6
Cooper River Bridge
The annual Cooper River Bridge Run 10K (the third-largest 10K in the US by attendance) attracts over 40,000 amateur and professional runners and walkers to the Holy City each year. Some people get dressed up in costumes as they make their way along the course route from Mount Pleasant to Downtown, some become memes, and others just compete to say they got over the bridge. Whether you run or not, be sure to check out one of the many afterparties happening around town.
Price: $55
April 7
James Island County Park
The annual Lowcountry Cajun Festival is your chance to get a taste of Louisiana without leaving the Lowcountry. Laissez les bons temps rouler with cajun-inspired food, drink, live music, entertainment and more. Be sure to bring your own blankets and chairs (but leave coolers and pets at home, because they are not invited.)
Price: Admission is $15
April 15
Charleston Music Hall
If you've been singing "This Is Me" since the movie came out in late 2017, then you won't want to miss The Greatest Showman: Sing-Along event at the Charleston Music Hall. Attendees are encouraged to "sing loud and proud" along with other theatergoers, so you'll want to go ahead and put the soundtrack on repeat now.
Price: $6 for the show; $32 for dinner + a show combo
April 19
Visitor Center Bus Shed
Although they're one of the messiest foods to eat, chicken wings are so delicious that it's no wonder Charleston has a whole festival dedicated to them called Lowcountry Wingapalooza. Your ticket gets you entrance into the festival, the ability to try a wing from every vendor, live music and entertainment, and more. But you might want to BYOB (bring your own bib).
Price: $22-$27
April 20
Fam's Brewing Co.
At the second annual Chucktown Brewdown, Fam's Brewing Co. invites homebrewers to showcase what they do best: brew amazing beer. This year, the focus is on IPAs (although for those who don't love hops, there will be plenty of other beers to sample as well). Really love beer? Opt for the VIP ticket to get an hour of early admission plus a slice of 'za, a pint of Fam's Brewing Co. beer, and more.
Price: $15 for general admission; $40 for VIP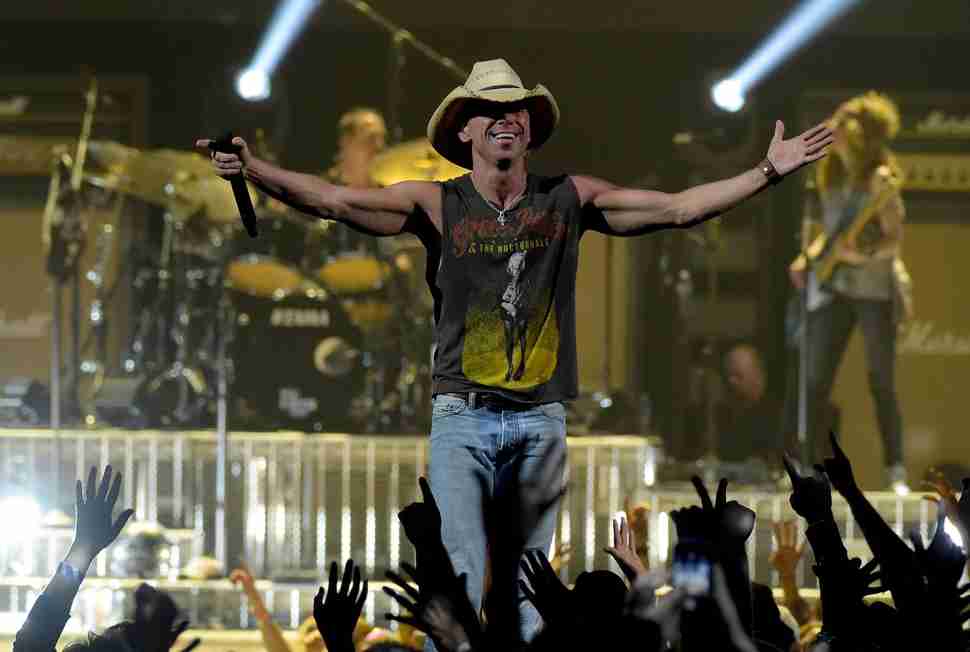 April 25
Volvo Car Stadium
There's no better place to see a country music concert than outside in the fresh air, and Volvo Car Stadium's open-air arena is the perfect venue for Kenny Chesney's Songs for the Saints tour. Expect new songs like "Get Along" paired with classic hits like "All the Pretty Girls" and "You and Tequila."
Price: Tickets start at $142
April 27
Starts at The Brick
Blue Steel Promotions, the folks behind the many popular themed bar crawls in Charleston, are inviting you to celebrate the beginning of the final season of one of the greatest shows in history with a Game of Thrones-themed bar crawl on King Street called Crawl of Thrones. Come dressed in your best house attire because there will be photographers, drink specials, and even a crawl-themed koozie. Get your tickets now, because winter is coming.
Price: $12-$15
April 27
Charleston Harbor (leaves from Aquarium Wharf)
Gay pride month might not be until June, but there's no reason to wait until then to celebrate! Pride on the Harbor will feature an open bar, heavy hors d'oeuvres, and a DJ during the three-hour cruise along the Charleston Harbor. Dancing shoes not required, but definitely recommended.
Price: Free for Friends of Pride members; $45 for non-members
MAY
May 3
Charleston Music Hall
If you haven't seen Iliza Shlesinger's special Elder Millennial on Netflix, stop what you're doing right now and go watch it. And then go get tickets to see her live, because it's that good.
Price: $35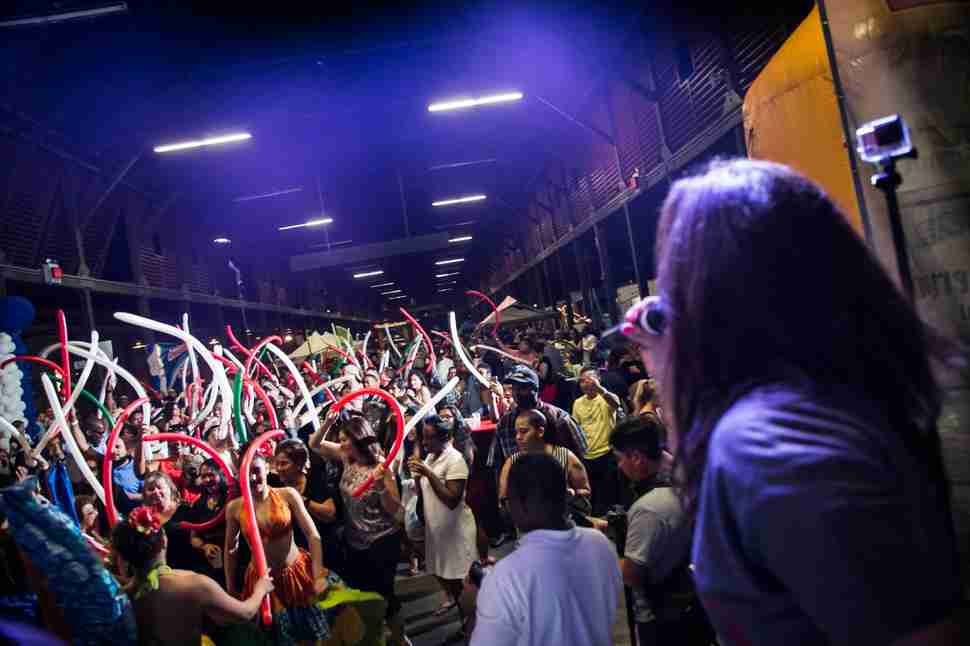 May 4
Visitor Center Bus Shed
It may not be Cinco de Cuatro, but this year the 14th annual Charleston Cinco de Mayo festival does happen to fall on the fourth of May. Expect Mexican food (obviously), margaritas (duh), and festive music and performances all night long. No word yet on whether or not Buster Bluth will be making an appearance.
Price: $15-$45
May 5
Charleston Music Hall
It's a debate for the ages: Beatles versus Rolling Stones. And now you'll have your chance to decide for yourself! Beatles Vs. Stones: A Musical Showdown pits popular songs performed by cover bands Abbey Road and Satisfaction against each other as you sing along. Because in the end, the real winner is you.
Price: $20-$30
May 8
Charleston Music Hall
The gentleman from Texas is bringing his signature Americana sound to the Charleston Music Hall, playing music from his newest record, Can't Wake Up, along with some old favorites like "Tomorrow" (at least, we hope). He'll be joined by openers Illiterate Light, an indie duo from Virginia.
Price: $35-$45
May 10 - May 12
Greek Orthodox Church of the Holy Trinity
Running for nearly half a decade, the annual Charleston Greek Festival is the Holy City's longest-running (and arguably most delicious) festival. Attendees can expect a lot of Greek food, drink, entertainment, dancing, and more. Proceeds go to help local organizations and charity, so you can eat your gyro knowing you're helping support your neighbors. Opa!
Price: $3-$5
May 17
Founder Hall at Charles Towne Landing
Break out the denim because the annual Red, White, and Blue Jean Ball is one of Palmetto Goodwill's biggest fundraisers of the year, helping to raise money for Palmetto Warrior Connection, an organization that helps local veterans and their families. The fun event features live music, a Lowcountry boil, spirited libations, and more with the beautiful Founders Hall at Charles Towne Landing serving as a backdrop.
Price: $50-$75
May 18
North Charleston Riverfront Park
If the 25+ breweries in and around Chucktown didn't clue you in, Charlestonians love their beer. Formerly Charleston Beer Garden, the new and improved Charleston Beer Fest invites attendees to a day of fun and suds where tasting craft beers from various local and regional breweries is the name of the game. Attendees will also enjoy live music, food trucks, beer games and more.
Price: $20-$50
May 24 - June 9
Various locations
For 43 years, art lovers from around the world have flocked to Charleston for its annual 17-day festival of all things art. Theatre, dance, visual art, and more from around the world are celebrated, with the Holy City forming its picturesque backdrop. Running concurrently to Spoleto Festival is Piccolo Spoleto, a celebration of Charleston's local and regional artists.
Price: Prices vary by event
May 25
Starts at The Brick
Grab your neon leg warmers, graphic tees, and your least fashionable fanny pack, because the '80s are making a comeback in a, like, totally major way. This bar crawl will take you straight back to the decade that brought us Duran Duran, the Rubik's Cube, and the Game Boy while you sip on $4 Tito's cocktails. Attendees will also get an event koozie and the chance to win other '80s-themed prizes.
Price: $10
Sign up here for our daily Charleston email and be the first to get all the food/drink/fun in town.