South End
Price: $5
At Olde Mecklenburg Brewery, the tour is free so you can then use your change to relax with a pint out back in the biergarten.

Midtown
Price: $2.75-$10
On Tuesdays and Thursdays you can enjoy your after-work appetizer with $2.75 drafts, and a killer skyline view.

Albermarle
Price: $6
Warning: This retro trip is cash only, so bring some bills.
Recommended Video
Wine Workouts Are Just What We Need in our Fitness Routines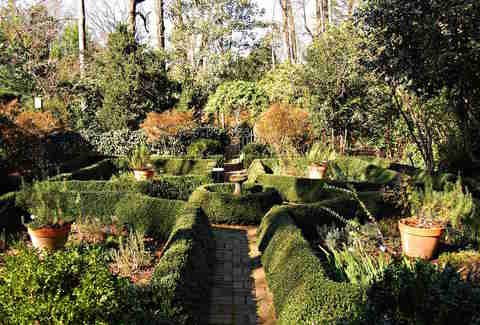 Myers Park
Price: $10
It's always good to take a break from eating and drinking to enjoy nature. And at Wing Haven, the beauty is in our very own backyard.

Elizabeth
Price: $9
Enjoy your evening cocktail with a backdrop of soothing tunes, seven days a week.
South End
Price: $2.50-$8
Good Bottle Co. has an abundance of bottled brew on hand so you can sort through rows upon rows of your favorites. Belly up to the shop's industrial bar top and enjoy your pick of the present, or take it with you to-go.

Montford
Price: $9.70
From 9am-6pm during the week you can get a game and shoe rental on the cheap.

Uptown
Price: $10
The largest screen in the Carolinas brings you state-of-art viewing for those mid-work week blues.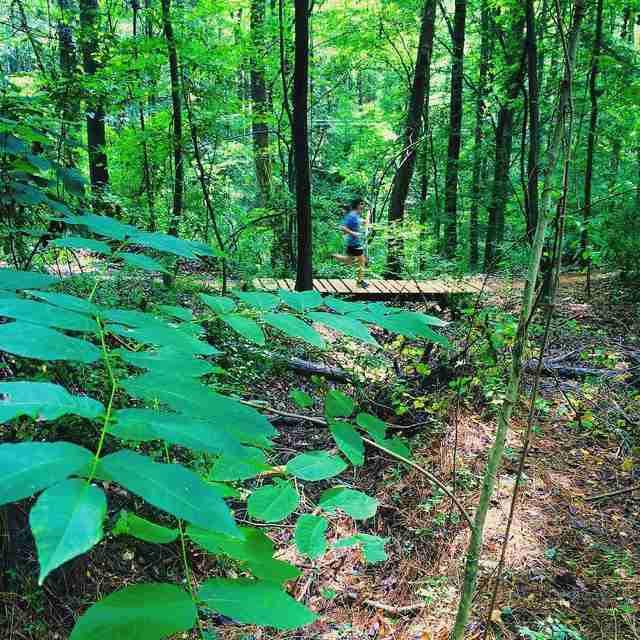 Moores Chapel
Price: $5
Parking is the only fee you'll pay to hike the paths throughout the property. (But hey, if you're feeling like splurging, you can always use your extra cash to sit back with a beer post-exercise and watch the rapids.)

Windsor Park
Price: $10
Explore the oldest surviving house in Mecklenburg County and impress others with your newfound knowledge.

South End
Price: $2.50-$7.25
The bagels are steamed to perfection and the answer to every hangover.
Yorkmont
Price: Entry is free
Get your hands on fresh produce, homemade jams, and tasty baked goods, all year round.

Uptown
Price: $3-$9 (depending on thirst)
The free music comes with $3 16oz Bud Lights on Thursdays (plus there's no cover all night, which is almost unheard of in the EpiCentre).

Various locations
Price: $4
Hop on a bike from Freedom Park's B-station and take the Sugar Creek Greenway down through the Metropolitan to Elizabeth. Return at any nearby B-Cycle location when your time is up.
18. Taste test a new drink
Various locations
Price: $4-5
Sample a whiskey cocktail on Wednesday at Heist Brewery or a glass of wine on Tuesday at Nolen Kitchen to take advantage of some serious deals.

South End
Price: $4-$10
Indulge in the most beloved southern fried chicken in Charlotte. Takeout and cash only, folks, but it's worth it.

Uptown
Price: Free
Follow the city's sidewalk pavers past 15 historic sites. (There's also an app you can download for audio.) The walk is free, but let's face it... you'll pass some type of food during the journey that will be hard to resist.
Midtown
Price: $10
An 'All you Can Eat' lunch menu, Monday through Friday. You're welcome.

Kings Mountain
Price: $5 (for an hour boat rental)
Explore the free trails located throughout the park, and then try your hand at some afternoon fishing out on the water.
Plaza Midwood or South End
Price: $4-8
Grab a local favorite from the cooler and take it outside for one of the best patio scenes in Charlotte.

Elizabeth
Price: $1-$10
Cost will vary depending on how many games you play and how many beers keep you going. But for free, you can sing as many songs as your little heart desires.
Uptown
Price: $8
Come baseball season, snatch up a standing room ticket at a bargain. You'll be too busy socializing to sit still anyways.

NoDa
Price: $2-$10
There's something in it for the both of you. (Note: There is a $10 annual fee for your first visit but it means a year worth of you not feeling guilty for leaving your dog at home when you're out having fun.)
27. Stake out a food truck
Various Locations
Price: $3.50-$8
Charlotte has some of the best food trucks out there, which means delicious, mobile food on the cheap just when you need it the most. May we suggest you start with these.

Uptown
Price: $10 (if you bring your own skates)
Charlotte's outdoor ice skating rink sits in NASCAR Hall of Fame Plaza until January 3rd. Lace up your blades and take a fall or two with friends for some good old fashioned fun.
South End
Price: $5
Peruse the local artisans while you enjoy a delicious cup of Not Just Coffee.

Pineville
Price: $9
A 30-minute jump is less than a Hamilton at this indoor trampoline park. (Note: $2 SkySocks are required, but are reuseable for any future visit.)
Sign up here for our daily Charlotte email and be the first to get all the food/drink/fun in the Queen City.
Courtney Matinata is a freelance writer for Thrillist, and a huge fan of any food or drink deal to get her out of her midweek funk.