Charlotte is nestled in the heart of the South, which means "Southern hospitality" is pretty much a sure thing around here. Neighbors waving as they drive by, random passersby saying hello on the street -- these are all pretty common occurrences. Yet as nice as we are, we don't always mean what we say. In fact, deep down, you'll find many of us have the ability to turn into some sort of Mean Girls character. It's just masked in so much Southern hospitality that you'd never know it. So how can you figure out what Charlotteans actually mean? No need: we did all the work for you.
Recommended Video
This Chinese Festival Is Like 'Frozen' Come to Life
"Bless your heart."
Translation: You're an idiot, but I'm not going to say how I really feel, because that would be rude.  
"You're in Ballantyne?"
Translation: That's way too far of a drive. I'm not going to visit you unless there's free food and booze.   
"So, what do you do?"
Translation: Which bank do you work for? And, more importantly, how much do you make?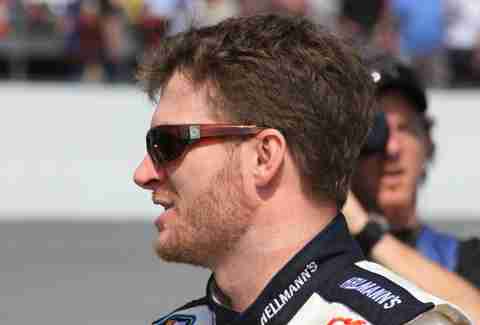 "My favorite NASCAR driver is Junior."
Translation: I know nothing about NASCAR, but when asked about my favorite driver, I'll just say Junior. Everyone likes him, right?
"I live in South End."
Translation: I drink craft beer, I brunch on Sundays, and after my CrossFit workout, I like to day drink at the pool.
"It's so hot outside."
Translation: I'm going to complain about the heat ALL summer. Get used to it.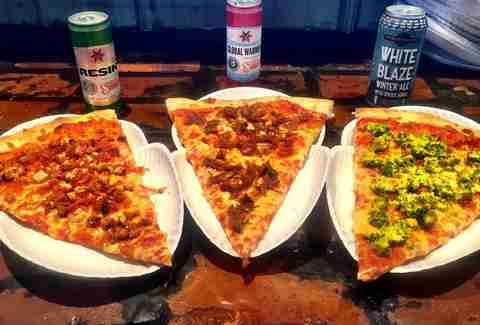 "I live in NoDa."
Translation: I'm silently judging you for not living in NoDa. Also, I could really use a slice of pizza the size of a Fiat from Benny's.
"I'm so busy."
Translation: You asked me how I'm doing, but I really don't want to tell you about my latest hookup or Netflix binge. I'm going with a vague response.
"I'm stuck in traffic."
Translation: I haven't left the house yet, but I'll blame the endless construction around Charlotte for my tardiness.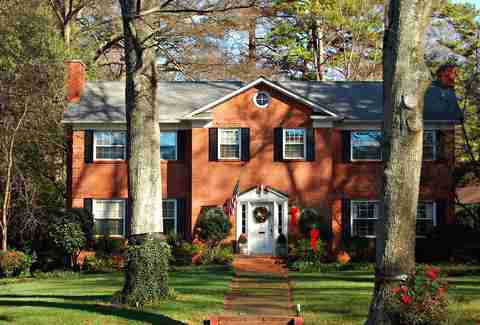 "Oh, you live in Myers Park?"
Translation: You're probably rich, a member of a country club, have an endless supply of Croakies and lululemon tank tops, work out at the Hilliard Studio Method, and drive a BMW. You've been judged.
"Let's get a beer at Selwyn Avenue Pub."
Translation: Let's see if Michael Jordan stops by!
"Oh, you're from [insert non-Southern state here]?"
Translation: Oh, sweet Lord, it's another Yankee who can't drive, is loud, and likes to GTL.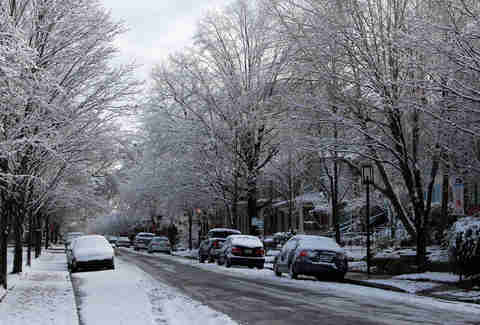 "The weather forecast is calling for snow."
Translation: Please let there be enough snow for work to be cancelled tomorrow because I'm going out tonight.
"I live in Plaza-Midwood."
Translation: I love yoga and hot dogs from The Diamond Restaurant.
"Should we go out in Uptown this weekend?"
Translation: Please say no, please say no. I can't handle the bachelorette parties, and there is no way in hell we are going to the EpiCentre. 
"I work out at CrossFit/Pure Barre/Flywheel... "
Translation: My workout is better than your workout. You should check it out, and also check out my butt. Doesn't it look great?
"I'd like to go some place near me for Sunday brunch."
Translation: I plan to make this a Sunday Funday and have too much to drink by 2pm. And since I don't want a DUI or to pay for an Uber, it needs to be near me. With or without you, this is happening. 
"I used to live in University City... "
Translation: When I moved here, I didn't realize it wasn't part of Charlotte and that I'd have to drive 20+ minutes to get to the city. I did learn, however, to love the student-friendly apartment prices and chain restaurants… oh man, I do miss those rolls from O'Charley's.
"I'm actually from Charlotte."
Translation 1: I grew up outside of Charlotte (Gastonia, Shelby, Concord), but it's easier to tell people I'm from Charlotte.
Translation 2: I was born and raised in Charlotte. No, seriously, I was! Basically what I'm trying to tell you is that I'm a unicorn.
Sign up here for our daily Charlotte email and be the first to get all the food/drink/fun in the Queen City.