According to some major department stores, it's been Christmas time for about four months, but now the rest of the world has finally caught up and the holiday season is officially in full swing. There's a ton of eating and drinking to be done, and if you've got family or friends in town, we can definitely help keep them busy with our handy guide of awesome things to do around town.
So, don't be a grinch! There are so many different ways to celebrate the holiday season in Charlotte. And you'll find the lion's share of 'em right here. Happy holidays, y'all!
November 16-January 6
Uptown
Whether you're triple axel-ing or just happy to scoot a few feet without falling, there's something perfectly seasonal about ice skating outdoors on the NASCAR Hall of Fame Plaza in uptown. Bring your own skates or rent a pair when you arrive. When you're done, grab a hot chocolate and debrief about your skills… or lack thereof.
Cost: Admission is $10, or $14 with skate rental.
November 18-December 31s
Charlotte Motor Speedway
The Queen City is known for its NASCAR roots, so enjoy some high octane holiday entertainment at the Speedway Christmas. Admire more than 3 million lights that wind through a 3.75-mile course that includes most of the famous track your favorite races take place on, plus the infield. Sync your radio to 101.3 FM to enjoy holiday music as you cruise.
Cost: $30 per vehicle. 8 passenger maximum.
Advertisement
Between the holidays and finishing out the year at work, your calendar can fill up fast in the colder months. But whether your winter plans involve heading out to a new bar opening, onto the open road, or to the office, Wrangler has new styles and comfortable fits made for wherever life takes you -- so you won't have to think twice about what to wear.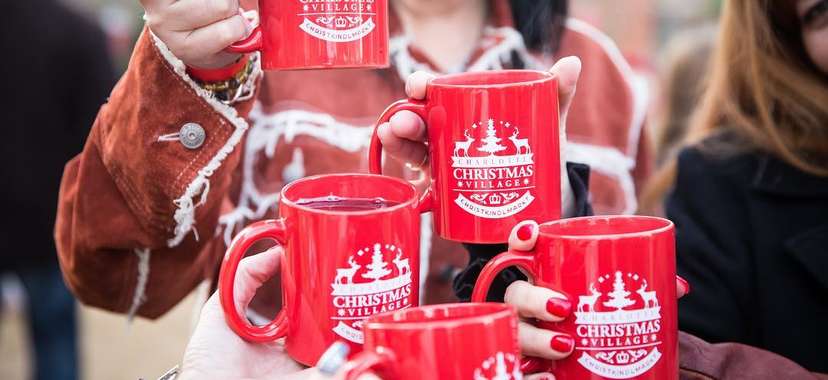 November 22nd-December 24th
Uptown
You've made your list. You're checking it twice. Now get uptown and get shopping. The Charlotte Christmas Village offers a unique holiday shopping experience. The European-inspired market has tons of crafts, plus a German bakery serving up pastries. Grab hot mulled wine or cider and enjoy live music as you browse. Remember the rule: For every gift you buy someone else, you're allowed to buy one gift for yourself. Right?
Cost: Free to attend
November 23rd-January 6th
Belmont
Daniel Stowe Botanical Garden transforms into a winter wonderland during the holiday season. While it's worth a visit any time of year, it should definitely make your list during Holidays at the Garden. The bountiful blooms are decked out in insanely elaborate light displays, featuring more lights than ever before. You'll also find model trains, hot chocolate, beer and wine, and photo ops with the man in red himself.
Cost: Tickets are $12.95 for adults
November 30th-December 26th
McAdenville, NC
When a place nicknamed "Christmas Town, USA" is only a 40-minute drive, it's a serious missed opportunity if you don't go. During the holiday season, the entire town of McAdenville goes all out when it comes to decorating. It's worth the mini road trip.
Cost: Free
November 30th-December 15th
LoSo
Olde Mecklenburg Brewery's holiday market is an annual staple. Browse local vendors offering gifts that will make finishing your holiday shopping effortless. While you're there, grab a beer (duh) and some food or a glass of spiced wine.
Cost: Free to attend
December 1st and December 8th
Historic Latta Plantation
Enjoy a new perspective on Historic Latta Plantation during the Christmas Tours by Candlelight. It's a Christmas-themed tour of the plantation house, and it concludes with hot cider and cookies by the fire in the kitchen. Pre-registration is required.
Cost: $15.
December 1st and December 8th
Lucky Dog Bark & Brew
Are you even a pet parent if you don't make your fur baby dress up in holiday gear as you snap photos? Check your Christmas cards off your holiday "to do" list when you take your dog to Lucky Dog Bark & Brew to grab a photo with Santa Claus. Pictures are free with a donation to Carolina's Big Barks Big Hearts rescue.
Cost: Free with donation
December 1st
Uptown
Sure, the 12 days of Christmas are fun, but you know what's even better? The 12 bars of Christmas. Now's your chance to don your onesie, ugly sweater, full-on Santa outfit, or reindeer antlers and get to work. Participating bars include Whiskey River, Fitzgerald's, Lucky's Bar & Arcade, Ri Ra, Tilt on Trade, and others.
Cost: Team tickets are $12 (four ticket minimum) and general admission tickets are $14
December 4th
The Assembly Room
You just spent a ton of money you don't have on a plane ticket to go home, you still need to buy your sister a gift, and you know it's only a matter of time before Grandma's on your case about why you're not married yet. Take a breath, put your phone on do not disturb, and melt that stress away during a special Vino and Vinyasa class from NC Yoga Bar. You'll find twinkle lights, a 60-minute flow, and free wine when it concludes. Say it with me now: ohmmmm.
Cost: $10
December 7th
Flight Beer Garden and Music Hall
This black-tie optional event lets you get gussied up for a good cause. Now in its 30th year, Second Chance Christmas is both a swanky party and a major toy drive benefiting Children's Home Society. Enjoy appetizers, drinks, a live band, and a visit from Wallace the Camel. Receive $20 off your ticket price when you bring a toy to the event.
Cost: In November, tickets are $40 with a toy.
December 7th
Ovens Auditorium
Is it even the holidays if you haven't watched A Christmas Story? Get a whole new perspective on the hilarious holiday classic when you see it live at Ovens Auditorium. The show has been nominated for three Tony awards, and comes from the genius songwriting team behind Dear Evan Hansen and La La Land. Get ready for some laughs.
Cost: Tickets start at $25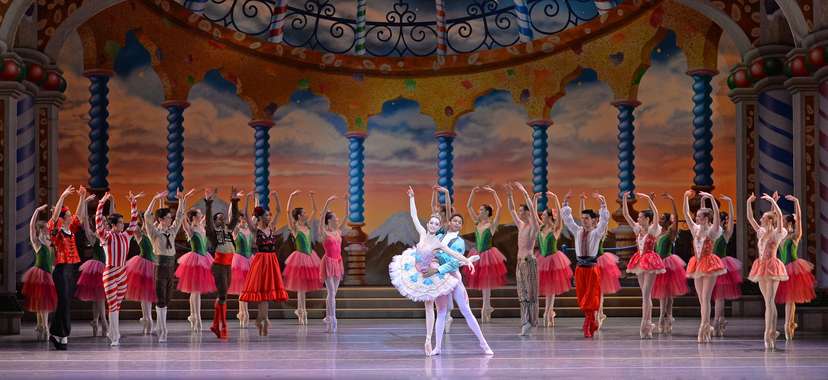 December 7th-23rd
Belk Theater
Take your boo, take your niece, take your best friend. This dreamy ballet is perfect for everyone. From the newly redone costumes (they got a makeover in 2016) to the Charlotte Symphony orchestra playing Tchaikovsky's music live, it's a breathtaking, magical experience.
Cost: Tickets start at $25
December 7th-December 9th
Fourth Ward
You think your Christmas wreath and twinkle lights look good? Adorable. Head to the Fourth Ward Holiday Home Tour and prepare to have some serious house envy. The walkable, self-guided tour lets you peak into a variety of gorgeous homes in Fourth Ward. The houses are all be decked out for the season. Enjoy complimentary carriage rides and performances from local choral groups as you go. Tickets sell out, so grab yours quickly.
Cost: $35
December 8th
Plaza Midwood
If it's got penguins wearing Santa hats, sequins, jingle bells, or some crochet action happening, bust it out because it's the Second Annual Ugly Sweater Bar Crawl. You'll bounce from bar to bar, including Moo & Brew, Jackalope Jack's, The Peculiar Rabbit, and others. Ticket price includes a t-shirt, koozie, and drink specials.
Cost: $15
December 8th
NoDa
The Charlotte beer scene is booming, with new additions popping up seemingly every day. Sometimes you forget that the Queen City is also home to breweries that have been a presence on the scene since before Charlotte beer culture was even really a thing. On December 8th, raise a glass to one of the originals: Birdsong Brewing Co. You can expect new releases, food trucks, music, and more.
Cost: Free to attend
December 11th
University City
You may not have technically gone to medical school, but you've watched enough episodes of Grey's Anatomy to feel like you could be useful in an operating room, right? Put that knowledge to use during Grey's Anatomy trivia night at Flying Saucer. A $50 prize is up for grabs, so get answering!
Cost: Free to play with the purchase of food or beverage
December 12th and December 26th
7th Street Public Market
Blow your guests away at your next party or book club when you learn how to curate perfect wine and cheese pairings. The event, happening thanks to Orrman's Cheese Shop at 7th Street Public Market, will show you how to sync five cheeses with their perfect vino soulmates in delectable harmony. There are limited seats available, so grab yours ASAP.
Cost: Tickets cost $25
December 15th
Coyote Joe's
If you love Chase Rice, buy yourself a holiday present this year. He's coming to Coyote Joe's on the 15th, and you'll want to make sure you snag yourself a spot at the show.
Cost: $15
December 18th-20th
Ovens Auditorium
Head off to see the Wizard when your favorite childhood tale takes over Ovens Auditorium. The movie version is great, but there's nothing like seeing the story unfold in front of you. And yes, the flying monkeys are as scary as they were when you were a kid. Brace yourself.
Cost: Tickets start at $34
December 22nd
Comedy Zone at AvidxChange Music Factory
If you can't get enough Broad City, now's your chance to see the creator, executive producer, and star Ilana Glazer live. It's going to be a hilarious night. This show is the perfect pick if you're in need of a respite from Christmas music and cookies.
Cost: Tickets start at $30
December 26th
Knight Theater at Levine Center for the Arts
You've been seeing The Nutcracker every year since you were a kid, now it's time to enjoy a unique, new twist on the classic ballet. The show is a contemporary re-imagination of the tale, complete with dancers, a DJ, and an electric violinist, with a story set in 1980s Brooklyn.
Cost: Tickets start at $19.99
December 28th and 29th
Ovens Auditorium
You have surround sound at home. Awesome. But you have NEVER experienced a movie like this. The Charlotte Symphony Orchestra plays the score in sync to the Steven Spielberg classic E.T., shown on a high-definition screen.
Cost: Tickets start at:$19
December 31st
Ovens Auditorium
If you're past the point of trying to elbow your way to the bar to get your money's worth after paying a $100 cover fee for a New Year's Eve party, try something different this year. The Avett Brothers are here to help you close out 2018 the right way at Ovens Auditorium.
Cost: Tickets start at $49.50
December 31st
Ovens Auditorium
You still love Dancing with the Stars, and now it's time to see some of your favorite pros bring the ballroom to Ovens Auditorium on December 31st. It'll make you want to get up and try your hand at the cha-cha and tango.
Cost: Tickets start at $59.50
Sign up here for our daily Charlotte email and be the first to get all the food/drink/fun in the Queen City.