By now you've most likely made multiple comments to friends, loved ones, and even strangers about how warm it is in the Queen City. And just like the weather, event season in Charlotte is heating up.
You might be a sweaty hot mess for the next three months, but that's no excuse to hide inside with the air conditioner on. There's tons going on in Charlotte this summer, from bar crawls and beer festivals to film nights and fireworks. Fear not -- we've done the research for you, and whipped up a list of all the must-do events. Here goes!
Through June 23  
Booth Playhouse at Blumenthal Performing Arts Center
For 15 years, the creative team behind Charlotte Squawks has made mincemeat of pop-culture, sports, life, and politics to the delight of viewers. Billed as Saturday Night Live meets Broadway meets the Queen City, this year, the Squawks crew celebrates their "Quackceañera". Get your tickets quick.
Cost: From $24.50
June 14 - June 16
Charlotte Convention Center
The HeroesCon is a weekend for fans, creators, and exhibitors to gather and share a mutual love of all things comics. Obviously dressing up is encouraged.
Cost: Tickets start at $20 a day or $50 for weekend passes.
June 14 - June 16
Knight Theater
If you love the Fab Four, you'll love Fabfest, a weekend devoted to The Beatles. Day events will be going on all weekend, but it's the concerts on June 14 and 15 that are the main draw. Clear your throat and be prepared to sing along to all of your favorites.
Cost: Concerts from $19.50; Day passes from $25; Weekend bundles from $95
June 15
Camp North End
Unofficially known as "The Met Gala of Durags," the inaugural Durag Fest in 2018 drew thousands of attendees. This event promises to be rich with art, culture, and food, showcasing the beauty and complexity of black culture.
Cost: Tickets start at $20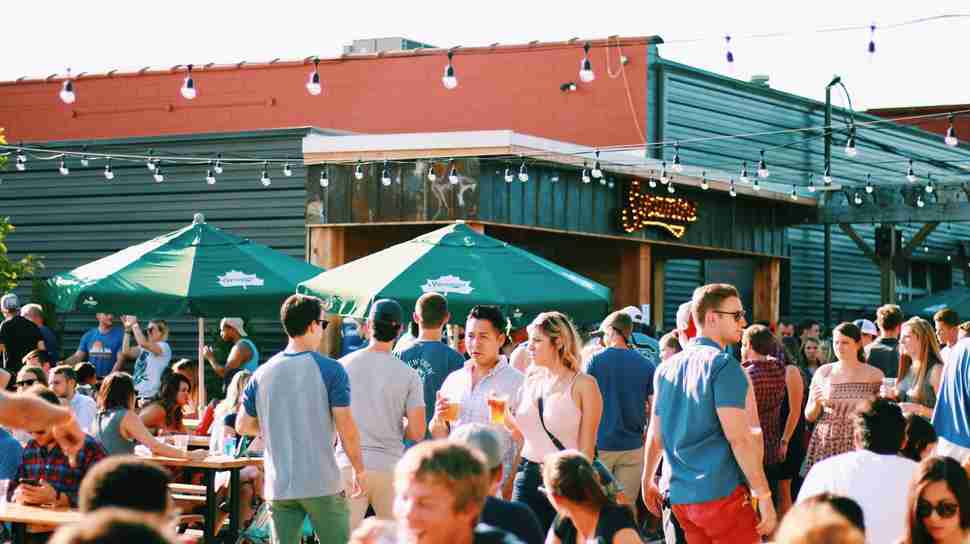 June 15
Sycamore Brewing
Love lobster? Love beer? Then the Lobster and Beer Fest at Sycamore Brewing is for you. Cousins Maine Lobster is cooking the crustaceans, and of course the house beer will flow.
Cost: Free admission
June 15
U.S. National Whitewater Center
The U.S. National Whitewater Center's Brew Dash is back, and this year there are two on-brand course options for runners: 6-pack (6K) and 12-pack (12K). After the race, runners receive four samples of small-batch beer, all brewed exclusively for the Brew Dash.
Cost: Race registration starts at $37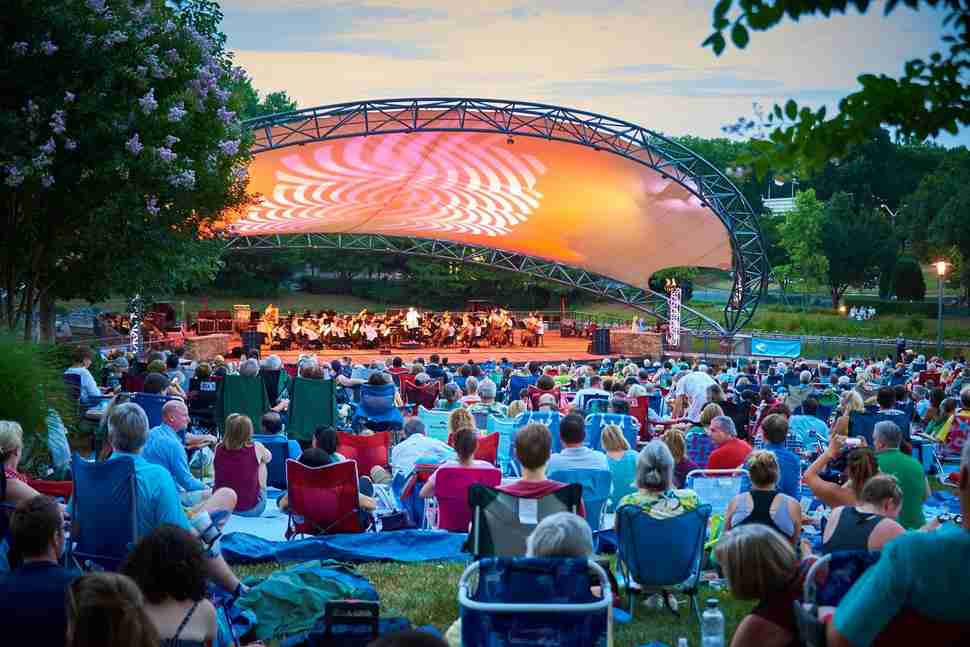 June 16, 23 and July 3
Symphony Park
Charlotteans have enjoyed the annual Summer Pops for over 20 years, and 2019 will be no different. Bring a blanket and dine al fresco while listening to the Charlotte Symphony Orchestra perform -- the remaining summer concerts are Star Wars: The Music (June 16), Best of Broadway (June 23), and Celebrate America! (July 3).
Cost: Adult tickets from $14, kids under 12 go free
June 21
Belk Theater
This is an event not to be missed -- Breaking Classical with The Gentlemen of Hip Hop brings together two seemingly different genres for one magical night. The Charlotte Symphony and dancers from FLY Dance Company will join forces for a night of breakdancing, popping… and Clair de Lune.
Cost: Tickets from $19
June 29
Uptown
Already established as having the world's largest pub crawl for St. Patrick's Day, Rich & Bennett are going to paint the town red, white and blue with their Americrawl bar crawl. Participants can expect drink deals and epic people watching.
Cost: $10
July 4
BB&T Ballpark
Although there are firework shows throughout Charlotte on July 4 (U.S. National Whitewater Center, Carowinds, etc.), the best of the best is the SkyShow at BB&T ballpark. Watch the baseball game, enjoy a hot dog, and then wait for the after show. If you're not able to get tickets, go to Romare Bearden Park (directly across from the stadium) and have a picnic. You may not get to see the game, but you'll definitely see the fireworks.
Cost: Tickets from $13
July 17 - July 21
Spectrum Center in Uptown
Cirque du Soleil is bringing their ice show, Crystal, to Charlotte in the heat of high summer -- how refreshing. It's like a circus, with acrobats and aerialists performing all kinds of c-c-crazy athletic feats… but it's all on ice, which makes it, like, five times as impressive.
Cost: Tickets from $52
July 20
Bank of America Stadium
If you love hearing someone yell "Goooaaallll!" while watching a televised soccer match, here is your chance to hear it in person. Head to Bank of America Stadium, and, instead of watching the Panthers play, see Arsenal of England and Roma of Italy compete in the International Champions Cup.
Cost: Tickets from $35
August 1 - August 3
The Charlotte Ballet
This will be the 10th edition of the Joedance Film Festival, a celebration of art and life established in honor of Joe Restaino. Joedance showcases North and South Carolina filmmakers, producers, writers, and directors by screening their films. All proceeds go to support rare pediatric cancer research at Charlotte's own Levine Children's Hospital.
Cost: $30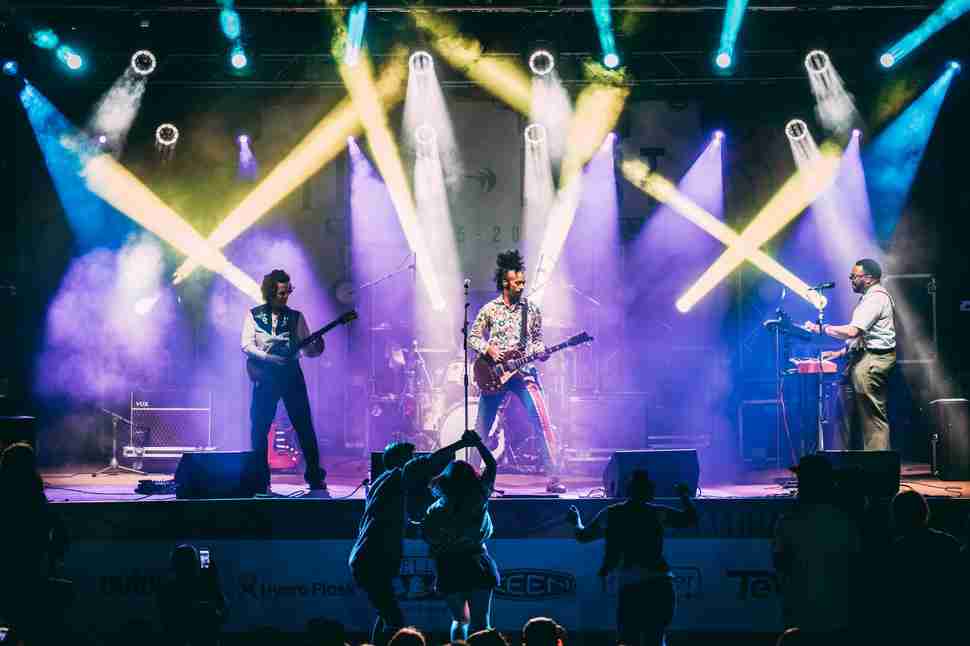 August 3 - August 4
U.S. National Whitewater Center
If a music festival and a conference had a baby, it would be Confluence: Where Music Gathers. The purpose of this event is to introduce new local bands to an audience who loves discovering them. There will be panel discussions, vendors, and tons and tons of music.  
Cost: Free
August 17 - August 18
Uptown
Celebrate Charlotte's LGBT+ community at the Pride Festival and Parade, a free two-day cultural event in Uptown -- this is the Queen City after all! Vendors, artists, and entertainment acts such as drag, dance, comedy, and music add color and fun to Center City.  
Cost: Free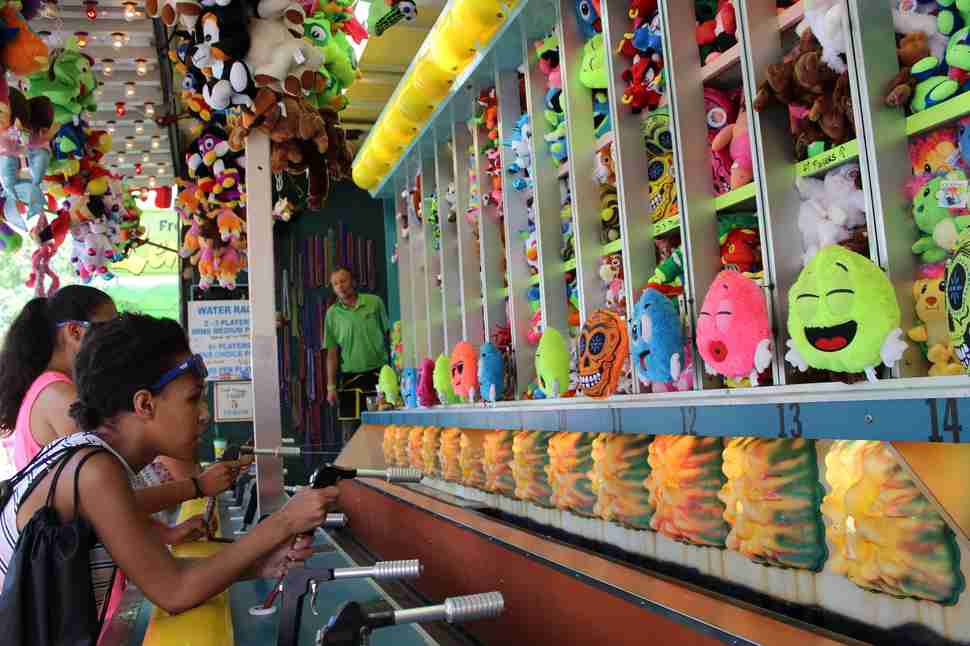 August 30 - September 2
Downtown Matthews
During Labor Day weekend, downtown Matthews is transformed into a street festival known as Matthews Alive. Get your funnel cake fix and feel good about your purchase as all proceeds go to local charities. Organized and run by volunteers, the festival is all about fun for the whole family.
Cost: Free; tickets for rides and games start at just $1
September 1
Uptown
For a few hours on Labor Day weekend, Interstate 277 will be shut down for the first Around the Crown 10K race. Runners will get a unique view of the city as they sweat and swear their way to the finish line.
Cost: $48
September 5 - September 8
Holy Trinity Greek Orthodox Cathedral
For over 40 years, the Yiasou Greek Festival has been one of Charlotte's largest cultural events… there's even a drive-thru so you don't have to wait in the lines for your food. With authentic Greek food, live music and dancing, wine tasting, and shopping, there is something for everyone. Yiasou, by the way, is the Greek word for hello, goodbye, and cheers.
Cost: Admission is $3.00 for adults and free for children aged 12 and under
September 7
Knight Theater
Grammy and Emmy Award-winner Patton Oswalt brings his unique brand of comedy to the Knight Theater stage. An emotional force, Patton will make you laugh and cry during his skit, storytelling on topics of love and loss.
Cost: Ticket prices start at $37
Sign up here for our daily Charlotte email and be the first to get all the food/drink/fun in the Queen City.