It's finally spring, which means animals are waking up from a long winter hibernation. And so is the Queen City. Days are getting longer and the weather is getting warmer, which means a return of some of Charlotte's favorite events -- as well as some exciting new shindigs. Festivals and food events may be the most popular, but let's not forget about battle axe throwing. Here's everything you need to do in Charlotte this spring.
APRIL
April 4
BB&T Ballpark
Order a hot dog (add mac & cheese to it), pork nachos and a cold beer and watch the Charlotte Knights play their hearts out at BB&T Ballpark. In addition to hitting Opening Night April 4 versus the Durham Bulls, you can also look at their schedule and plan to attend one of the games where there is a fireworks show at the end (there are about 19 of these shows throughout the season).
Cost: Tickets start at $9 for standing room only; tickets to sit behind home plate start at $30.  
April 4 - April 6
Wing Haven Nursery
Even if you are a notorious plant killer (slowly raises hand), the annual Wing Haven Spring Plant Sale is a must for anyone who loves beautiful flowers and plants. Walk the grounds of Wing Haven, which is tucked away on a sleepy street in Myers Park, and learn about various plant species. Or just admire the pretty colors.
Cost: The event is free to attend and walk around; prices vary on the plant if you plan to buy.
April 12 - April 14
Rural Hill
Celebrating its 26th year, the Loch Norman Highland Games at Rural Hill is the perfect event for the history buff, or anyone who just loves a good throwback. This family-friendly three-day event includes dancing, bagpipes, Highland athletic games, Celtic rock, historical reenactments, battle axe throwing, and whiskey tasting. And that's just the start.
Cost: $6-$245.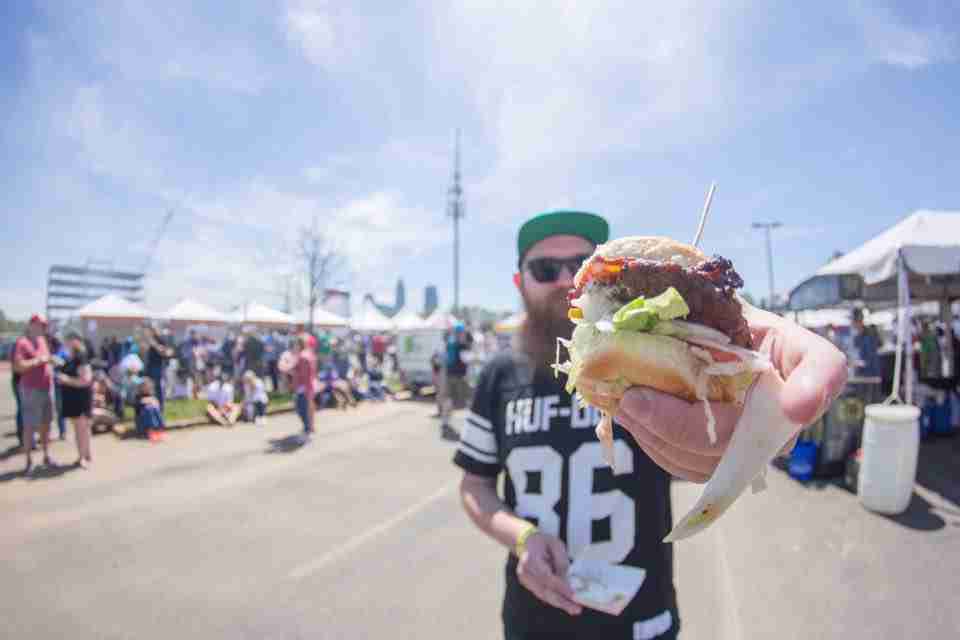 April 13   
AvidXchange Music Factory
Moo & Brew Craft Beer & Burger Festival is back for year five! Sample beer and cider offerings from more than 40 breweries while enjoying burgers and other food samples. This year, Everclear will be the headlining band. Wear stretchy pants and don't forget to drink some water.
Cost: General admission is $40 and VIP tickets are $55.
April 20
NASCAR Hall of Fame
Hop (or drive) over to the NASCAR Hall of Fame for its fifth annual Easter Egg 400, where you can watch the kiddos compete in relays, egg hunts, and other fun games at this family-friendly event. Be on the lookout for the Easter Bunny to make an appearance, as you can't have an Easter party without the EB.
Cost: General admission is $12, Carrot Patch tickets (think of it as a VIP option) is $29.
April 23
NoDa Brewing Company
The Charlotte Symphony and NoDa Brewing Company are once again teaming up for a night of classical music and craft beer. Symphony on Tap is an opportunity to experience classical music and see the fantastic Charlotte Symphony in action, all in a relaxed environment with plenty of cold beer.
Cost: $15 per ticket for the concert, cost of beer depends on what you order.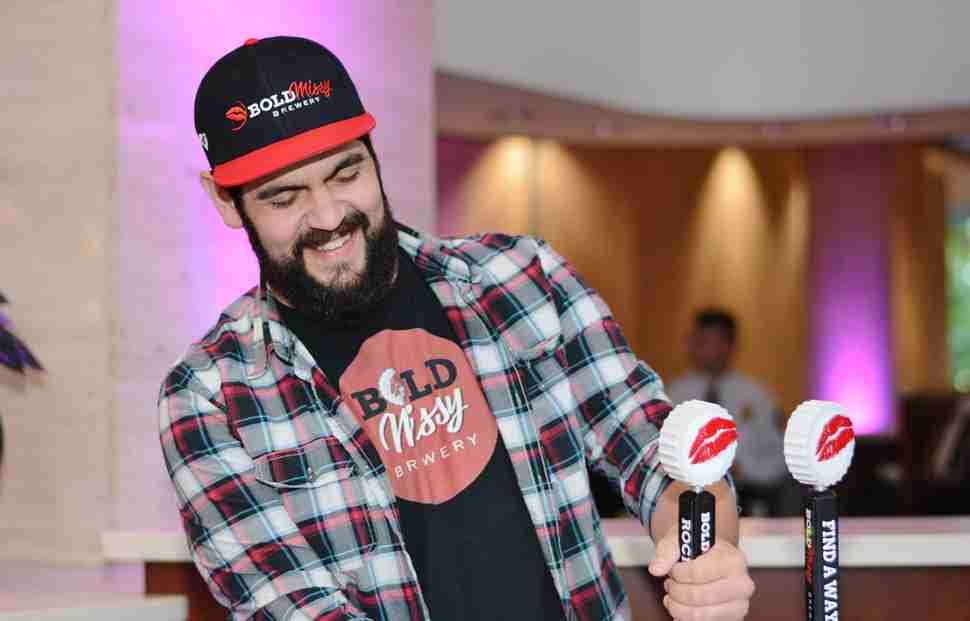 April 24 - April 27
Various locations
Oenophiles rejoice! The Charlotte Wine & Food Weekend is back for three days jam-packed with wine, delicious bites and hobnobbing. Whether you love wine and food or have just binge-watched a Somm and Top Chef marathon, this is an event that will expose you to different wines, local restaurants, and fancy cuisine.
Cost: Pricing varies depending on event, but starts at $65 for seminars.  
April 25 - April 27
Knight Theater
The Charlotte Ballet is more than swans and sugarplums (although we do unironically love The Nutcracker), and nowhere is that more apparent than their annual Spring Works show. Be amazed at the athleticism of the dancers as they leap, fly, and dance around the stage performing smaller pieces as opposed to one long ballet.
Cost: $15-$85 for tickets.
April 25 - April 28
U.S. National Whitewater Center
Nothing screams "spring is here!" more than Tuck Fest, the multi-day festival which has grown from 14,000 attendees in 2013 to more than 55,000 in 2018. You can participate in an event and physical activity, or you can sit on your blanket or chair and watch the action while listening to live music. We recommend scoping out the deep water solo climbing competition. Seeing people scale a huge wall trying to win a cash prize only to fall in the cold water below is quite satisfying.
Cost: Free to attend and $6 for parking for the general public. If you want to participate in any of the races/competitions, prices start at $40 for registration.
April 26 - April 28
Plaza Midwood
Billed as "three days of art, performance and the unexpected," the BOOM festival returns to Plaza Midwood for a weekend of contemporary and experimental art. Performances range from dance to poetry to immersive art shows. One thing is for sure: you'll always remember your first time at BOOM.
Cost: Tickets are $10, but many events are free admission.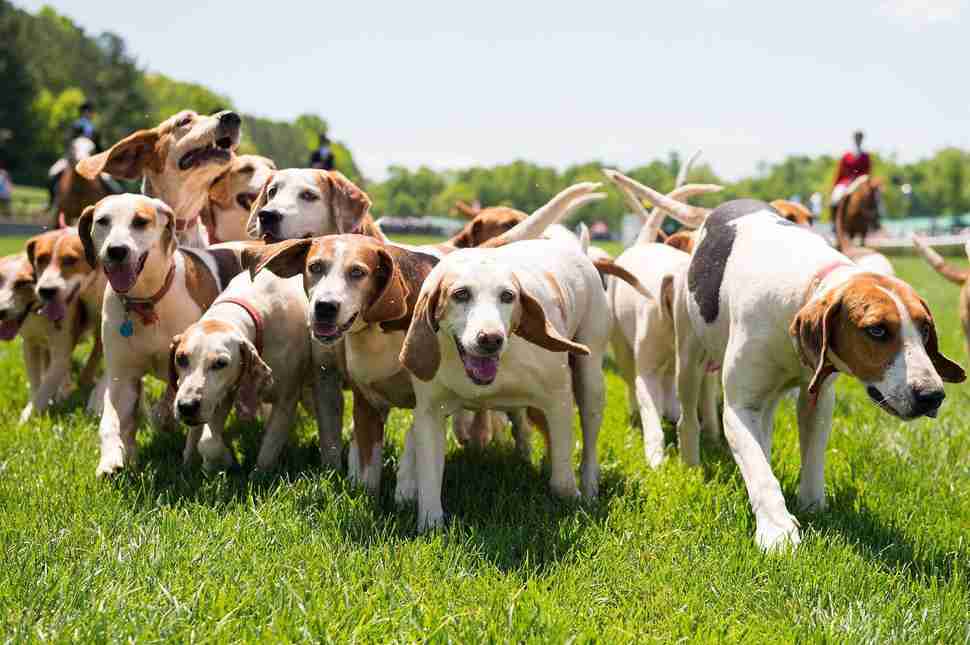 April 27
6103 Waxhaw Hwy, Mineral Springs
Queen's Cup Steeplechase is Charlotte's annual chance to wear funny hats and prep-out hardcore. Watch beautiful thoroughbred horses compete for a prize purse, watch adults do shots and play flip cup while wearing fancy clothes, but really get there early to watch the ridiculously cute Jack Russell Terrier dog races.
Cost: General admission starts at $50, with tailgate spots starting at $125 and lawn boxes starting at $375.
April 27
Ford Building at Camp North End
The VTGCLT (Vintage Charlotte) markets have become a must-attend pop-up for vintage lovers, treasure seekers, curious minds, and everyone in between. You never know what you'll find, but you should know that if you love something, you should buy it then. A lot of the vendors (there will be more than 80) offer one-of-a-kind finds. You don't want non-buyer's remorse.
Cost: General admission is $2; early bird tickets are $7 and allow you an extra hour of shopping.
April 28
Plaza Midwood to NoDa
Open Streets 704 is back, and this time the route stretches approximately four miles from Plaza Midwood to NoDa. Streets will be closed to cars and open to pedestrians from 1-5pm. Grab your bike, scooter, or your favorite walking kicks and enjoy a beautiful spring day in the streets sans car.
Cost: Free!
April 29-May 4
Various locations
The Charlotte Jazz Festival is back! With performances ranging from free outside lunchtime shows in Uptown to performances at the Knight Theater, even the jazz newbie will hear something he/she likes this week. Headliners include Wynton Marsalis and Patina Miller.
Cost: Prices vary depending on performance.
April 29 - May 5
Quail Hollow Club
It's time to pop your starched plaid collar and head to the Quail Hollow Club for the Wells Fargo Championship. There are ticket options throughout the week, but the Sunday final round tends to be the hot ticket. Don't forget your sunscreen.
Cost: Grounds tickets are $35, and go up for more VIP amenities and access.
MAY
May 4
Bank of America Stadium
After years of wondering why we don't host big-ticket events at Bank of America Stadium, the Untappd Beer Festival has been announced! Attendees can expect to sample beer from 147 breweries, with each brewery bringing two to four beers. This is a 21+ event, so no kids allowed. And remember: Pace yourself.
Cost: $50-$200.
May 4
Mint Museum Randolph
Throw on your finest seersucker or sundress and hat before heading over to the Mint Museum Randolph location for the 29th annual Derby Days. Join revelvers for a day of lawn games, live music, complimentary beverages and (of course) viewing of the Kentucky Derby. The race may only last about two minutes, but your hangover could last at least two days.
Cost: $35-$70.
May 18
308 W. Carson Blvd.
Beer, cider, and even wine are just a few of the libations you can expect to familiarize your mouth with at the South End Hops Festival (there will be food there as well). From pilsners to stouts to double IPAs to gose, there is something for all palates at this hop-heavy brewdown.
Cost: General admission is $35 and includes four hours of beer tastings and a souvenir sampling glass.
May 26
Charlotte Motor Speedway
Pack your cooler with your favorite food and beer, 'cuz it's time to go racing! This year is the 60th running of the Coca-Cola 600 race. Festivities start the weekend prior (May 18) with the Monster Energy NASCAR All-Star Race and continue with a packed schedule of events leading up to race day.  
Cost: Prices vary depending on what you're looking for, but a weekend pass which includes tickets to the Coca-Cola 600 (5/26), Alsco 300 (5/25), and Spectrum Pole Night & General Tire 150 (5/23) are $199.
May 27
1261 Oakridge Farm Hwy, Mooresville
Is there anything better than the first swim of the summer? Maybe, but we can't think of any right now. Head to the Carrigan Farms rock quarry -- a natural, spring-fed body of water -- for the first open swim of the season. It's the perfect place to cool off in the summer months and a great way to celebrate Memorial Day weekend.
Cost: $15 per person
JUNE
June 1
Levine Cancer Institute to Bank of America Stadium
Run for a good cause and maybe see a Panther player in the process. The Keep Pounding 5K is an annual event that takes participants around and through Bank of America Stadium for a unique race experience. Proceeds will go to the Keep Pounding Fund, which supports cancer research efforts throughout Atrium Health.
Cost: Cost of registration is $30.
June 14 - June 16
Charlotte Convention Center
Once a year, superhero fans and wannabes descend on Uptown in full costume regalia. And we are so there. Celebrating its 37th anniversary, Heroes Convention will feature a range of collectibles alongside more than 600 artists and creators from across the comic industry. Be a kid again (or bring a kid) and see all your favorite characters walking around the Charlotte Convention Center.
Cost: Day passes range from $20-$25 depending on the day; advance pricing for a three-day pass is $50.
June 7 - June 9
Tyron Street from Stonewall to 5th St.
For three glorious days, area restaurants show off their culinary skills at the Taste of Charlotte festival. Expect more than 100 food samples, cooking demonstrations, live entertainment, street performances and more. If you find yourself overindulging, you can also take part in the "Race to the Taste 5K" on June 8.
Cost: Admission is free but you will need to purchase tokens for food samples, etc. Cost of seven tokens is $10; cost of 15 tokens is $20.
Sign up here for our daily Charlotte email and be the first to get all the food/drink/fun in the Queen City.