Every Reason Why You Need to Visit Charlotte's South End
With South End's close proximity to Uptown, it's no surprise that this developing area has become a popular urban oasis for young professionals to live and play. The industrial charm of the historic land combined with a vibrant art scene and flourishing retail have helped to form a social scene complete with restaurants, bars, and countless community events year-round to satisfy weekend expectations. With that in mind, here's every reason to make South End your next scheduled stop in Charlotte.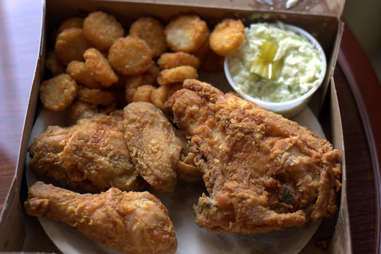 1. You'll come across plenty of good ol' Southern food
The South End crowd seems surprisingly fit despite the surplus of Southern fare at its disposal. But that shouldn't stop you from heading to Price's Chicken Coop for a bite of its famous fried chicken, or sitting down for some comfort food at Mac's Speed Shop or Nan & Byron's. Want to make a night of it? Take part in the
Bars & Bites food tour
, a walking tour of historic South End's culinary scene featuring tastings and a behind-the-scenes scoop on your favorite bars and restaurants.
2. You can seek out your inner artist
South End is the mecca of local art, with more galleries than any other neighborhood in Charlotte. Explore the sights on the first Friday of every month, when the area's galleries (Elder Gallery, Lark & Key Gallery, and Ciel Gallery, to name a few) offer up special exhibitions, live music, and refreshments as part of South End's
Gallery Crawl
.
3. You can put your cooking skills to the test
Chef Alyssa
is known around South End for her pop-up cooking classes at Atherton Mill & Market. Grab a friend or a date for an evening out to master some healthy cooking recipes (or at least give it a shot). Class topics include light summer desserts, outdoor cooking, BBQ sides, and more. Plus, it's BYOB, so you can bring your dinner drink of choice.
4. You can spend all day between breweries
Charlotte, specifically South End, is the newest hub for craft beer. The Olde Mecklenburg Brewery arrived six years ago as the first in the area, and now the neighborhood is home to nearly 10 breweries -- most of which are within walking distance of each other. If that doesn't scream all-day beer crawl, I don't know what does.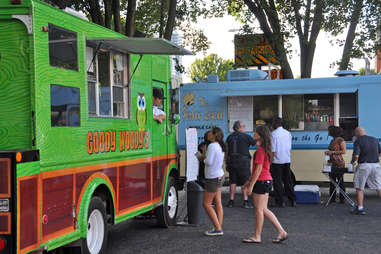 5. You'll realize what the food truck hype is all about
(And it will exceed your expectations.) Plan your pit stop for the start of the weekend and you'll come across
Food Truck Friday
. This weekly summer event, now held in the Sycamore Brewing lot, features an alternating lineup of the city's best food trucks, allowing you the chance to cash in on all your favorite mobile menus at once. Not in the area that day? That's OK. You can find the fare outside one of the breweries on any given day of the week.
6. The Rail Trail allows you to explore the neighborhood
This path, which runs along Charlotte's light rail track, will lead you all the way from South End to Uptown. The city has plans to further develop the trail, so you will most likely see visual appeal increase even more. Expect urban parks and seating areas decorating the way, and even easier access to all the cafes, breweries, and restaurants you've
come to love
.
7. You can avoid the grocery store lines
Support local businesses by stocking up at the farmers market instead. Check out the market at
Atherton Mill
for some of the best coffee in town, along with a surplus of produce, plants, and home goods.
8. There's a killer skyline view
Along most routes in South End, you'll have a clear line of sight to the city skyline.
9. You can feel trendy shopping at local boutiques
Take a break from SouthPark and hit up the local shops. Venues like Blush Boutique and Blue Hem offer great shopping alternatives for your Saturday stroll.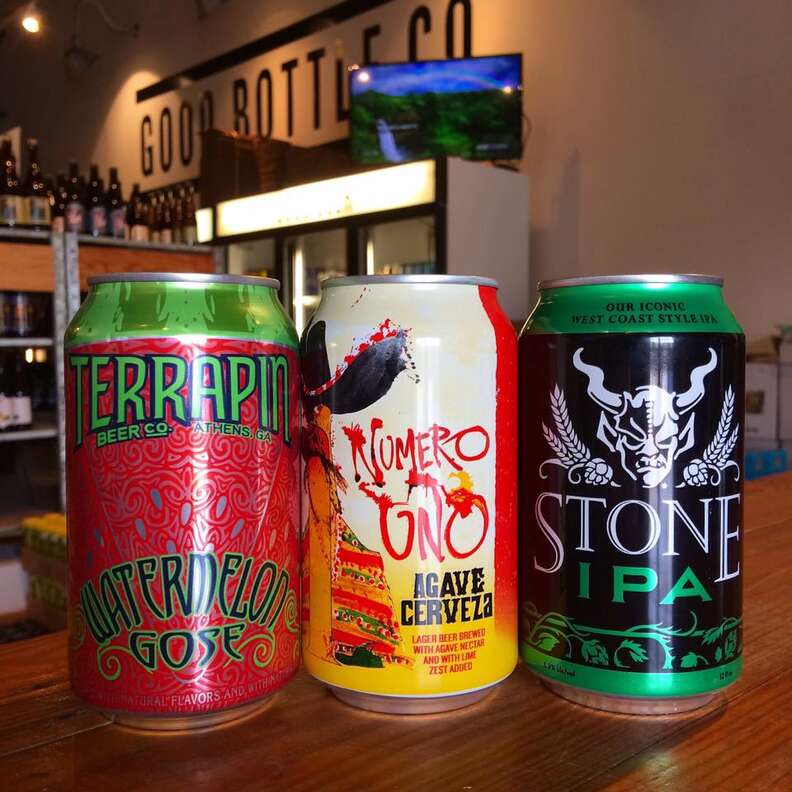 10. You can sample as many sips as your heart desires
South End is home to several bottle shops and tasting rooms: Craft Tasting Room, Bulldog, Good Bottle Co, The Beer Growler, Vin Master, and The Common Market, to start. From wine to beer, by glass or bottle, you'll find plenty to choose from when trying to get a hold of the latest and greatest taste trends, each venue offering its own unique atmosphere to fit your weekday vibe.
11. There are two distilleries within walking distance of each other
There are only two distilleries within the Charlotte city limits, and you'll find them in South End. Pick a day to scope out both and attend a tour at each:
Doc Porter's
, focusing on vodka and gin, and
Great Wagon Road
, specializing in vodka, single malt whiskey, and poteen.
12. The only pop shop in Charlotte exists here
The beloved popsicle cart,
King of Pops
, just opened a brick & mortar location. Check it out this summer after walking the Rail Trail. Or, hey, maybe combine two activities?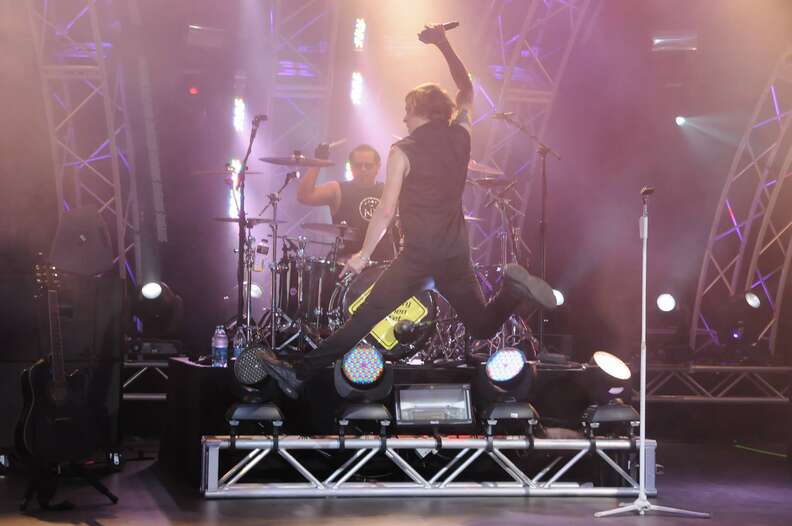 13. There's some great live music
Attend a live show at
Amos' Southend
, a local music venue known for its tribute bands. Or, hit up the rooftop patios next door at either The Gin Mill or Tavern on the Tracks before heading into the actual venue for performances from groups like Who's Band, King's X, and Bad Romeo.
14. You can "black out" without the beer
South End is home to an interactive escape room called
Black Out
. You and your friends can work together to crack the codes and solve intense top-secret missions like catching a South End serial killer, escaping from the 704 Cell Block, or saving the city from zombies in the Trade Street Epidemic. Definitely a one-of-a-kind experience your fellow "agents" will rave about for months to come.
15. No need to drive if you want to head into Uptown
South End provides the easiest access to Uptown, so you're free to enjoy some drinks before heading to College St without having to worry about transportation (or the hassle of city parking). Hop on the
LYNX light rail
at East/West Station or Bland Street to make it a direct route to the night's final destination.
Sign up here for our daily Charlotte email and be the first to get all the food/drink/fun in the Queen City.
Courtney Matinata is a freelance writer for Thrillist and most likely to be found at any one of South End's incredible breweries come Saturday (or all of them if she's feeling extra-motivated).