Because there's nothing quite like a good old-fashioned fight, it's Rivalry Week. Keep tabs on simmering feuds across the country right here.
Sharing half of your namesake can be tough at times. When Carolinians venture out of the southeast, they might be met with confusion about the adjacent states, but to us it's crystal clear: North Carolina is just so much better. From barbecue to blowing off blue laws, here are nine reasons why South Carolina has nothing on us.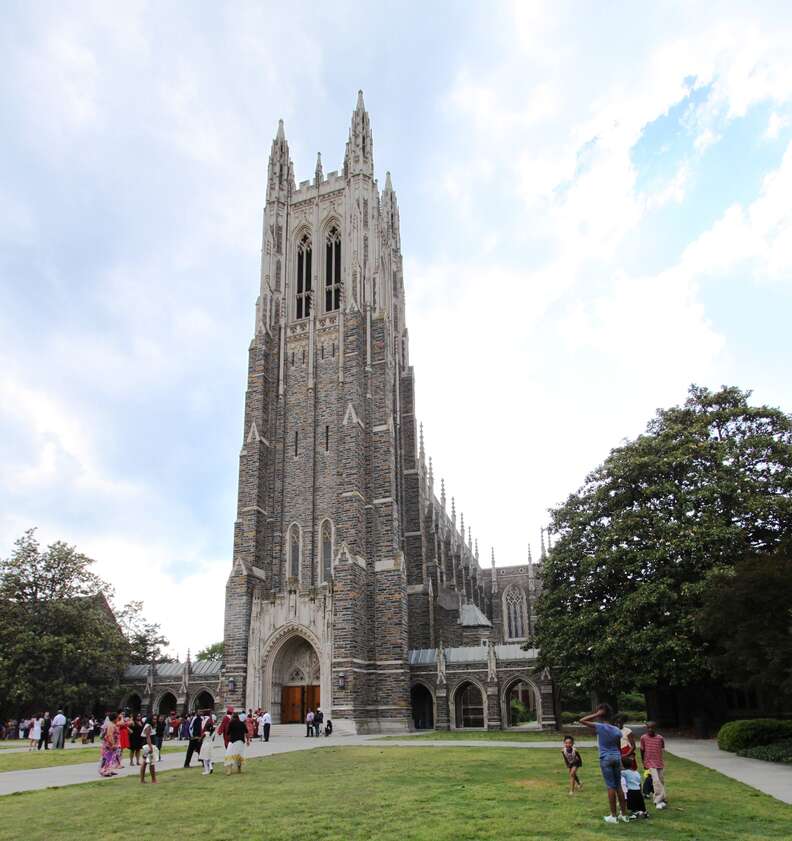 Collegiate domination
Let's see, we've got Chapel Hill, Duke, Davidson, Wake Forest... No matter which school you claim, I think we can all pull together and agree that NC schools dominate SC schools. Clemson's cool. But don't even get us started on people who try to claim USC as "Carolina." Nation's FIRST public university, people.
The barbecue is unbeatable
It's a well-known fact that "Carolina-style" barbecue refers to the vinegar-based, slow-roasted goodness that hails from Lexington, NC and the like. So imagine our shock and disgust when we cross the border to find something drenched in mustard. Blech.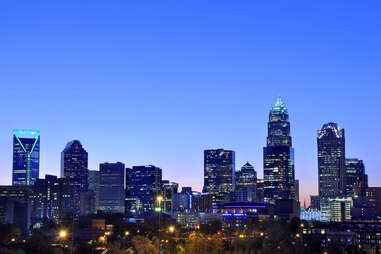 We have viable cities to live in
North Carolinians love being able to relax and unwind on a breezy coast or with a mountain getaway, but we also love having access to cities where there's actual metropolitan activity. Charlotte and Raleigh top the list of fastest-growing cities in the country. Why? Because people like to move to awesome places. Away from less-awesome places.
Beaufort vs. Beaufort
Let's put these oft-confused towns head to head. BYOO-fort (SC) is great, historical, charming, and all that. But BOH-fort (NC), our third-oldest town, has gained national recognition as a travel destination flush with landmarks, local markets, and one hell of a Mardi Gras celebration. Winner: Beaufort... North Carolina.
The superior sports scene
Carolina Panthers (Charlotte), Charlotte Hornets, Carolina Hurricanes (Raleigh)… see a pattern here? For professional sports fans, the correct side of the state line is a no-brainer. SC has some serious college football fever, but come on over and join us when you're ready for the big time.

The politicians
Okay, okay, we're not saying we're perfect in this category either. But at least we KEEP TRACK of our fearless, headline-spawning leaders.

NC keeps up with the times
For some reason, walking across the state line feels like walking from the South into the Deep South. It's difficult to quantify, but maybe it's the antiquated, slowly dissolving blue laws or the absurd crimes. You just can't make this stuff up.
Original libations, both alcoholic and non
Cheerwine! Pepsi! Highland! Wicked Weed! South Carolina offers up Blenheim Ginger Ale. Tasty, sure, but true libation snobbery isn't complete until you've been to Asheville, NC, and done a round -- or 10 -- at the breweries and distilleries.

First in flight
Everyone who boards a plane in South Carolina to get far, far away can thank us personally for being such gracious hosts to the Wright brothers. You're welcome.

Sign up here for our daily Charlotte email and be the first to get all the food/drink/fun in the Queen City.
Cristina Wilson is a Charlotte-based writer who likes dancing, eating, and road-tripping around the south -- usually at least two at a time. And for the record, she does have friends in SC.